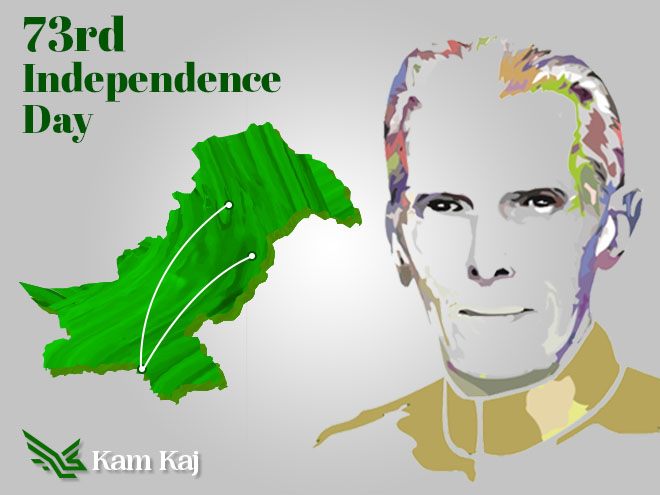 On August 14th 2020, Pakistan celebrates 73 years of independence from the British Rule. It is through hard work of the likes of Muhammad Ali Jinnah, Liquat Ali Khan, and Sir Syed Ahmed Khan that we are no more an oppressed nation. Instead, we breathe the air of freedom. The burden of thousands of migrants and building a country from scratch did not scare those courageous leaders, in fact, their firm belief made the hardest of things achievable.
As soon as we enter in the month of August, Pakistan's flag is hoisted on every building and people start decorating streets with flaglets. The country observes national holiday on August 14th; hence, people get a chance to enjoy to their fullest. Independence Day parades, functions and fireworks are arranged by many organizations. People are dressed up in green and white, children get their face painted with Pakistani flag. Around every corner, there is an atmosphere of festivity and celebration.
Let's celebrate another year of standing strong and united as a nation. Happy, 73rd Independence Day of Pakistan. We KamKaj, a service providing company, promises to play its part in country's economic growth. It is our aim to become the backbone of financial stability in Pakistan. Kam Kaj intends to do so by creating employment and building offices throughout the country, including remote areas of Pakistan. We are proud to hire skilled men and women with aptitude of moving forward towards betterment. On this day, we also pay our regards to the ones who laid their lives and made a great deal of sacrifice for our beautiful homeland Pakistan.