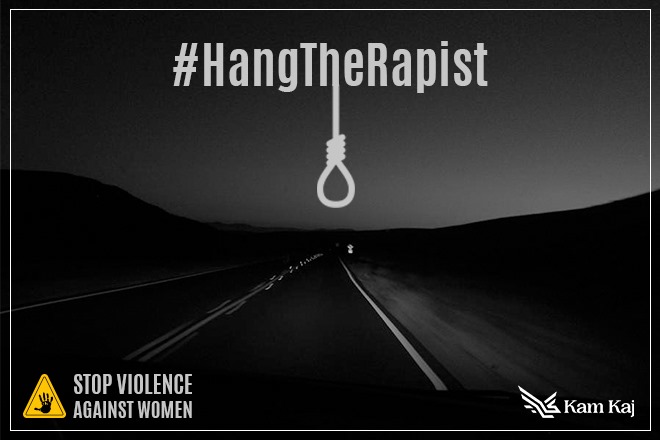 Lahore Motorway Rape Incident: Women Self Defense Awareness
As a working woman residing in Pakistan and being a mother of two beautiful young girls, CEO of Kam Kaj, Sosan Fatima shares her concerns regarding Lahore motorway incident. The incident that took place on September 9th 2020 has shaken the whole nation to its core and left question marks on the safety of women in our country. So much so that women of Pakistan has raised voice against such heinous crimes and stood up for themselves.
According to World Health Organization, one in three (35%) women worldwide has faced some sort of physical or sexual violence. This takes us to the conclusion that no matter wherever you go, as a woman, you should learn to defend yourself.
Women Self Defense Moves
In the wake of current situation, it is advisable for women to learn some self defense moves; so that even if they are alone, they are able to protect themselves. Four of such self defense moves that every woman should know and which can be learnt easily are shown below with details. However, the first and foremost is to stay calm and composed because if you are mentally relaxed, only then you can think forward to what action you should perform.
1.
Hammer Strike
Easiest way to save you from an attacker is to make use of your car keys. While going out, especially at night or in an area which is not densely populated, hold your keys in a way you would hold a hammer. If you encounter an attacker, strike them from your key hammer.
2.
Groin Kick
If you see your attacker coming from front, prepare yourself mentally and give out a confident look. While the attacker comes close, stabilize yourself, lift up your dominant leg and begin to bring your knee upward. Lean back a bit and extend your dominant leg towards attacker's groin area. If your attacker is too close, you may thrust your knee towards the groin.
3.
Elbow Strike
If you feel you are in a close zone with your attacker, you can use your elbows against him/her. Make sure you are in a stable position; bend your arm at the elbow, shift weight forward and attack with your elbow. The targeted areas should either be neck, jaw line, chin or temple. This will give your enough time to escape or draw people's attention towards you.
4.
Escape from Hands Trapped Attack
In case your attacker traps you from the back, this is what your need to do in such a situation. First of all, you need to stop your attacker' arms to go higher for a headlock. Then shift your hips towards one side, which gives an opening for groin strike. Bring your hand back up t your arms and raise your opposite elbow to turn into the wrap. Keep your arms tight to your chest as you're turning in.
Must Have Women Self Defense Weapons
Below are mentioned some of the easily available self defense weapons.
1.
Pepper Spray
It is widely known throughout the world to be most used women self defense weapon. A pepper spray would blind your attacker long enough for you to escape from the situation and enter a safe zone. They are inexpensive, handy, and also can be easily made at home.
2.
Stun Gun
Stun guns are one of easy on pocket women self defense weapons. The electrical shock produced by them only last as long as contact is maintained; hence, they work best in a close range. Their designs are such that you can easily carry them in your bags, for example, a lipstick style stun gun. However, it is advised to check laws for the use of stun guns.
3.
Alarm
Personal alarms are now used which can help a woman stranded in a difficult situation to catch people's attention. Earlier they were not considered as much effective but technology has stepped up and so has the reach of these alarms.
4.
Tactical Knife
A tactical knife does not look like a knife! By the time your attacker would come to know about this, it would already be too late for him/her. Follow the 3/3 rule when selecting a blade: 3mm thick and 3 inches long.
We stand in solidarity with the woman who had to go through this excruciating painful event. Moreover, as a nation, we also stand against every person who blames the victim for getting raped. In a situation like this, it is our moral and ethical duty to side with the victim and be their support in any way we can because we need to play our part. Furthermore, we should work towards making Pakistan a country where a woman can walk around at whatever hour and take whichever route she wants to without the fear of falling prey to such crimes.
#hangtherapist #motorwayincident #PublicHangingOfRapists #RemoveCCPOLahore #motorwayincident #MustShare #WarAgainstRape