The Most Common Problems of Washing Machine and How to Fix Them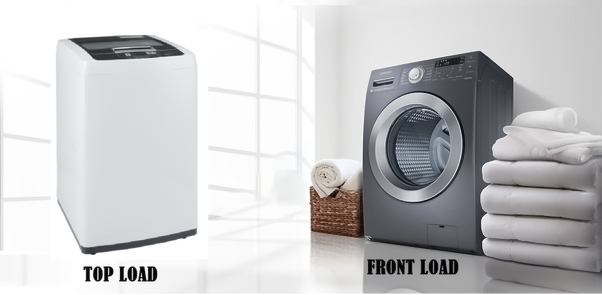 The washing machine is one such technological wonder that has made our lives easier and hassle-free but we often neglect it until it breaks down and leaves us with loads of laundry. There are three types of washing machine manual, semi-automatic and automatic. Common washing machine problems can range from leaking water to improper draining and failure to spin. Some issues are easy to fix while others may require availing of professional repairing services to diagnose and do the repairs. Don't ignore the signs that something is wrong with your washing machine. To help you solve and diagnose a variety of washing machine-related issues, we've created this helpful guide to some of the most common washing machine problems and how to fix them:
1. Water leakage issue
When your washing machine starts leaking, there can be several factors involved that causing it.
The leak can be the result of faulty or damaged water supply hoses or clogged drains.

Simply, remove the hose and check for clogs, and clean it properly.

Inspect the water hose to find if it's the source of water leaking.

If you find moisture, be sure your water hose is installed correctly.

If you found any damage to the water hose, replace it with new and ensure a good seal.

In the front load washer, check the folds in the door to ensure there is not a hole that leaking water.
Leaks can also be caused by damage to the washing machine body, in that case, avail a professional technician help to prevent these problems or its time to buy a new washing machine.
2. Weird Noises in Washing Machine
There could be several different factors that cause noise in your washing machine.
Washing machine strange noise may indicate the presence of objects like keys or coins placed in the washer with your clothes.

Check to make sure there is nothing in the drain area, and take the object out if you can.

Always clear out all your pockets of clothes before putting them in the machine.

The old and faulty bearing of washing machine also causes, loud noise while rotating and this can create fatal damage to your machine.

To rectify the issue, lubricate the bearing with grease or oil or simply replace them.

If you still hear a constant noise during the spinning it means it's time to replace the belt.
Do not delay changing the belt and it's always a good idea to call for professional repairers when your washer starts showing signs of a worn-out belt.
3. Spinning Issue in Automatic Washer
When your washing machine stops spinning, it can be a sign of a motor problem, blocked drain pump, or more serious issue.
If your washing machine is overloaded or loaded improperly, it can become unbalanced and not properly spin. Re-adjust the load and try again.

A faulty switch will prevent the washing machine from spinning, and in that case, replace the switch.

A blocked drain pump can be a reason your washing machine has stopped spinning, check your pipes for any blockage.

The faulty motor can also be the cause of the washing machine not spinning, in that case, call for professional help to inspect your machine.
4. Washing Machine Not Draining Properly
If your washing machine is not draining properly then it will either be caused by a blockage in the drain or the pump is broken.
Remove the pipe and visually inspect it for clogs and flush any stubborn blockages from the pipe/hose.

Inspect the pump filter, which is typically situated at the bottom of the machine, and clear it of any object including hair, thread, material that might have wrapped around.

It is also possible for the impeller blades to break and a new pump can fix this problem.

Do not use too much detergent as it will produce far too many bubbles and suds and this will prevent the washing machine from draining correctly.