Driving Clean – Choosing the Right Car Wash Service
Your car is much like your own child. It is that essential that you clean it constantly, or settle on a car wash service to get it cleaned once every month. Keeping your car clean isn't just an aesthetic aspect of your driving experience, but also influences your general sense of hygiene!
However, for this you have to ensure what type of car wash serviceyou need. Following are several aspects that you might need consideration when picking the right kind of car wash servicefor your vehicle.
Why You Might Need A Good Car Wash In Karachi
As we grow, our need to improve our life style grows as well, necessitating adaptation and upgradation to newer trends. A car is one of the most important mode of transportation, facilitating our daily life activities exponentially!
A neat and tidy car can help you achieve peace-of-mind while driving, even if you're stuck in a traffic jam! Nothing beats the smell of a freshly cleaned car in Karachi to keep your fresh and alert the whole way!
How Frequently Should I Get My Car Washed?
Some car owners usually wait for the car to get extremely dirty or some don't bother caring. By doing this, you don't only destroy the beauty of your car, but also give your neigbours a reason to complain!
Keeping your car clean can help you preserve the color of your car, but also helps keeping the car value higher.
Kam Kaj recommends that you clean your car daily, either by yourself or hire a professional, and get it serviced completely at least once a month, or after a long drive out of the city.
Benefits Of Choosing The Right Car Wash Service
Choosing the right car wash services used to be hard, but with Kam Kaj, it has become extremely easy. Mostly people get confused about which car wash serviceto hire in order to get their car washed.
Usually people find it problematic and inconvenient to go out and get their car washed and wish to have an platform to search for online car washing services.
1. Accessibility
One way to find the right car wash service is by Googling "car wash service near me". Depending on your area of residence, it will list all the car wash service providersnear you, their service stations timings, location customer reviews, etc.
2. Detailed Car Service
Car service services are usually very cautious when cleaning your car, and they use specified tools. The purpose of this is to restore your car's paint by clearing out scratches to make the car look like new!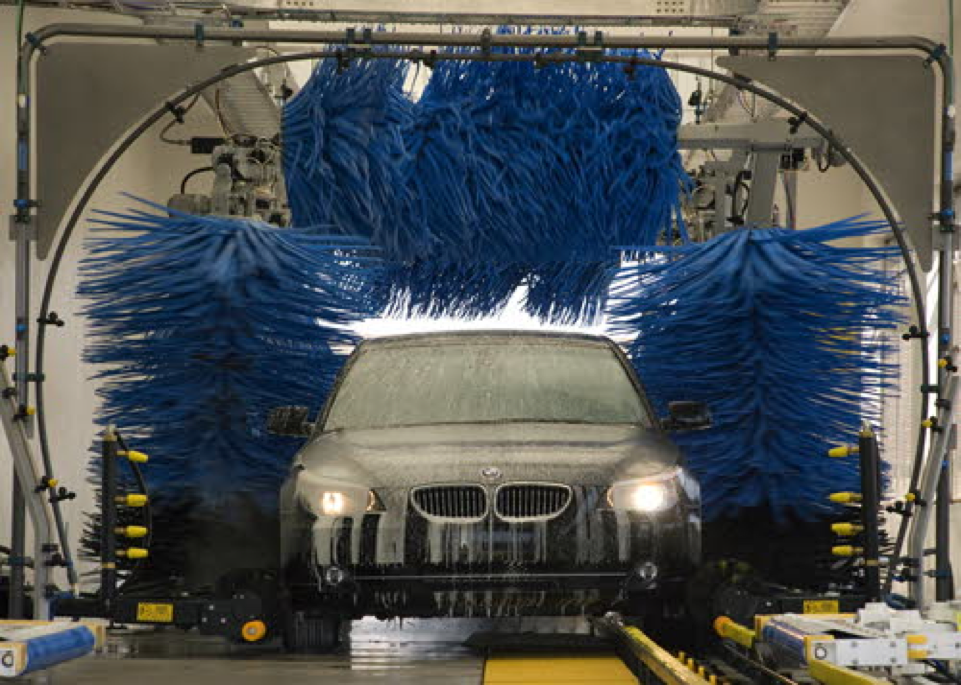 Source: www.inside.unsw.edu.au/sites/default/files/article/carwash750x400.png
Any good car wash service in Karachi uses specialized soaps to remove excess dirt and debris from every nook and cranny of your vehicle. Had you tried to do the same with regular soap, you might end up damaging the paint
Every vehicle we detail has each and every deformity buffed, cleaned, or vacuumed out, leaving it fit for exhibit in any showroom.
3. Kam Kaj
As technology has advanced now there are some websites where you can now search for car wash servicesat the comfort of your home. One of the most famous website is Kam Kaj, where you can find car wash service in Karachi along with other services.
It is one of the easiest ways to search for service. Car owners don't have to worry safety and trusting selected service provider as Kam Kaj does it for you. All venders listed on Kam Kaj are verified and their police background has been authorized. Along with car wash service people can search
4. Automated Carwash Service
This is one of the car wash services easily available in Karachi. Your car is being washed using brushes and cloth friction crushing close by chemical and water pressure, manual vacuum of car interior needs to be done.
It's a drive through car wash experience in Karachi. This option is ideal for those whose vehicle is commonly driven on avenues with a lot of salt and sand.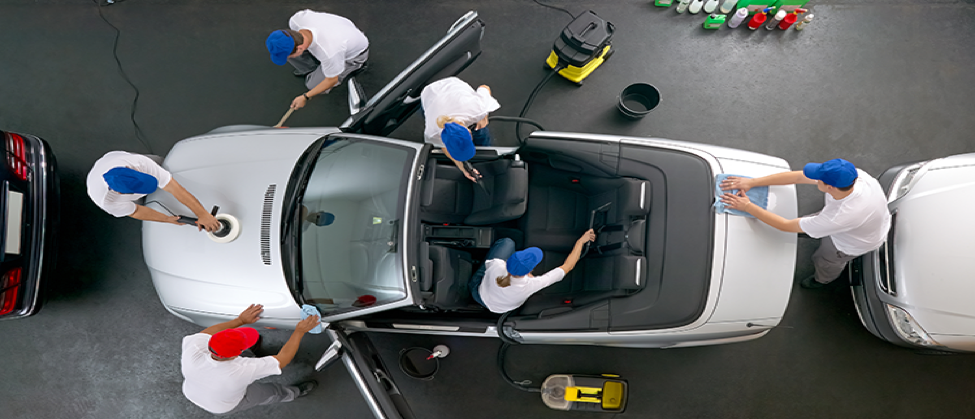 Source : www.centralcarwash.ca/upload/images/car-wash.jpg
5. Self Administered Car Wash
The easiest common recognized way for car wash servicesis self administration. This is one of the moderate manners to wash your car.
First, buy best car wash products from any near-by supermarket in Karachi and carry out all the responsibility on your own without spending a dime on car wash services experts. It is a bit of a hard work and it takes time but it saves you money.
Since, now you have discovered there are 5 different ways to get your car washed in Karachi. Now you can select one of the ways that suit you the best depending whatever is convenient for you. Keep in your mind that every car wash has its pros and cons.
Mainly, your decision may rely upon the budget you want spend, span of administration and other such factors.
As Kam Kaj is one of the platform that is convenient and reliable and easy to use at the comfort of your home. On the plus side Kam Kaj offers customer satisfaction service. It is my personal recommendation to go with Kam Kaj. Select the correct sort of car wash services available in Karachi by legitimate research and examination.
After all, your entire car is a valuable investment and should be taken care of cautiously in terms of management. So call us now for a quick consultation and reliable car cleaners near you in Karachi, Lahore, Islamabad, & Rawalpindi!