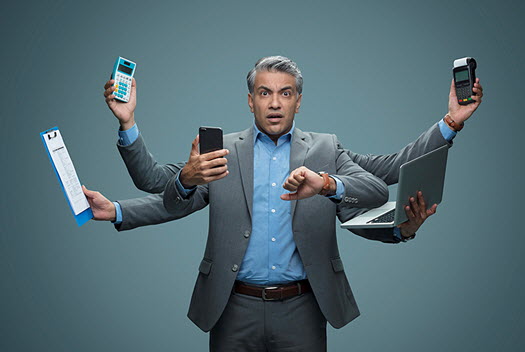 We can't deny the fact that we people are surrounded by negativity. Every day some kind of negativity attacks us and quite surrenders in front of that negativity.
We people should not surrender but we should fight with that negativity. We should follow daily disciplines so they can help us stay in a positive mental state.

Today we will be talking about are talking about daily disciplines. Which will help you fight negative thoughts, feelings, and emotions and surround your mind with positivity. To give your best, your brain needs to stay positive and to keep your mind positively stable. For that, you must follow discipline daily.

A negative mindset gives you stress, sadness, and worries but a positive mindset gives you opportunities. It gives you a clear vision and way and hence to have that positive mindset daily you must follow discipline daily and you must be focused on it.

Your body is your temple, and it needs to properly handle and maintained, you should follow a proper diet to make your day go smooth and calm.

You should get up early in the morning so that morning fresh weather and ambiance will energize your body and make you feel fresh.
To wake up early in the morning you need to sleep on time, and proper sleep will help your brain to function properly, after getting up early you should follow a proper diet.

Avoid eating anything high in sugar, because sugar and caffeine content can affect your thought processes.

Write a gratitude or blessing list either in the morning or at night before going to bed, Whenever you feel bad about your work about your personal life instead of thinking and assuming bad things about that moment, you should think of all the best things or moments that have happened to you so far.

This way you will feel motivated and energize, you can either write your blessings list or can write a gratitude letter, but do maintain a journal or a book in which you share all your thoughts and blessings.

From the moment you get up in the morning, you should feed your mind with positivity with new ideas and thoughts.

People who feed their minds with negativity such as they directly open their cell phones and start browsing it, see negative comments and feel irritated, some people start their day with negative useless news, people just start their beautiful morning with stories and tragedies and fear and these are few things which need to be avoided.

So you tell, to whom you would like to hang out, with whom you will feel motivated and energetic? Of course with the one who always stays happy and talks positive. Because his positivity will attract you and also make you feel motivated.
Final Thought
We all know that the active mind performs best and to make our mind healthy we must exercise daily because exercise makes our brain active and body healthy, exercise enhance our cognition, and slows cellular aging, and also works as a natural antidepressant, hence if you want to perform best then do exercise daily, you don't need to do exercise for an hour at first you need to do it for few minute