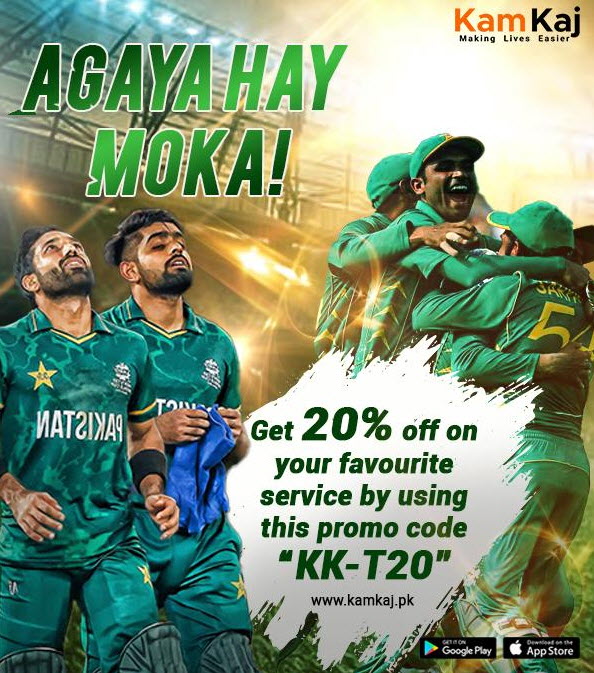 Last night at Dubai International stadium Pakistan cricket team made history by beating India with ten wickets at hand. In such a high voltage game our players have made the nation proud. It was a historic win against a long-roaring rival. Pakistan has secured a thumping victory over India and finally broke the years-old streak that Indians held in the ICC T20 world cup.
In the first inning, the match took a thrilling start with Rohit Sharma's LBW wicket by Shaheen Afridi in the first over, followed by Rahul's bamboozling bowled out at the first ball of his second over. From there Indian batting line-up started to shatter down with Hassan Ali's thunder spell and Haris Rauf's deadly yorkers. Shadab khan's spinning spell also jolted their batsmen. After surviving the lightning-pacers of the Pakistani cricket team, India had managed to sum up a total of 151 runs with seven wickets down.
Indian fans were thinking that their bowlers might do something big for the country but nope, Indian bowlers stood no chance against Pakistan's super duo, Skipper Babar Azam and Mohammad Rizwan. The two single-handedly carried their team to a concealing victory that turned out to be a nightmare for the Indian cricket team they are not going to forget for a couple of weeks. Babar Azam and Mohammad Rizwan both scored a Fifty and set a record for the highest partnership ever achieved in the ICC T20 World cup of 152 runs.
The stunning performance of the Pakistani openers lit up the faces of billions of fans watching from their homeland or on the stands. It was the best game after the ICC T20 Champions trophy 2017 final that won the hearts of the Pakistani public, making them forget about the inflating economy and rising prices of petrol for an instant. Nevertheless, it was worth watching and filled many hearts with happiness after a long time. Some educational institutes even announced a holiday on Monday for this once-in-a-lifetime victory against India.
When there was a moment of happiness and fireworks were lighting up the sky in Pakistan, complete silence was observed across the borders, people were heartbroken and feeling intensely sad after what had happened with the Indian Cricket Team, they broke their televisions. Freaked-out Indian fans were taking to their social media accounts and showing their grievance online. Former Cricketer star Harbajhan Singh boasted about the Indian cricket team saying that Pakistan will stand no chance against the Men in blue, to which he later apologized and said "I take my words back" on a live tv show after the match.
While Social media was flooding up with fan's rivalry, sportsmanship on the ground can be seen at its peak. Virat Kohli was seen shaking hands and interacting with Babar Azam and Mohammad Rizwan and then Ms. Dhoni was spotted having a chit chat with Pakistani players. This small act lasted a much-needed peaceful gesture over millions of hearts.
Conclusion :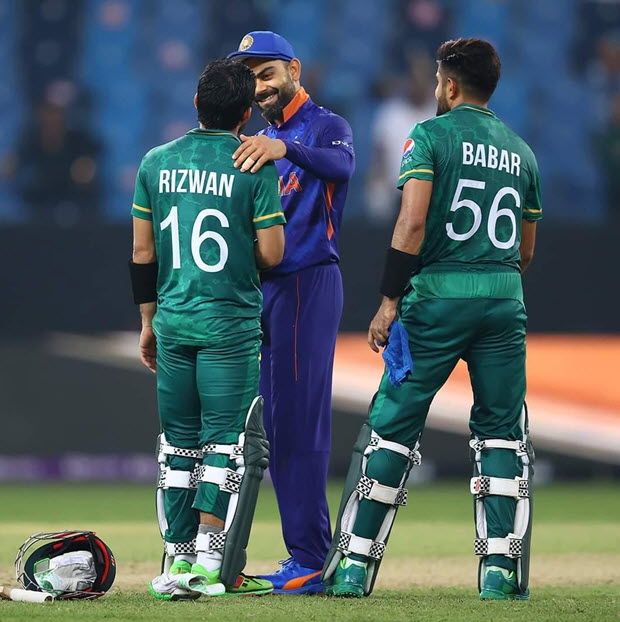 This nerve-rattling game pushed cricket beyond limits when Babar Azam and Mohammad Rizwan contributed their record-breaking partnership of 152 runs in the victory. It is well said that barking dogs never bite so one should never speak before their actions. To avoid such humiliation after defeat Indian Media should stop bragging and exaggerating their cricket team. One more thing is that Rohit Sharma should start taking cricket training classes before taunting others. Apart from all, the most loveable moment of the match was when Virat Kohli and Mohammad Rizwan seemed to be standing together and that conveyed a message of peace and love.
Special Discount Offer:

On this momentous victory of Pakistan, Kam kaj is happy to announce a special discount offer for our valuable customers. Avail 20% off on your favourite service by using this promo "KK-T20" on your next order. This offer is only valid till 31st October 2021.