Generators have become a vital part of almost every household, shop, mall, and office in Pakistan, proof of which is its increasing demand. A big chunk of worldwide demand for generators constitutes that of portable generators with their projected market revenue rising up to Rs 689 billion by 2021!
There are several factors that come into play when determining how fuel-efficient a generator is, including its size, wattage, and most importantly, its condition. A properly maintained generator can save thousands of rupees compared to a neglected one.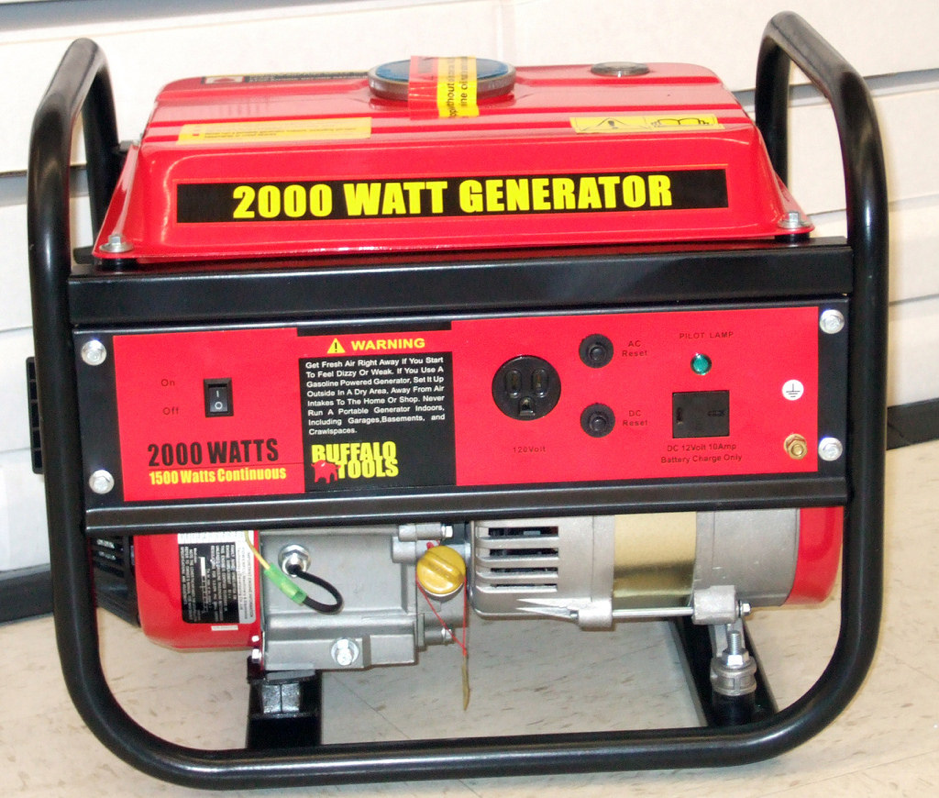 Image Source: https://www.flickr.com/photos/ooocha/2947950031

Following are some tips shared by Kam Kaj generator repairers and installers to help you prolong your generator's life and maximize its efficiency.
Check Fluids Regularly
Engine oil and coolants are essentially a generator's circulatory system, keeping it properly functioning and cool at all times. This also means that checking fluids regularly is one of the most important ways to prolong any generator's life and maximizing efficiency.
When checking your generator's fluids, there are three main points to check;
Fluid Levels
Fluid Consistency
Fluid Leaks
These fluids include engine oil, battery acid, and coolant.
Engine Oil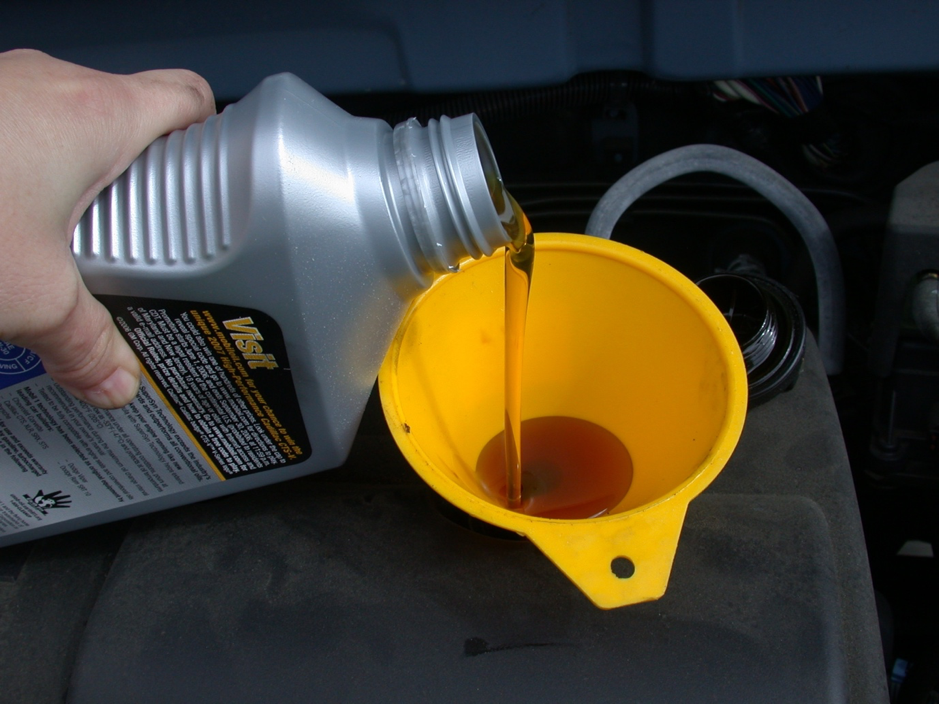 Image Source: https://commons.wikimedia.org/wiki/File:Motor_oil_refill_with_funnel.JPG

To check whether your engine oil is at optimum level or not, simply;
Pull out the dipstick.
Clean it using a soft tissue or piece of cloth.
Identify the full mark.
Put the dipstick back into place. Make sure you've inserted it in all the way.
Pull it out to see how full it is.
While it is important to keep your generator's oil full, make sure you don't overfill it, which can rupture your system and lead to leaks.
Coolant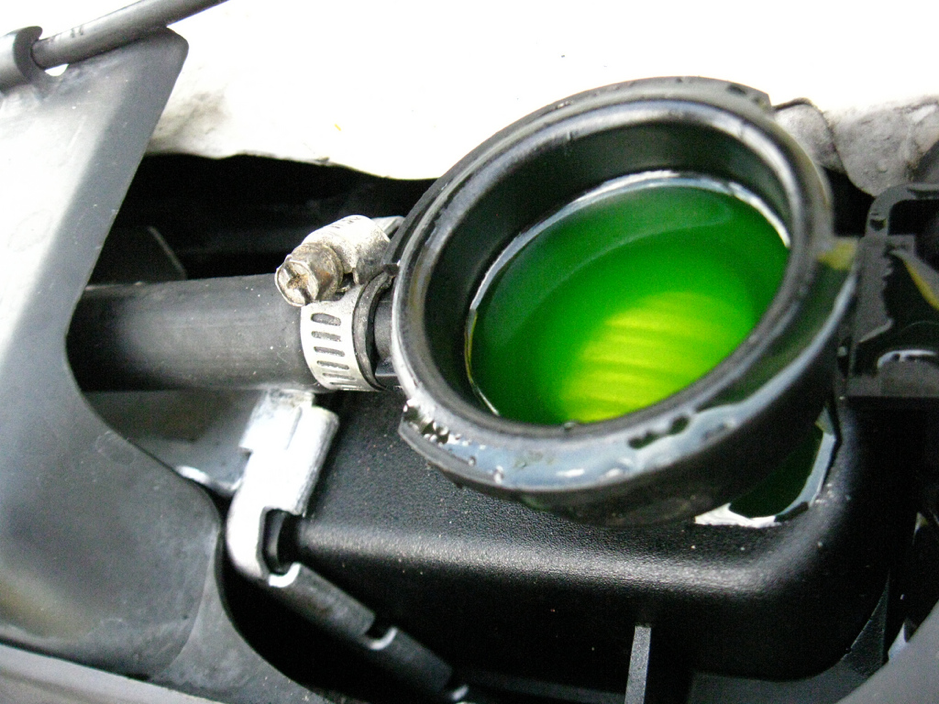 Image Source: https://commons.wikimedia.org/wiki/File:Antifreeze_in_the_radiator.jpg
Coolants help prevent your generator from overheating during operation. Most generators have a simple lid that you can lift to verify the level of coolant in your generator, however, bigger units make you remove certain elements in order to gain access to the coolant.
Coolants should be regularly tested as well for their consistency – something that can be done only with specialized equipment.
If you observe any leakages in the system or need your generator's coolant and oil changed/tested, you should consider hiring professional generator repairmen from Kam Kaj.
Inspect & Clean Battery
Most new generators have a self-start option, where either you simply have to push a button or with the help of an automatic generator changeover switch, the generator turns on automatically. However, to achieve this you need a good battery.
In order to maintain your battery properly, there are two things you need to consider.
Battery Acid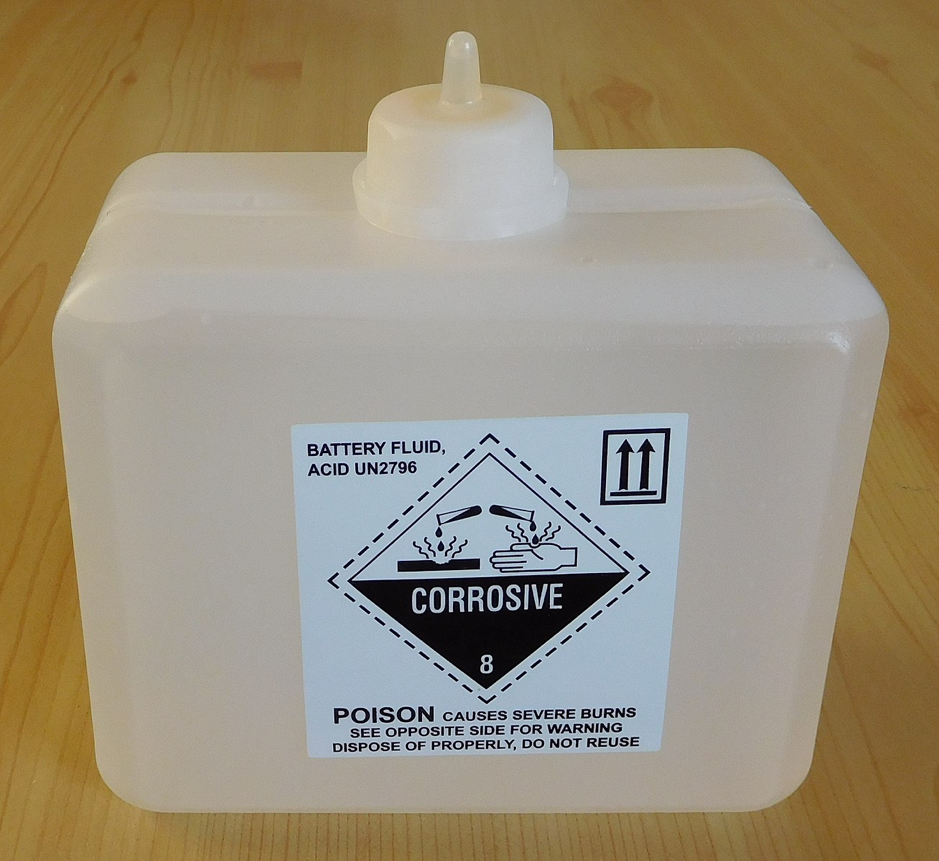 Image Source: https://commons.wikimedia.org/wiki/File:Battery_fluid,_plastic_bottle.jpg
The electrolyte (sulphuric acid) within a battery is essential for efficient conductivity. You should check your battery every 2 weeks for its fluid level. You can easily buy battery fluid from any petrol station or hardware store near you. However, don't overfill the battery either. Otherwise there will be no room for air bubbles to rise and can cause the battery to burst!
You can also invest in dry batteries and eliminate the need for constant fluid maintenance.
Battery Terminals
As time passes, positive battery terminals corrode due to the release of hydrogen gas from sulphuric acid within the battery. Terminal corrosion doesn't happen in a day or two but takes a long time – years, if maintained regularly.
You should clean this corrosion once every month, otherwise it could add up and disrupt the battery's connections.
Change Filters
There are three types of filters in a generator, each serving to filter out any debris from generator's fuel, oil, and air intake.
Oil Filter
Engine oil gets polluted by wear and tear of parts due to movement and heat. Oil filters serve to strain out these impurities so that they don't damage engine parts anymore than during normal operation, thus increasing the generator's life and efficiency. Experts recommend that you replace your generator's oil filter every 6 months.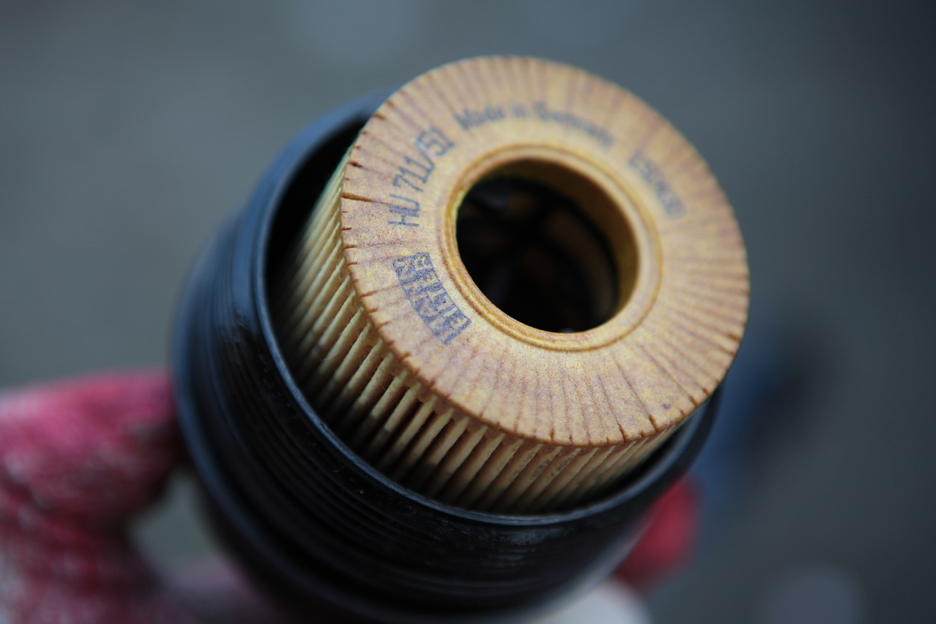 Image Source: https://pixabay.com/photos/filter-engine-oil-filter-car-tool-2337802/
Fuel Filter
There are two types of fuel filters; light and heavy duty filter. Light fuel filters are used in engines with horsepower below 700, while heavy duty filters are for those with 700 HP and above. Experts recommend that you get fuel filters changed after every 250 hours of use.
Air Filter
A generator's air filter helps remove dust from the air which could otherwise lead to abrasions on the cylinder liner, pistons, piston ring, valves, or other athletic parts within your generator. Experts recommend that you clean your generator's air filter every two weeks, otherwise it could restrict air supply to the engine. That said, generator air filters should be cleaned only 5-6 times, after which you should hire professionals to replace them. To get guaranteed quality services and parts for your generator, we recommend you hire professionals from Kam Kaj.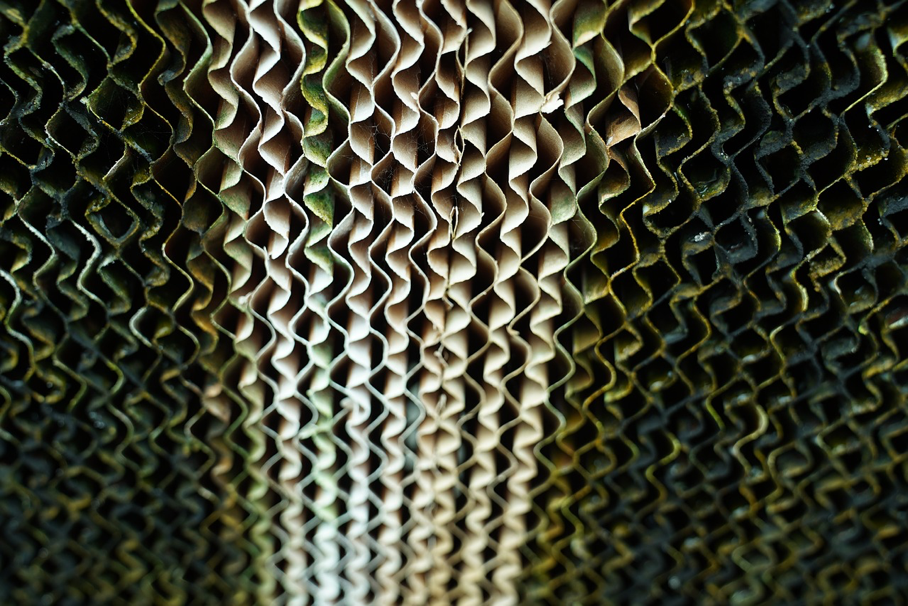 Image Source: https://pixabay.com/photos/air-filter-screen-3910669/
Never Backfeed Your Generator
Backfeeding is the flow of electrical energy in reverse direction. When a generator is connected to your house's supply through a wall socket, you have backfed your generator, injecting power supply directly into the local power grid. While doing so seems like an easy alternative to having your generator wired through the main breaker, it is extremely dangerous and can lead to appliance meltdowns.
This is because when you plug your generator directly into wall outlets, your house isn't protected by any circuit breaker or a fuse, making your whole house prone to power surges.
You should hire professional installers who can install your generator properly through the circuit breaker. To get guaranteed quality service, we recommend you hire professionals from Kam Kaj who can install your generator properly, keeping in mind all the safety codes.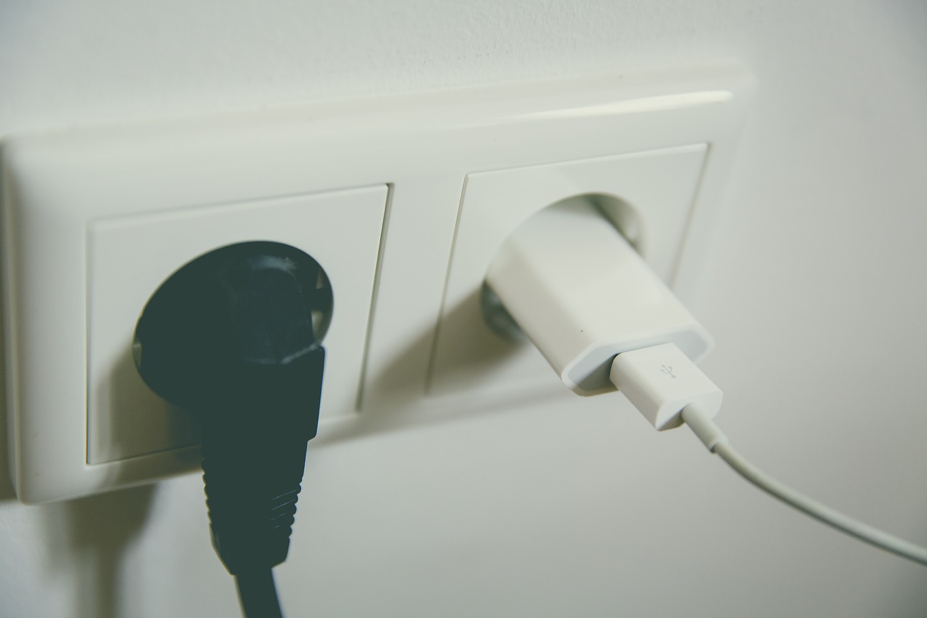 Image Source: https://pixabay.com/photos/socket-current-electricity-energy-1794616/
Don't Let Your Generator Sit Idly For Long
If your area isn't subjected to load shedding frequently, your generator might sit idly for long and be prone to a number of problems. The most common problems that can result from this are clogged fuel pipes, died-out coolant or oil, or blocked vents.
Conduct Test Runs
In order to keep your generator in running order at all times, you should give it a test run once every 1-2 weeks. This induces motion in the generator's engine oil, as well as heats up the coolant, effectively dislodging any clogs that may have started to form.
Remove Fuel
If you are headed on a vacation and there is no one who can test run your unit, you should drain out all the fuel to allow for safe storage, especially if you have a gas generator. Although less volatile than gasoline, diesel is still volatile enough to be a cause for concern if left idly for long.
If neglected, fuel can travel and crystalize in your carburettor, damaging it when finally turned on. Some alcohol-based fuels can also lead to formation of acids when idle, resulting in corroded pipes, leakages, and thus inefficiencies and reduced lifespan.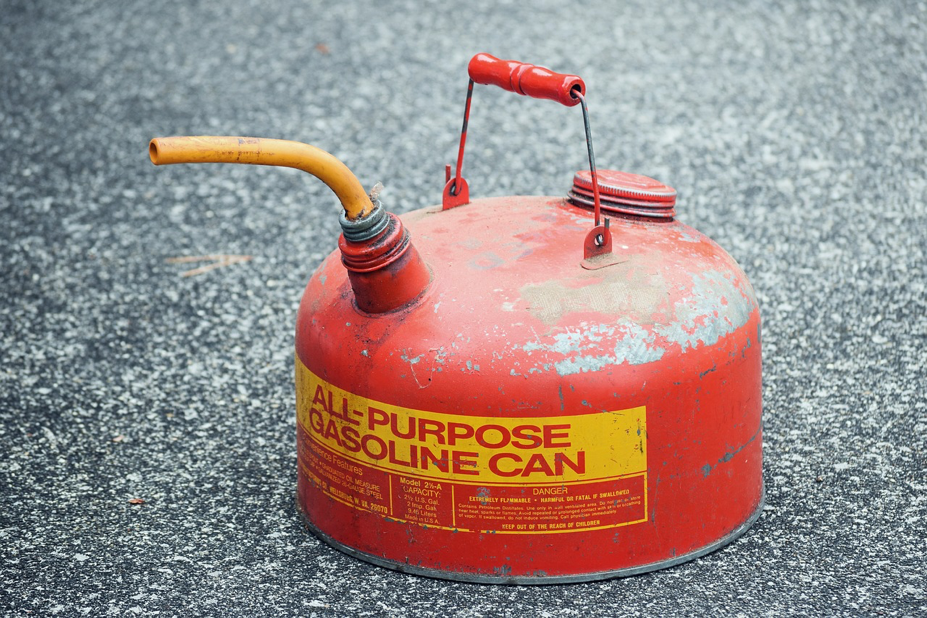 Image Source: https://pixabay.com/photos/gasoline-gas-can-petrol-fuel-tank-2501302/
Professional Maintenance
Although you can maintain your unit regularly using the aforementioned tips, following is a list of maintenance tasks that you should hire a professional generator repairman or installer for.
Checking battery charger
Checking battery electrolytes and specific gravity.
Inspecting drive belts
Inspecting wiring
Inspecting exhaust systems
Inspecting and replacing spark plugs
Inspecting lubrication system hoses as well as connectors
Flushing the coolant system and replacing coolant
Checking coolant heaters
Load bank testing
Inspecting air induction piping
Fuel testing and conditioning
Fuel tank, exhaust pipe, and muffler inspection
Inspecting DC electrical systems, control panels and all accessories
Plugging leakages
Cleaning crankcase breathers
Removing water from diesel generator fuel tanks, etc.
Experts recommend that you inspect your generator yourself carefully every month and hire professionals twice every year for thorough maintenance sessions. To enjoy guaranteed quality on generator maintenance, repair, and installation services, among others, hire professionals from Kam Kaj today and enjoy seamless power at home and office!