Load shedding or power failures have become a norm in Pakistan due to the immense shortage of electricity production in the country. Uninterruptible Power Supplies, or simply a UPS, provides instantaneous and seamless power to critical devices such as computers, servers, telecommunications equipment or even the whole house or office, making proper UPS installation in Karachi a delicate, yet important task.
Although the function of a UPS is simple – storing energy in batteries to use in the absence of an external power source, typically the national grid. UPS temporarily provide power to such critical equipment to allow for proper shut down.
On that note, it is also common to use one in place of a standby power generator thanks to its quiet operation and seamless energy supply. Moreover, UPS are also able to protect equipment against power surges and voltage drops.
ENERGY STAR certified UPS focus on superior build quality and energy efficiency, being able to cut energy losses from 70-80% all the way down to 30-55%! A 1000 kVA UPS installed in Karachi in a large villa or office building could potentially save Rs. 180,000 annually in terms of equipment and energy savings!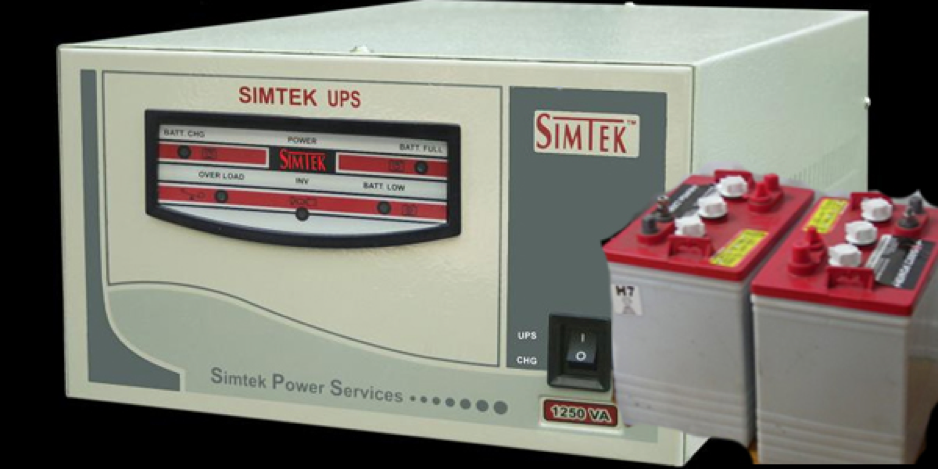 We asked Kam Kaj experts on tips about the common mistakes people or unexperienced professionals make when installing a UPS, and they gave us a list of issues that can lead to improper UPS installation in Karachi.
But before we get into these, let's briefly discuss how a UPS works.
How It Works
A UPS normally has a junction to help it direct supply of electricity to or from the battery. When it detects the presence of a charge in the main power supply, UPS allows it to flow towards the battery and charge it for later use.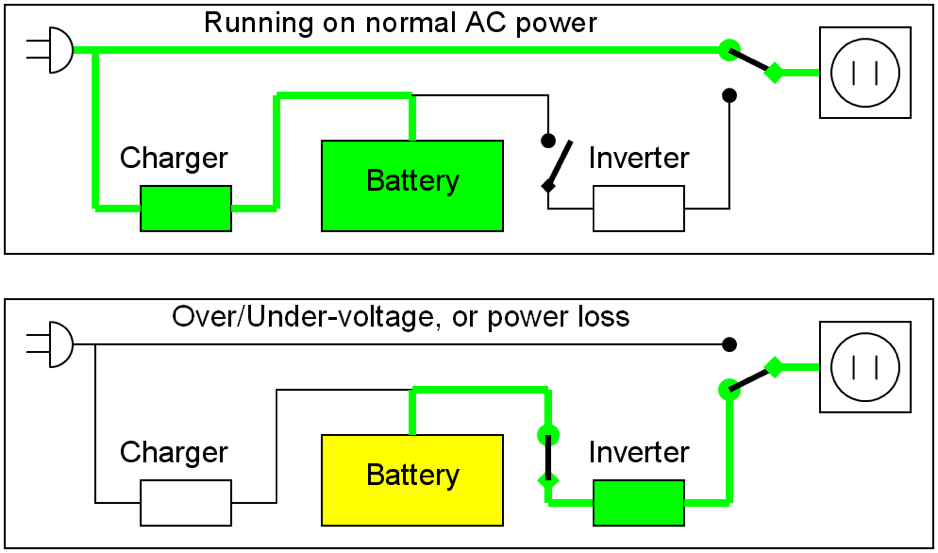 The moment electrical flow discontinues from the main power source, the junction starts extracting power from the battery in order to resume seamless power supply.
Types Of UPS
There are three general categories of the modern UPS systems;
On-line,
Line-interactive, and
Standby
On-line UPS
An on-line UPS uses "double conversion" method to accept Alternating Current (AC) input from the main power supply (i.e. the national grid), converting it to Direct Current (DC) in order to help it pass through rechargeable batteries. It then inverts it back to 120 Volt AC, powering the connected equipment.
Line-Interactive UPS
Line-interactive UPS maintain inverters in line, redirecting battery's DC current path in a matter of milliseconds from 'charging' to 'supplying current' the moment power is lost.

Standby (Off-Line) UPS
Standby ("off-line") systems power the load (computers, routers, servers, or even houses) directly with the main power supply, and the system kicks in only when the utility power fails.
UPS below one kilovolt-ampere (1 kVA) are mostly line-interactive or standby, and are usually a less expensive option.
Things To Keep In Mind To Install UPS In Karachi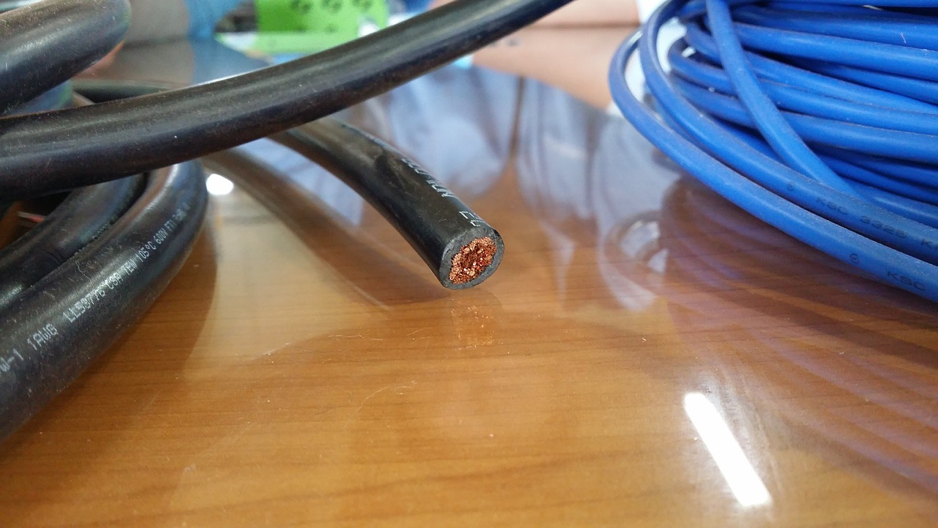 Deciding Which UPS is Right for You
The most important and possibly the longest phase of installing a UPS in Karachi is deciding which UPS is right for you. It isn't just enough to simply pick a UPS system, select a battery and get on with the process.
You need to consider how much load you are going to put on your UPS, how frequent you are bound to need a UPS, and most importantly, what the ultimate goal for your new UPS unit is going to be, i.e., how long you want it to function.
UPS have an intricate system of connections between its diodes, junctions, and PCB cards, all of which mix and mash together to give you the seamless supply of electricity you are looking for. Each diode, resistor, and switch has a load-limit to which it can conform, after which it is bound to be overloaded and break down.
You should ask professional and trustworthy UPS installers in Karachi for advice on which UPS system you should invest in based on your requirements if you aren't sure about your house or office's load capacity.
Runtime also has a heavy impact in terms of determining which system is best for you. This not only raises the bar for UPS units but also for the associated batteries. Bigger the battery, more runtime it will give you.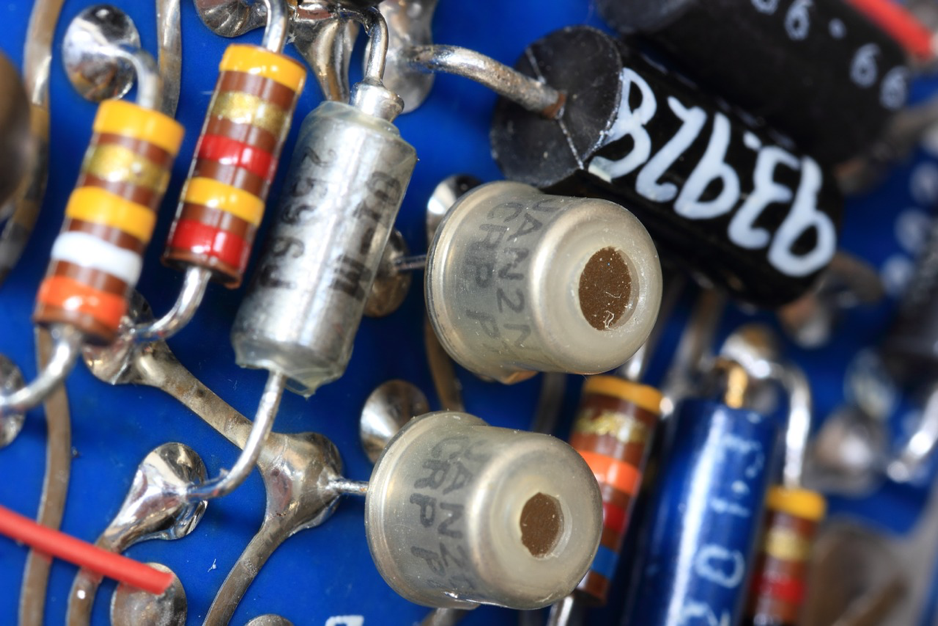 For most homes and some companies, a single UPS or a 1300-watt batter is acceptable for equipment loads, for other installations, however, for some offices, a set of UPS systems and a range of batteries may be required to provide fully redundant electrical paths and improved uptime.
Kam Kaj offers the most trained UPS installers in Karachi who have been working for years on end on installing UPS systems and removing redundancy UPS installations. You can get guaranteed quality UPS installation services in Karachi at your doorstep easily without having to go through any exhaustive testing procedures!
Choosing the Right Company
As mentioned above, there are numerous key factors to consider when it comes to installing a UPS in Karachi. When hiring any professional for help with your new UPS unit, one key factor to keep in mind is reliability.
The slightest mistake in a UPS installation can lead to disastrous results ranging from increased electricity bills all the way to electrical house fires! When deciding on which UPS installation service in Karachi to partner with, make sure they know what they are doing, or you are otherwise guaranteed against work done.
Kam Kaj offers competent and highly trained UPS installers, each ready to offer their expertise and be true consultative resource for guiding you through the entire decision-making process.
Installing the UPS System
After selecting the right company, it's time to procure the right equipment and begin your UPS installation journey. You can either ask Kam Kaj experts to bring the requisite material for you or procure it yourself based on their advice, as you see fit.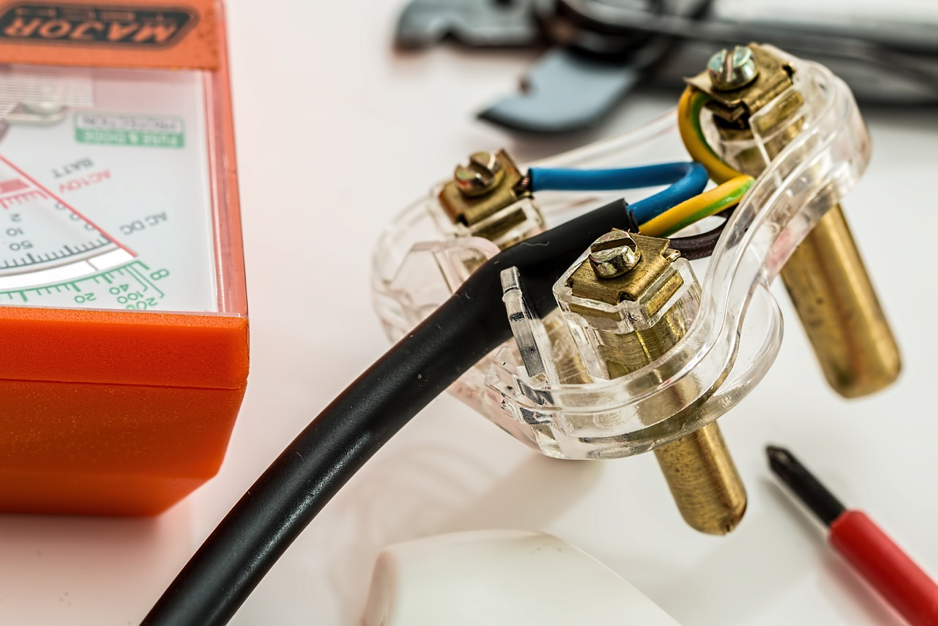 Pre-Installation
Before the installing process begins Kam Kaj experts also conduct an extensive survey of your site to select the best location for your UPS system. They will inform you regarding the potential placement sites so that you can select the position you like most.
Once that is done, put together a plan with your solar panel installer in Karachi to install, start up and educate those concerned on different aspects of the system.
Make sure that you maintain the following points and keep a close eye on them:
Project Timeline
Material Delivery
Material Rigging / Installation
Required & Actual Power Outage
Lastly, the final and a very important bit of UPS installation is to test and stress-test your new UPS power system. To do this, you can either ask your service provider or simulate a power outage yourself under controlled circumstances.
However, we recommend letting the professionals do this, since they are well-versed in such situations and know what to do.
Post-Installation
UPS systems mostly have extensive limited factory warranties, but even those warranties do no include routine inspections. Much like a car's engine, UPS systems need regular maintenance work by professionals. Preventative maintenance in the form ensuring wire integrity, battery replacement, capacitor and fan maintenance and other procedures is a crucial step to protecting your investment.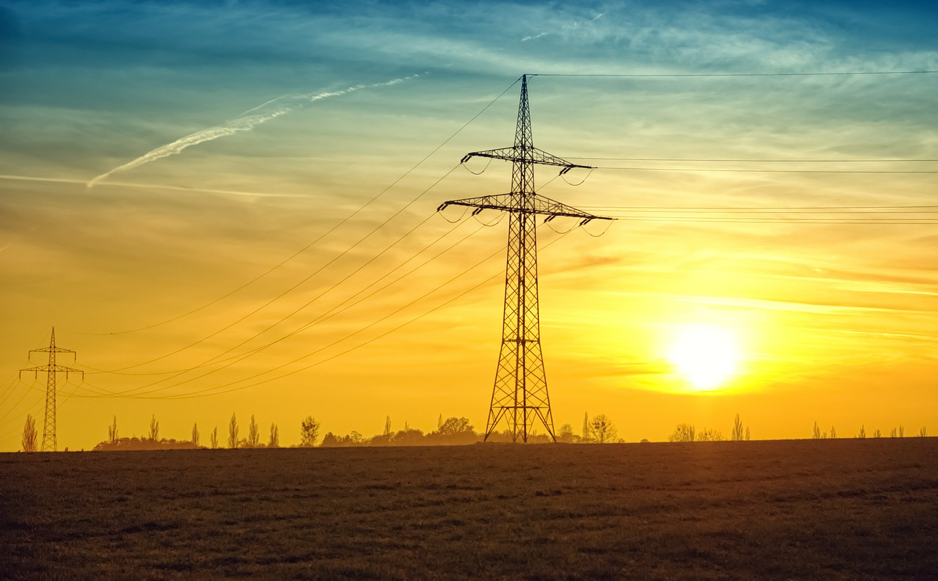 Kam Kaj Is Here to Help
Managing all these factors and decisions might seem prodigious, but it is very important that all corners are covered and taken care of. The experts at Kam Kaj are here to help you stay in power by installing your UPS the right way.
Kam Kaj experts are available to all as a resource, ready and waiting to guide you through the entire UPS installation in Karachi process!