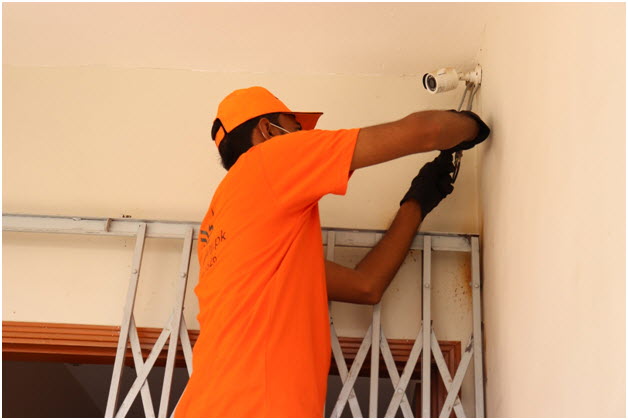 CCTV for Business
Let's face it, all businesses should be equipped even with the most basic of security because it protects your livelihood and others'. This being said, a slightly more expensive kit-out can be cost-effective and provide you with numerous advantages to make your life easier and stress-free.
What is IP (Internet Protocol) CCTV?
IP CCTV (Internet Protocol Closed Circuit Television): this is a digital video camera that records live footage. It uses your WiFi to send you notifications wherever you are, should your alarm be tripped.
Analog CCTV is outdated
It costs more to keep old systems running due to maintenance costs of upgrades and replacements. These old systems become more unreliable with time. This is why it's important to start looking elsewhere in case your current system fails you at a time when you need it most.
Video Analytics
IP CCTV can record a vast amount of footage, this is ideal because nowadays it seems unnecessary and costly to employ someone to watch the footage at all times. Realistically the only time we need to check the footage is when a crime happens which if you're lucky, could be – never! This software will notify you should your alarm go off, putting the power back into your