Women Body Massage: Different Types of Massages Offered At Kam Kaj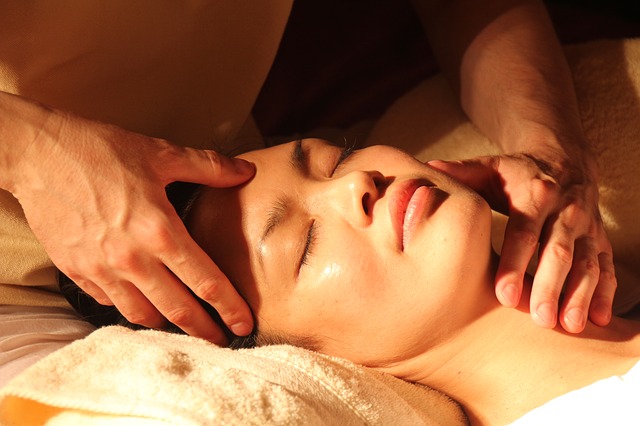 Having your body massaged is a great way to relieve tension, feel relaxed and rejuvenate your body. Both guys and girls can benefit from different types of massages. But, in this blog, Kam Kaj focuses on women body massage. This is the age of female awakening. Strong woman carry huge responsibilities. They have to look after their family and run a complex business. These responsibilities sometimes wear them down and they have to restart their functions. Our female massage therapists can make you feel less burnt down. It's a secure and convenient method for relaxation.
What Is Massage?
Massage is a French word that has been derived from the Arab term mass (مس) which can be translated as to touch. It means to manipulate the soft tissues of human body. It is a technique that helps you expel your pain and/or stress. So, it's beneficial for both physical and mental problems. Therapists will apply their fingers, palms, toes, elbows, feet and even knees to massage your body. Here at Kam Kaj we give you great packages in women body massages.
Who Gives A Massage?
Normally, the word used for a person who gives massages is masseur for men and masseuse for women. Remember Pheobe Buffay from Friends who was a professional masseuse? Well, these terms have been replaced with massage therapist now.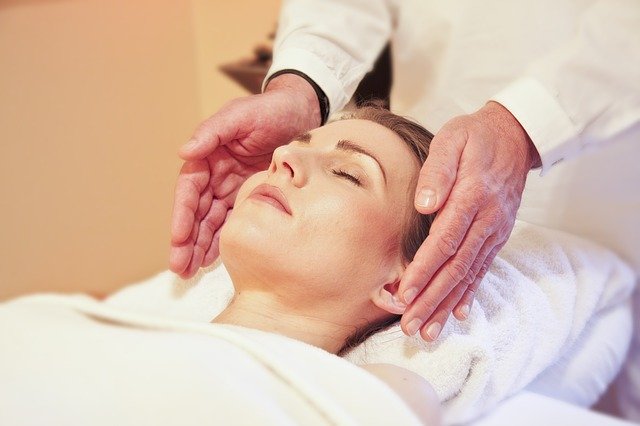 Aromatherapy Massage

Aromatherapy is a kind of Swedish massage. We have begun our list with it because we're trying to follow the alphabetical order here. Swedish massage therapists employ only massage oil. But, in aromatherapy, they also use scented oil (essential oil). Not only these oils are fragrant, they also help your body heal. Rose and lavender are some examples. It means that essential oils extracted from these flowers will be used by your aromatherapy massage therapist.
This women body massage is essentially recommended for people who suffer from headaches, lack of sleep, digestive issues, back pain & cetera. It freshens your mood, reduces stress, heals pain and relaxes your muscles. It normally takes 60 to 90 minutes to have aromatherapy massage.

By the way, the "aroma" in aromatherapy stands for smell or fragrance.
AshiatsuMassage

In ashiastsu women body massage, the female therapist walks on your back. It was developed from chavutti thirumal technique of Kerala (India). Being quite popular in spas, the therapist uses her feet to stand and walk all over you (not metaphorically!).
It is good for tight muscles and sensitive skins. A female therapist will release your muscle tension by a session of ashiatsu massage. Remember, this isn't shiatsu massage. That's a different massage technique.

Body Scrub

Women body scrub massage is a pleasant session in which a professional female therapist will polish your body. She will remove dead cells and make your skin smooth. A scrubbing product is used for body scrub therapy. All that rubbing also makes your blood circulate more steadily inside your body.

Deep-tissue Massage

This massage is to remove muscle adhesion and employs the technique of kneading. You should totally try this one if you have: painful muscles, strain, postural problems, imbalance, soreness or bodily injuries.
Massage therapist will use more pressure on your body if she's giving you a deep-tissue massage. It can be more intense that a light massage but, if you start to feel pain, tell your therapist.

It's effective to treat recurring stress injuries such as tennis elbow or carpal tunnel syndrome. A session of deep-tissue women body massage usually lasts for around 60 to 90 minutes.

Chair Massage

Some women are in a lot of hurry and they don't have much time to spare for a massage session. Such ladies can always select our chair massage option which takes some 10 - 30 minutes to complete.

The female therapists will softly touch your neck, back and shoulders. This is a good excuse to relieve stress and give yours muscles some relaxation.

Face Massage

Your face must always look fresh, beautiful and presentable. That's why we offer face women body massage. Our expert female therapists will rub your face in a gentle way and make your pain wrinkles go away. Just a 20 minute session and you'll feel energized again.

Foot Massage

If you are a working woman who has to do qa lot of walking, this is the ideal massage for you. The female therapist will rub your feet gently and your tiredness will gradually evaporate. It usually takes 20 brief minutes to have your foot massaged.

Head & Shoulders Massage

The female therapist will relieve your headache or migraine with a quick head and shoulders massage for women. You will feel relaxed, less stressed and more relieved after a 30 minutes session. It is good for those women who have to do mentally excruciating jobs.

Hot Stone Massage

A form of Swedish women body massage (which has been described below) in which - as the name suggests - hot stones are placed on the top of your body. They are made of basalt and are heated up to 60 degree Celsius. The female therapist can put them on your back, stomach, face, chest or palms.
Like the Swedish massage, it has five basic styles/strokes which are: sliding and gliding, kneading, rhythmic tapping, friction with fibers, and shaking/vibration. It's good for your immune system and also improves your sleep. Your blood gets better too and it can also go wonders if you have cancerous symptoms. Its duration is normally 90 minutes.

Reflexology

For pressure points in your ears, hands and feet, reflexology is a healthy massage. If you don't want your female therapist to touch you all over the body, this careful session will be a delight. It comforts you by relaxing your pressure points and restoring your body energy. It gets its name from the "reflex points" in human body. They are like trigger points or pressure points. But trigger point massage is a different sort of women body massage.

A session lasts 60 to 90 minutes. Our therapists normally focus on a women's feet. But, again, this sort of massage is different from foot massage as well. It is a belief (e.g. in places like Thailand) that a person's hands & feet have connections to all other organs of the human body. Reflexology is based on this theory. So, if you have pain in your stomach, an expert reflexology massage therapist will use her expertise to relieve your pain by pressing certain "zones" on your palms (of hand/foot).

Shiatsu Massage

Shiatsu means shi (finger) atsu (pressure). It is a Japanese women body massage that focuses on your body's chi (energy). Like all other massages, it's good for emotional and physical relaxation. For the production of oxytocin, it is recommended.

Your therapist will press specific points on your body. Each point will be pressed for 8 to 10 seconds. No oils or lotions are used in a shiatsu massage session.

Sports Massage

This women body massage was actually invented for players. Sportsmen and sportswomen need a special kind of massage to relieve them from stress and freshen them up for the next game. Sometimes, when girls partake in sports, they have to repeat some moves (e.g. you swing your hand a lot in cricket). Sports massage is great to cure any muscle pain you get from repeating certain movements.

For more flexibility and better performance, we recommend all women to try sports massage. Its procedure is actually a blend of Swedish massage, trigger point massage & cetera. Your therapist will know what moves to use while she rubs your body. Its duration is usually 60 to 90 minutes.

Swedish Massage

Otherwise known as "classic massage", it the most famous kind of women body massage. Being lighter than deep-tissue massage, it has five basic styles/strokes which are: sliding and gliding, kneading, rhythmic tapping, friction with fibers, and shaking/vibration

Therapists usually employ oil, lotion or other cosmetics when they give their customers a Swedish massage. It is quite helpful if you have any of the following conditions: stiff joints, heavy pain, osteoarthritis, back pain, stress

It lasts from 30 to 90 minutes. People who are stressed or have never tried massage yet, should try Swedish women body massage. Recommended for your muscle knots.

Thai Massage

One of the oldest traditions in women body massage. It is a blend of ancient Indian ayurvedic principles, acupressure and yoga poses to help you relax and remove muscle tension from your body.

The massage therapist will stretch, pull, rock and compress your body to relieve your pain. Its duration can be from 60 to 120 minutes because it employs different methods called "sen". The therapist will position your body like you do in yoga. She will crack your knuckles, pull your nose, ear or fingers, and walk on your back.

It is said that Thai massage aligns the chi of one's body like they do in shiatsu massage. If you have migraine, back pain or balance issues, this is the right option for you. It is an active and flexible exercise for women.

Trigger Point Massage

Warning: This is not pressure point massage. It's believed that there are certain trigger points in human body which cause pain. Therapists find these trigger points and remove the pain. So, if you are suffering from headache or muscle strain, this is the perfect massage for women like you.

Its history is awesome so we will talk about it in two sentences. It was created by a woman named Janet who worked with President Kennedy. In 2007 CE, trigger points in human body were actually discovered and mapped with the help of MRI scans. Two sentences are complete.

Duration depends upon the nature of your pain. It can last from 10 to 60 minutes. Although, it's not for the light of heart. A trigger point massage session can be painful. But a woman feels whole lot better when she has passed this ordeal. Pain caused by sciatica, rotator cuff issues, stiff joints, plantar fasciatis & cetera can be treated by trigger point women body massage.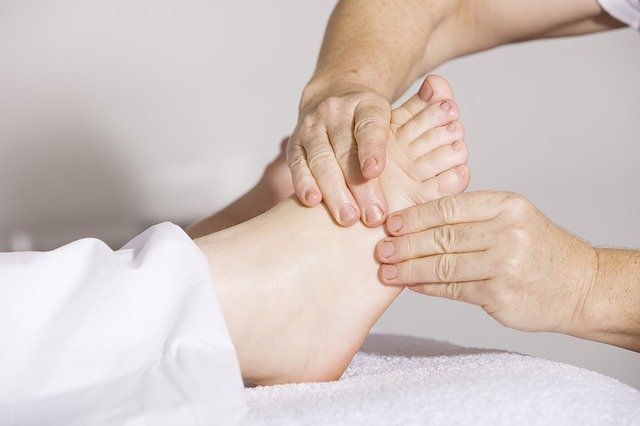 In The End...
Women body massage is a service now available at Kam Kaj. Just book your session online and a female therapist will help you regain the freshness you wish to acquire so badly.