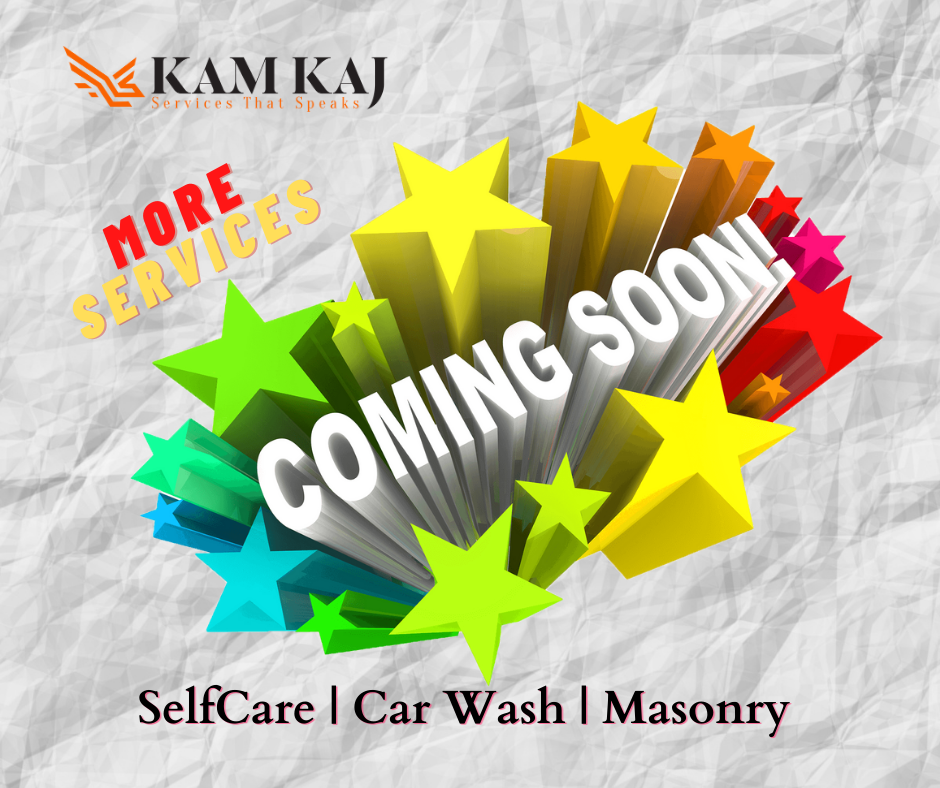 Our Upcoming Services for you.
Kam Kaj came into existence in 2017 with the sole purpose of adding value to people's life by providing them the solution to their multiple problems at one single stop. Our aim is to provide our customers with skilled professionals from various fields to get the jobs done without any hassle and to bring economic stability in the country by eradicating unemployment and providing an opportunity for all. Our mission is to be so well equipped that we can save our customers from the trouble of running around searching for services. We do not only focus on equipping the customers with best and reliable services, but also to become an entity which helps the nation achieve its full potential. Every day at Kam Kaj, we look forward to different ways and move towards advanced technologies. We strive to provide our customers the finest services and keep them satisfied. We provide you "Services that speak".
Kaam Kaj Services:
We provide all kind of handyman services, from pest control services to plumbing services, from floor cleaning services to carpet cleaning services and from AC install or repair services to geyser install or repair services etc. And to further facilitate your lives we are now expanding our services. We are adding up some essential services in our bucket for you, which include self-care services, car cleaning and masonry.
Self-Care
Self care is the act of protecting your own well being and happiness. It simply means to take care of you and pamper yourself. It also includes things that bring you joy and lift the weight of the world off your shoulder. We care about you and we are here to offer you the best of services for your beautiful self. The self care services include facial bleach, different kind of facials, massages, henna tattooing, party make up with or without hair-do`s, engagement makeup with or without veil setting, bridal makeup, hair trimming, eye lash application and many more.
Car Cleaning:
Car cleaning is a facility used to clean the interior and exterior of the car. Regular car cleaning gives vehicle a longer life, ensures car's better physical health, and safer driving, and give car's owner better mental health and brings sparking joy to you and your family. Kam Kaj brings you the best car cleaning services. We are offering special anti bacterial cleaning for the interiors of your car. We provide you guaranteed high quality work, quick and cost effective solutions to all your car cleaning related problems. Our cost effective services will provide you with the peace of mind that you need.
Masonry Services:

Kam Kaj is bringing the best masonry services for all your works ranging from plastering, cementing, laying bricks and blocks, chimney building and repairs for our both residential and commercial clients. Build your home with us or repair your buildings. We have got the best for you.
Kam Kaj brings you the most cost effective services for your home with the most skilled, professional and well served staff. Stay tuned for more of our services. The official date for the startup of these services will be uploaded on our official website and social media pages.