Winter has its charm but it can wreak havoc on your skin leaving it dry, lifeless, itchy, and irritated. Bathing with hot water, and luxuries like heater make the skin condition even worse. Most skin problems arise in winter due to dryness, and many people have no idea how to deal with it. Fortunately, with these simple tips, you can avoid winter wraths and will help you achieve perfect skin throughout the winter!
1. Moisturize your skin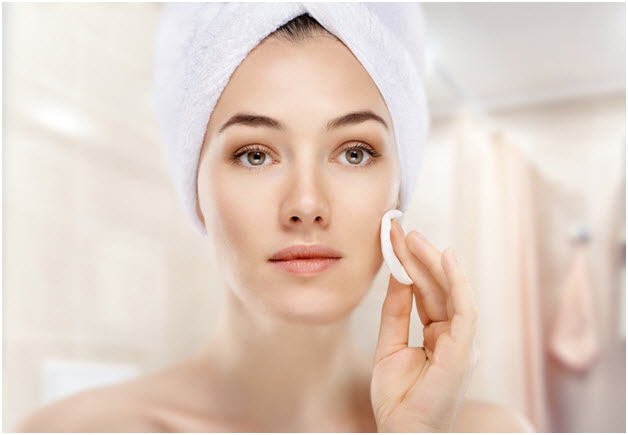 Dry skin is more prone to damage than well-moisturized skin. It is crucial in winter to moisture your skin for keeping it hydrated and is a great defender against the effect of cold weather.You can buy a thicker and greasier moisturizer from local store or try these amazing natural moisturizers including Olive oil, Honey, Coconut oil, Aloe Vera, Yogurt, Almond oil, sesame oil. For best results, moisture at least two times a day, in the morning and at night.
2. Avoid Long Hot Showers
We all like nice and hot showers in winter but in reality, it dries out and could damage your skin. Hot water evaporates natural moisture that keeps skin healthy, protected, and hydrated. Use lukewarm water instead to avoid evaporating your skin of natural moisture.
3. Use Tomatoes on your face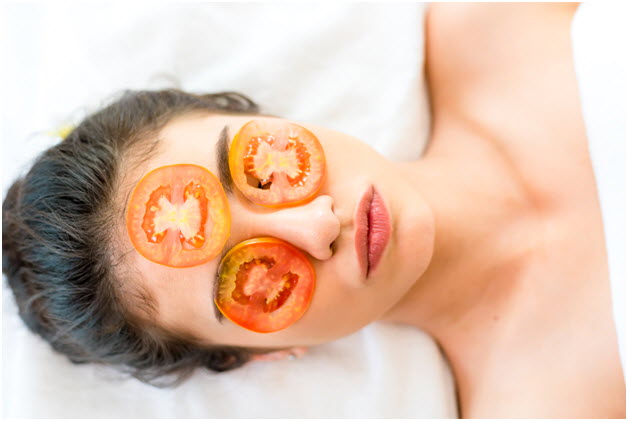 Tomatoes are not only great for salad but for your face as well. They soothe and exfoliate your skin as they are enriched with vitamin C. Tomatoes also contain lycopene and antioxidants that can improve the level of blood circulation and protect your skin from winter dryness. You can make a tomato face mask that can give your skin complete protection from dryness during winter.
4. Use lip balms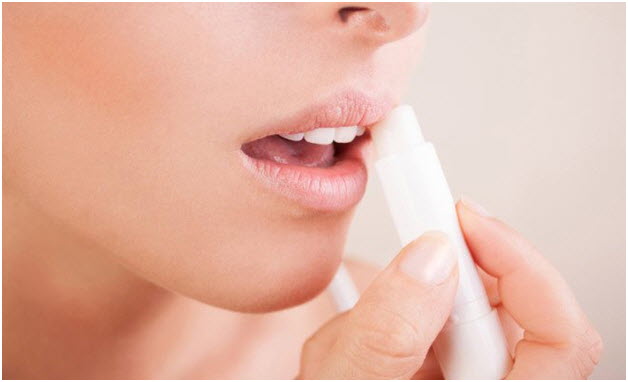 During winters, lips are extremely vulnerable as they lose moisture more than any other body parts. Always carry a lip balm during winters to keep your lips smooth and moisturized.
5. Apply Sunscreen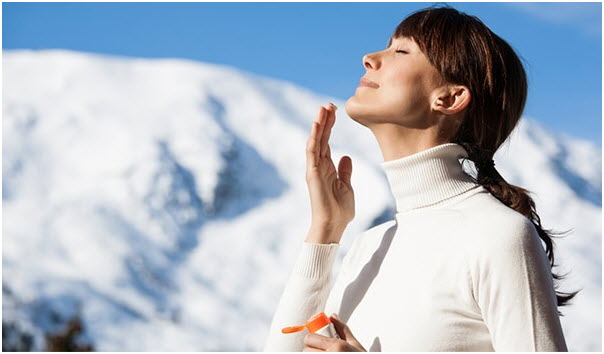 Do you know sunscreens are not just for summers? Sunscreen in winters is just as important as it is in the warmer months to shield your skin from those harmful UV rays. The warm sun rays feel pleasant during cold days but it can damage your skin a lot. Before you go outside, apply a moisturizing sunscreen to your face, ears, neck, and all exposed areas of your body.
6. Stay Hydrated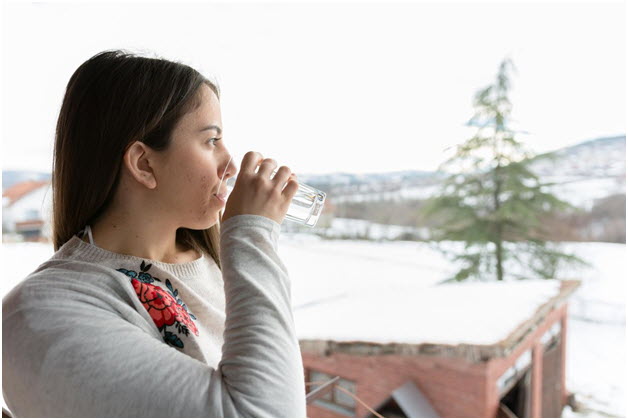 If you are experiencing dry winter skin or chapped lips, drinking an adequate amount of water daily can help prevent dehydration and is essential to maintaining a healthy winter diet and vibrant skin. Drinking at least 8 glass of water a day help you lose weight while giving you healthier skin. You can also add a lemon in lukewarm water that will give a soothing and refreshing look to your skin.
7. Wear Comfortable Clothing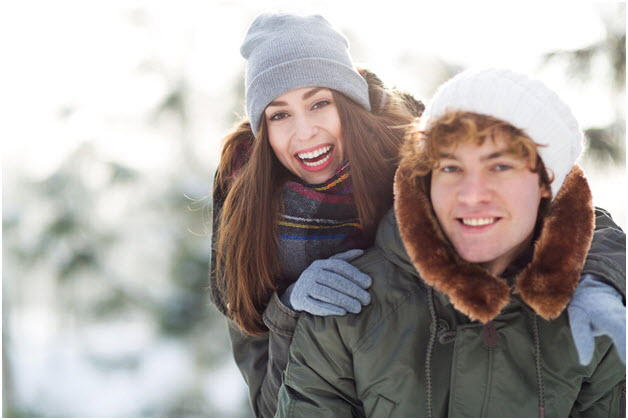 It is also suggested to keep rough clothing away from touching your skin directly during winters to avoid irritation and itchiness, instead wear light layers made from soft, breathable materials directly against your skin, and then pull on your heavier and warmer clothes.
8. Healthy Eating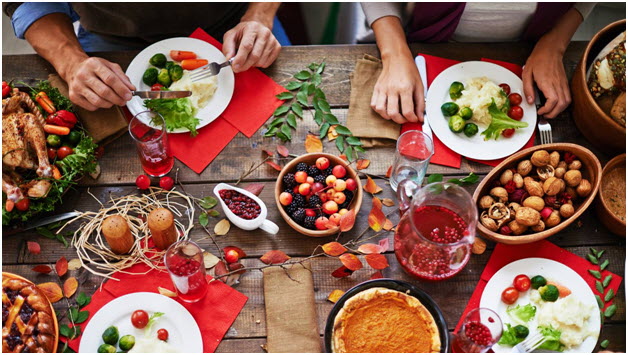 Recommended food ingredients to add in your meal which can help moisturize your skin and makes you healthy. Eat foods or supplements that contain omega-3 or omega-6 fatty acids, protein, vitamin A, and vitamin C that fight dry winter skin. Olive oil, Coconut, carrots, tomato, tea, soy, pumpkin seeds, sweet potato are good options to eat during winters.
9. Be Active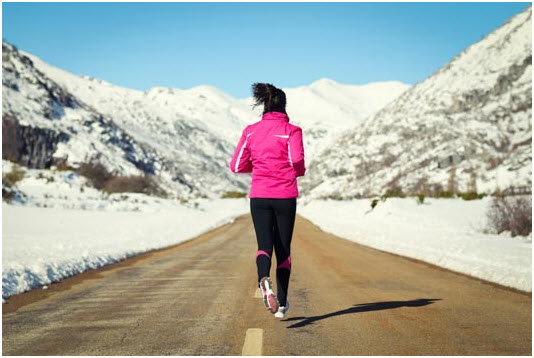 We understand that it's very hard to do some exercise in chilly cold weather but if you love your skin, take some time for exercise. Even a little workout will pump your heart rate, which as a result, pumps more blood to your organs and skin.
10. Let Kam Kaj Take Care Of Your Skin This Winter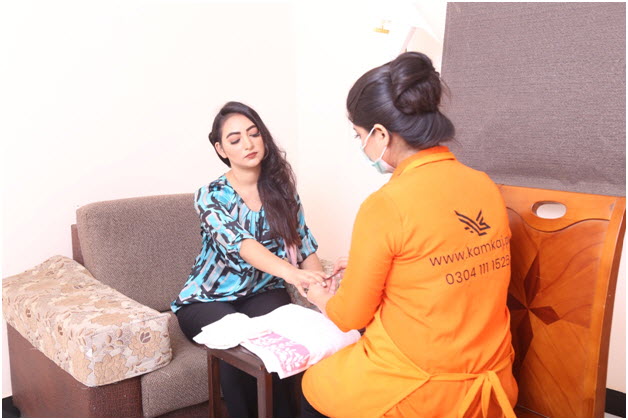 Kam Kaj is offering you the ultimate home salon services at your doorstep. For skin dryness issue, we recommend to try our hydra facial and top of the line skin care services that will leave your skin smooth, hydrated, and soft to the touch.
Our expert beauticians create saloon environment in home so our customer can enjoy salon services tension free of timing and traveling.
Kam Kaj home salon is a one-stop solution, weprovides all kinds of facials, massages, mehandi applications, make-ups, waxing, threading, body scrubbing, body polishing, haircutting, and hairstyling.