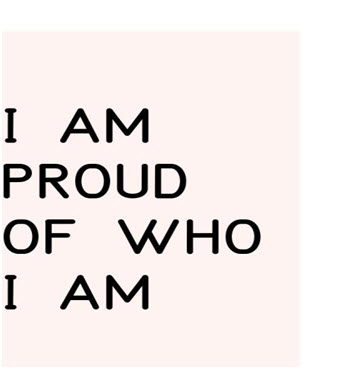 The more you practice something - whether it's self-love, body positivity, and self-development - the easier it gets and the more proficient you become at it.
How do you get to this point where you get excited by the process of creating to-do lists, excel lists, bookmarks sorted by glow-up categories, just going through them progressively and building your foundation one polished detail at a time.
You are realizing all the research that you have done, videos you have watched, books, and articles you have read, they all connect and make sense and have helped you build this essential foundation without even realizing you were doing it, starting from years back.
Now, it is a conscious choice, a very mindful intention that you hold close to your heart, and honor above everything else. When you allow yourself to step into your authenticity, into becoming the best that you can be, you can make it easier for others to do the same.
PESKY NEGATIVE THREADS, TIME CUT THEM AWAY
You think why do we always ruin nice things for yourselves? Why do we allow others to have the privilege to take away our smiles? Why do we give other people so much of ourselves that we eventually lose sight of who we are?
There is so much to live for than to live by pleasing others. Life becomes tough being a people-pleaser. There are so many things we can feel happy about as long as we find the right way to love and be content with ourselves.
Be content with our body, mind, and soul. If you have no one then don't fret about it. Go to movies alone, as long as you don't care no one else does. Book a spa day, facial treatment, or massage.
Doesn't matter what comes in life, we should always find a way to love ourselves more. So, we have enough love to spread to others around us.
We should always find a way to fill the gap we have been missing for our sanity. Everything we go through with our body, mind, and soul is personal. We need to love ourselves before we can fully love others. If not, we would end up projecting our hurt onto others who did not hurt us. Time to begin anew.