It is important to feel safe and secure when at the office, because if you or your employees are worried about security, you are bound to make mistakes and lead to problems. Pakistan's crime statistics, as reported by the Pakistan Bureau of Statistics, show that the overall burglary, robbery, and theft rates have curbed tremendously from 2012 till now.
While most of this can be attributed to improved implementation of law and order in the country, the fact that most home and offices have started installing extensive security systems also plays a major role in shaving these figures.
Security systems have evolved beyond what anyone thought possible a decade ago such as night vision IR CCTV cameras, motion sensors, beam detection systems, and so much more. Choosing one from these versatile types of alarm systems can be daunting at first, especially considering their initial investment and relatively increased electricity cost.
We asked expert home security and alarms installers at Kam Kaj for their professional opinion on which security system suits which office place, and they gave us a few tips on the topic, keeping in mind not only your security, but also minimizing your electricity bills!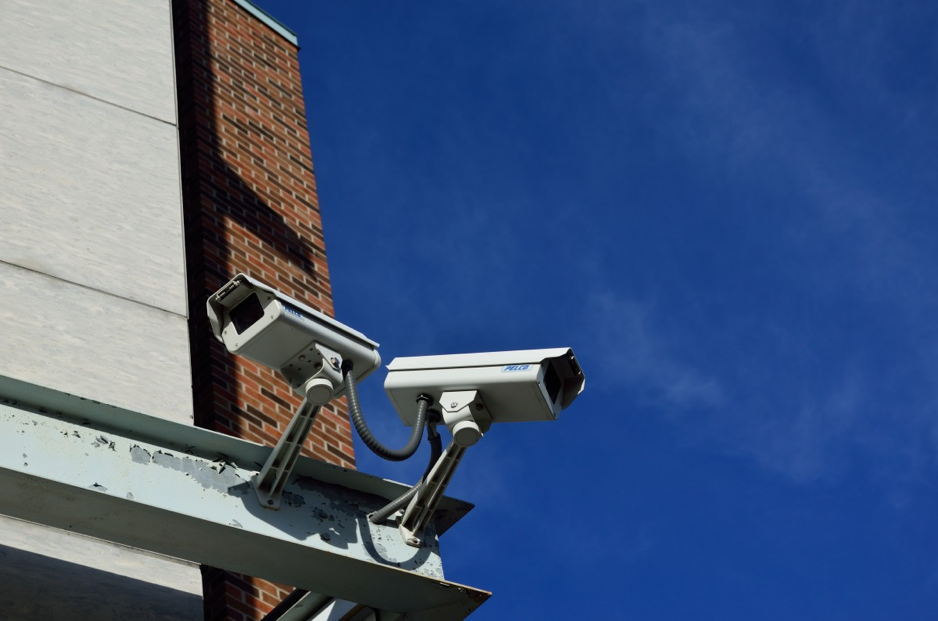 Image Source: https://pxhere.com/en/photo/661437
Identifying The Types Of Security Systems
The first step when looking for the right security system for office is to know what you want to protect and how.While most people in Pakistan simply want to keep an eye on their office's boundary, some go the extra mile and cover their working floors, canteens, rooftops, balconies, and even corridors! Before investing in any state-of-the art security system, you should survey your office properly.
You can also hire professional security system installers, such as the ones at Kam Kaj, to find out any vulnerabilities in your house and help you pick the best security system.
The Different Types Of Security Systems
There are several major types of security systems, some of which are explained below. You can either choose one of these systems or blend them with each other for a more secure office environment.
Magnetic Switches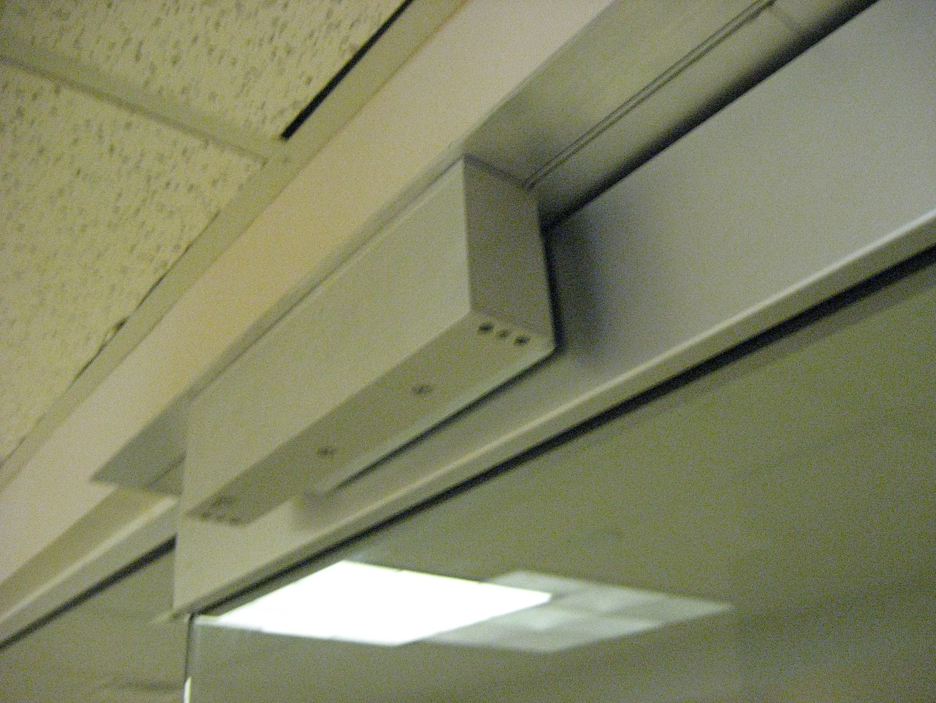 Image Source: https://commons.wikimedia.org/wiki/File:Magnetic_Lock.jpg
One of the most common and widespread lockable security systems in Pakistan is a magnetic switch. These switches are commonly used on doors and windows, and their function is simple – using a strong electrical magnet to keep said door or window closed. You can only open these locks with fingerprints, PIN codes, or RFID chip cards.
Magnetic switches also have a slightly less common variant where the door or window can open easily, but when the connection breaks an alarm gets triggered. These systems usually include a timer, allowing the user to input a PIN or fingerprint to prevent the alarm from going off.
Magnetic switches are easy to use, durable, and cost friendly, making them one of the most popular choice in the residential, commercial and public sector alike. There is also a prototype of this technology which includes a thin, transparent magnetic sheet that is pasted on the window's glass. If the sheet breaks or cracks from any point, alarms go off immediately.
Audio/Visual Sensors & CCTV Cameras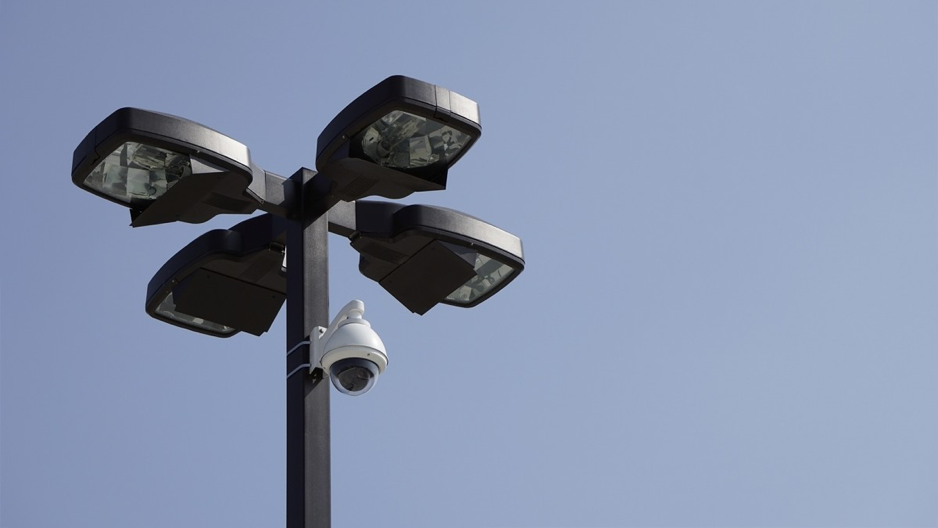 Image Source: https://pxhere.com/en/photo/1377758
By far the most common visual security appliance in Pakistan, as well as all over the world, are CCTV cameras. These cameras can be mounted on walls, ceilings, posts, and other places easily to give you a proper view of whichever part of the office you need to keep an eye on. While back in they day these cameras required someone to monitor their feed continuously, now there are numerous software that can automatically detect your and your employees' faces and set off an alarm if it detects a stranger in a certain part of the house.
You can also get CCTV cameras with night vision, allowing you to keep an eye on the goings on of your office at night.
While there are several 360 degrees CCTV cameras as well, you might need to invest in quite a few of them in order to cover your office completely. However, this can present a memory problem. You might not have a big enough hard drive to save all the recorded videos in high quality, or you might need to introduce an overlapping closed circuit, where the system overwrites the previous day or week's videos regularly.
CCTV cameras require some micromanagement on your part, but can prove extremely useful at the end of the day to deter any unwanted guests and keep your office safe.
Passive Infrared Motion Detectors (PIR Sensors)

Image Source: https://commons.wikimedia.org/wiki/File:Motion_detectors,_Fryšták_(1).jpg
These security appliances aren't as common as CCTV cameras or magnetic switches, but many offices find these extremely practical and affordable. These detectors rely on infrared radiation to determine changes in the environment and are usually turned on after hours.
The use of infrared radiation makes them extremely efficient in terms of detecting changes in ambient temperatures such as heat from a small animal or a car passing by.
These detectors are best placed outside,flat on the floor or mounted to a wall since infrared energy can't pass through glass. Unfortunately, these sensors can't tell the difference between family members, animals, or strangers.
Ultrasonic Detectors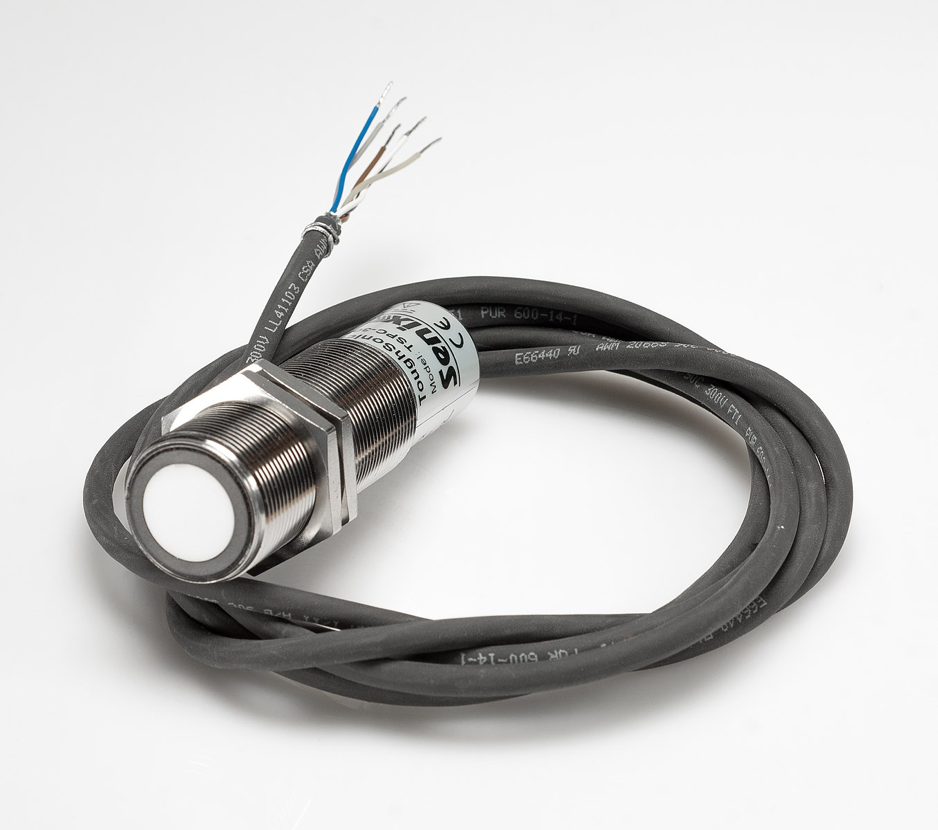 Image Source: https://commons.wikimedia.org/wiki/File:Senix_ToughSonic_14_Ultrasonic_Sensor.jpg
Ultrasonic detectors are commonly used in bank-vaults or server rooms due to their extreme intolerance to activity. These sensors are also common in museums or government spaces where entry after a certain time period is strictly prohibited.
These detectors use inaudible, high-frequency sound waves (between 25 kHz and 75 kHz) in order to detect movement. These frequencies bounce off walls, ceiling, floor, and even the furniture. If there is any sudden change in the environment and sensors detect a change in the frequency, the alarm gets triggered immediately.
Again, these sensors can not distinguish between strangers, animals, or friendlies, thus making it a formidable system, to say the least!
Microwave Detectors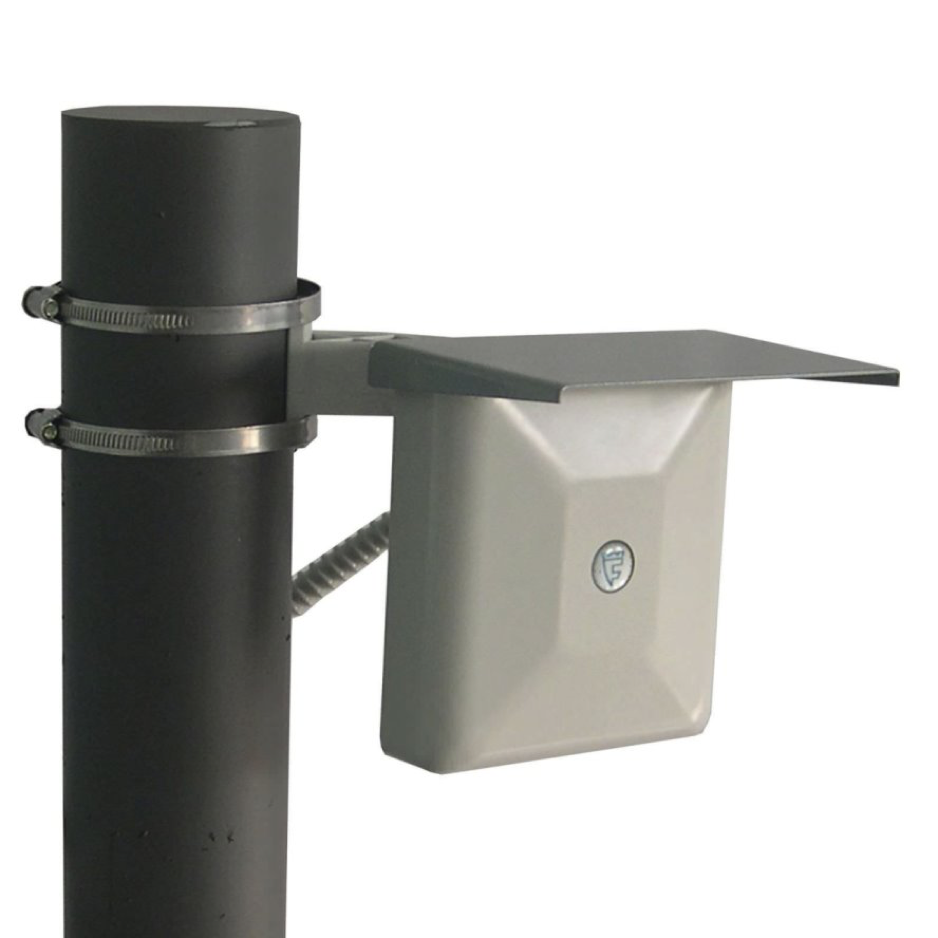 Image Source: https://commons.wikimedia.org/wiki/File:_intruder-detector-microwave-fm30 _Sensor.jpg
Microwave detectors are similar to ultrasonic detectors in their function, except, instead of using high frequency sound waves, these detectors use radio waves. Microwave frequencies are completely unhindered by walls and can therefore cover a much larger area.
However, they suffer the same disadvantage as ultrasonic detectors, making them a good idea only for places where there isn't much natural movement like plazas, banks, etc., at night.
Photoelectric Beams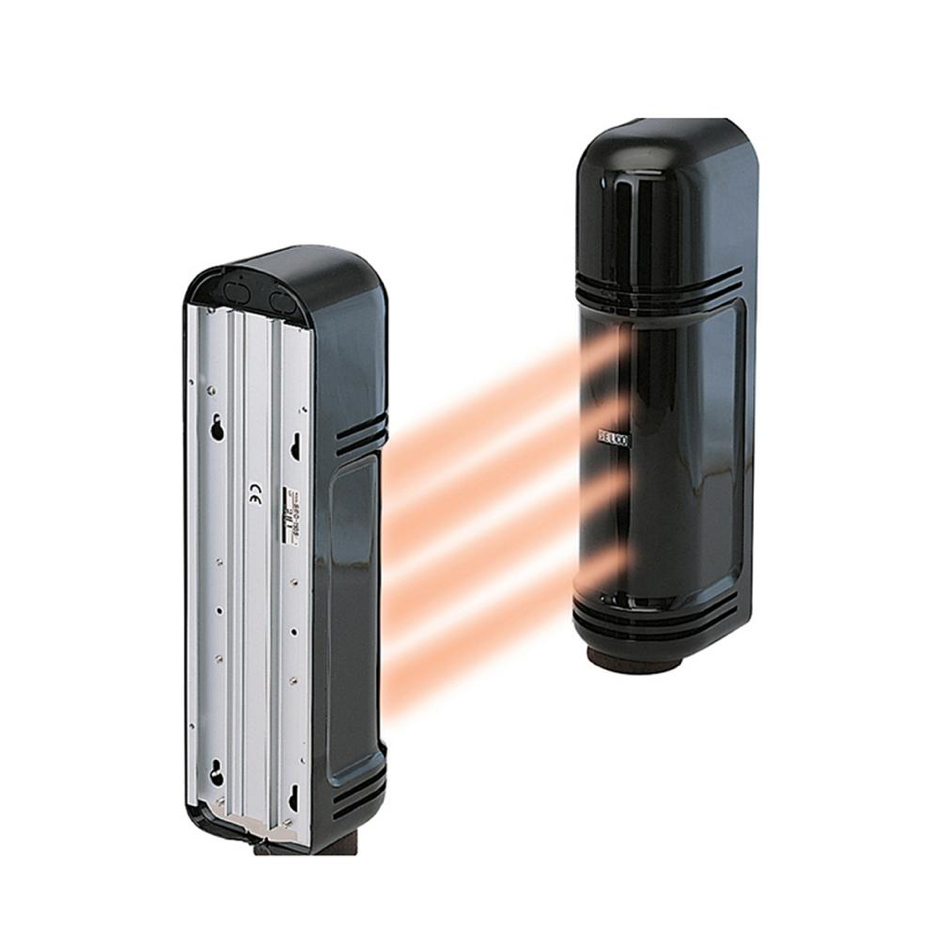 Image Source: https://commons.wikimedia.org/wiki/File:photo_beam94282.jpg
Photoelectric security systems also use infrared energy to their advantage in order to detect the presence of an intruder, but instead of a passive motion field, these systems use beams. These beams are usually stacked on top of one another – the more the better – and go off if anyone disrupts the beam.
There are two components of these beams – one that emits the beam and another that senses its seamless flow. You might have seen these systems frequently used in movies and games, only these beams aren't visible to the naked eye as shown.
These systems need to be installed with extreme care and by a professional, so as not to be in a place where it gets damaged. For guaranteed quality home security systems installation, we recommend you hire professionals from Kam Kaj and get your systems installed the right way!
Select The Type Of System Best Suited For Your Needs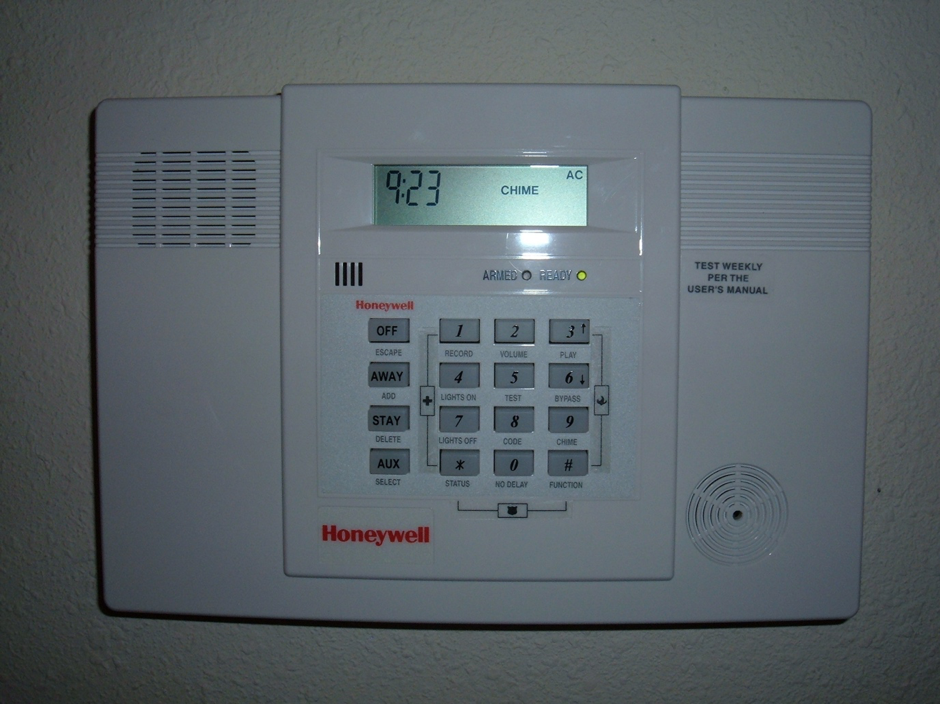 Image Source: https://commons.wikimedia.org/wiki/File:Honeywell_home_alarm.JPG
You can choose any one of the above systems or choose to employ a hybrid system, where you mix two or more systems together for a more secure office. One of the more common combinations of security systems in Pakistan is a mix of CCTV cameras and magnetic switches with a fingerprint, PIN code, voice recognition, or RFID card for entry.
If you're cost-conscious, the idea of these security systems might seem wallet-heavy to you, which is true in most cases. Normal CCTV cameras usually take from 100-200 mA at 12 volts, while night vision CCTV cameras with sound can go as high as 500 mA on full IR power!
To tackle that, you can invest in solar powered CCTV cameras which can save you thousands in electricity bills in the long run, along with giving you the peace of mind you want.
If your office is in a flat and at the second floor or above, you only need to install CCTV cameras at your door along with a magnetic door lock, while if you live on the first or ground floor, we recommend you install cameras on your balconies as well as on doors.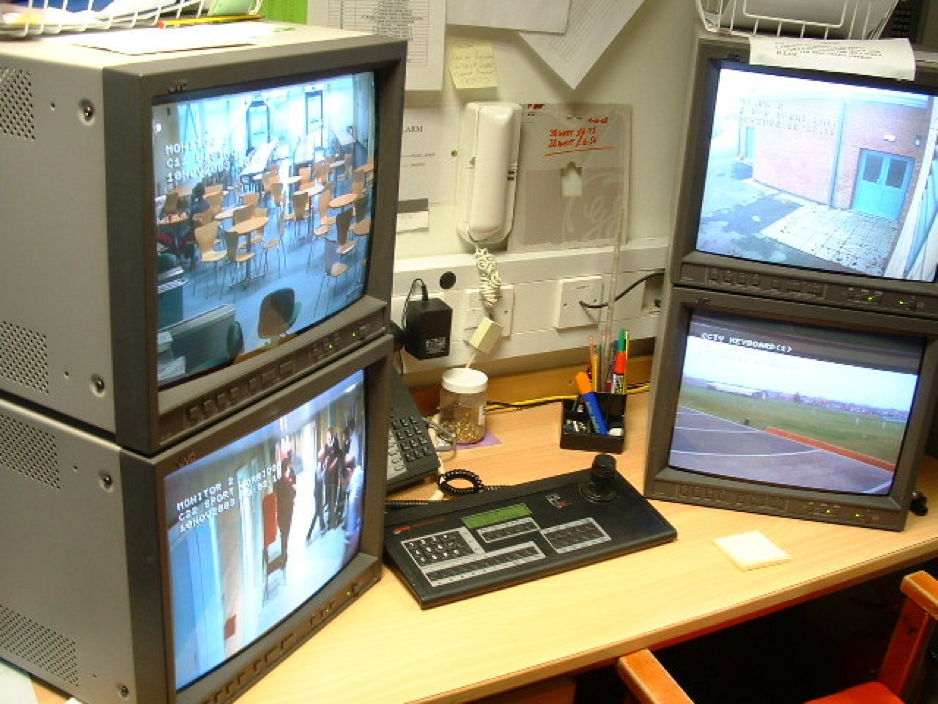 Image Source: https://www.geograph.org.uk/photo/83392
On the other hand, if your office is in a bungalow or mansion, a combination of CCTV, magnetic locks, and other security systems might be best suited for your safety and security needs.
Hire Professionals Mount Your System
If you are still undecided on what type of security system is for you, you should hire professionals for their expert opinion. Although selecting installing your selected security system might seem easy and simple, there are numerous intricacies involved in installing any system. Even the slightest mistakes can not only cost you thousands on rupees but also risk your safety!
To get expert help and guaranteed solutions to your problems, we recommend you hire professionals only from Kam Kaj. All the security and alarm system installers listed in our database are vetted beforehand so to give you the most trustworthy and expert installers for a pleasant installation and upgradation experience.
So, don't risk your safety – hire professionals from Kam Kaj!