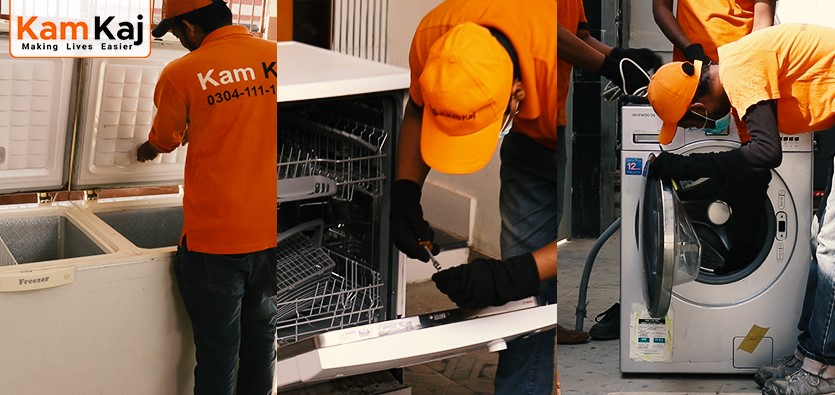 Sick of dealing with appliance troubles? Let us handle it for you because we understand that Household appliances play a major role in your overall comfort, From piles of dirty dishes to a freezer full of melting ice, appliance problems can bring an onslaught of issues.

Home Appliance Repair and Maintenance Services:
Our home appliance service provides repair, maintenance, and installation services for a wide range of household appliances such as
• refrigerator non-frost & de-frost repair & service,
• microwave oven repair & service,
• dishwashers repairing & service,
• manual or automatic washing machine repair service.
Also, we specialize in working on both top load and front load,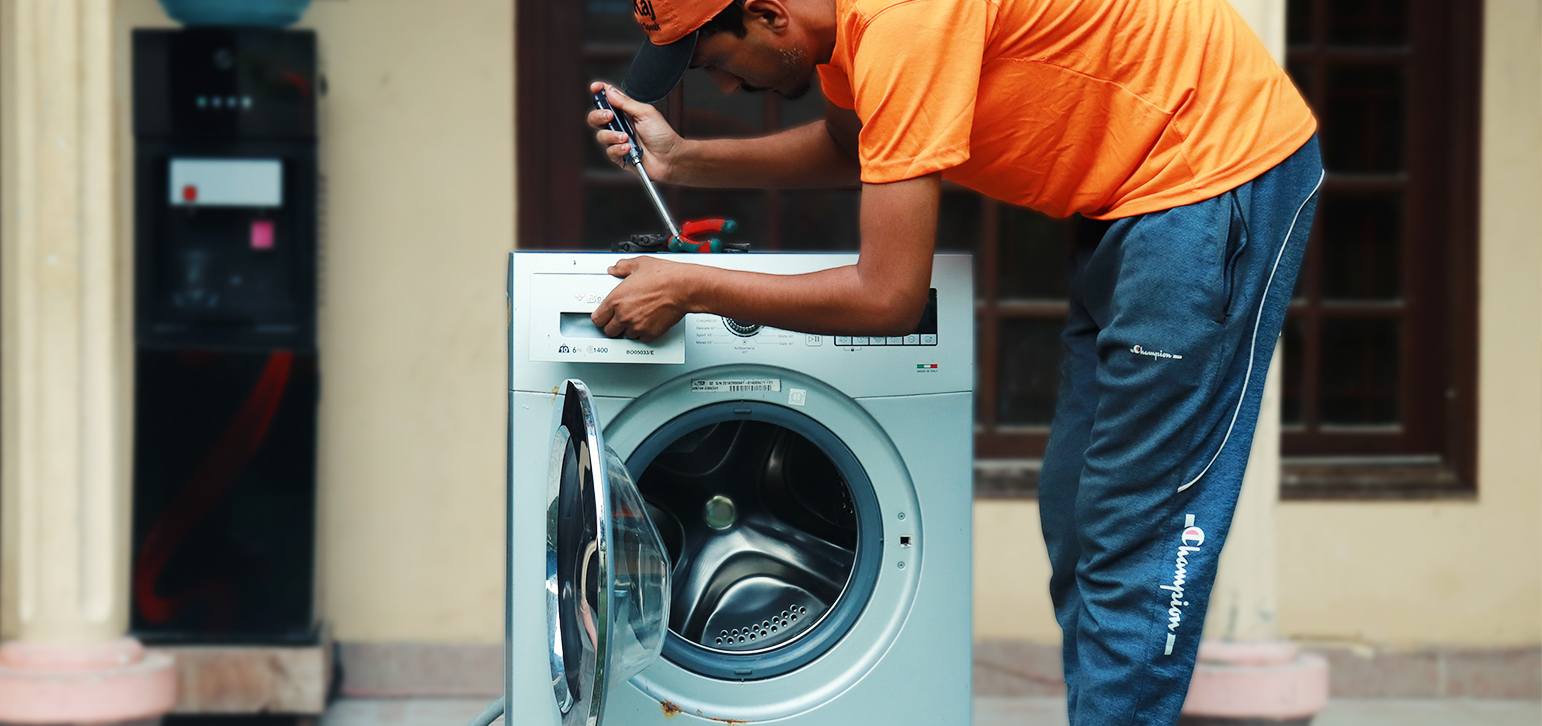 Our best services ensure that appliances continue to run smoothly and efficiently,
Why choose kam Kaj for Home appliance repair service?
Kam Kaj has an expert and experienced team and we do not work with 3rd party vendors we provide quality services to our customers, we are an authorized partner of all top brands and our technicians have more than 7 years of experience in repairing home appliances.
1- Professional & Experienced Staff
Kam Kaj employs technicians who are highly experienced in handling different types of appliances and are equipped with the latest tools and techniques to fix any issues that might arise.
2- Genuine Parts/ material
We believe in using only the best, that's why all of our repairs and installations are done with genuine parts and materials.
3- Up-Front Pricing
Budget-friendly and fair, our up-front pricing ensures you get the best value for your money
4- Flexible appointment timings
Convenience is at your Fingertips, our flexible appointment timings make it easy to schedule a visit.
5- State of the art equipment
our state-of-the-art equipment guarantees the best performance.
6- Professional Tracking through the App
our professional tracking app allows you to easily monitor progress and stay informed to ensure customer security.

We provide services for both residential and commercial customers, and our services are available only one call away.
We have all your home appliance repair needs at home, including:
• Kitchen appliance repair and maintenance service
• Laundry machine repair and maintenance service
• Home appliance parts


From warm refrigerators to clogged dryer vents, we take care of it all. Most importantly, we understand that there is no convenient time for your appliances to break down or perform poorly. That is why our team of expert home appliance repair technicians is standing by to provide the exceptional quality of service you deserve.
Don't wait, call us now for prompt appliance repair:
Are your appliances on the fritz? Don't let a broken refrigerator or malfunctioning home appliances ruin your day. Reach out to us today for fast and reliable home appliance repairs.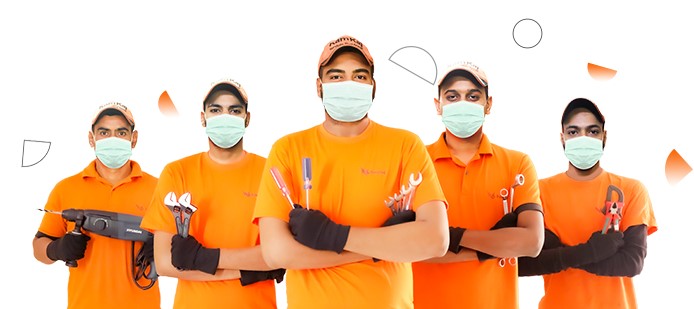 Relevant questions:
Q: What can I expect from you when you service my home appliance repair needs?
A: When you hire us here at Kam Kaj Appliance Repairs, you can expect guaranteed high-quality service at a reasonable rate. Our experts will thoroughly diagnose your faulty appliance to determine the cause of the breakdown. Then, we will provide you with the most cost-effective solutions possible to get it running perfectly again, usually on our first visit!
Q: Why do I trust my home appliance repair needs to your professionals?
A: For all your home appliance repair concerns, we are your best choice! we are committed to providing you with same-day appliance repairs that are second to none. Whether it is your refrigerator, freezer, dishwasher, or cooking equipment, we got it covered! In addition, our experts are up-to-date with technical standards and safety enthusiasts.
Q: Can you show me how you work when I book your home appliance repair service?
A: Our extensive industry expertise in repairing all home appliances puts us in the optimal position to help you with whatever you need. When you need to replace a part or repair your home appliances, work with the finest in the business. Call a qualified expert who will gladly assist you, and that is us!