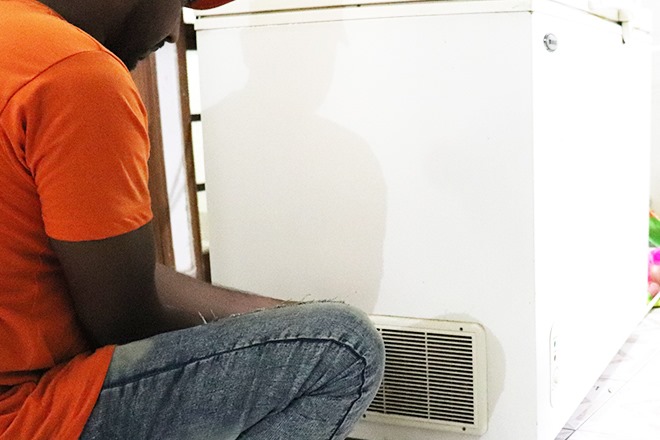 Deep freezers are of a great help for us, be it at home or for commercial use. We can store food in it for months. However, if the deep freezer becomes faulty, all of the stored food will be at a risk to go rotten in no time. It is beneficial to get it fixed as soon as possible. For that, Kam Kaj has hired experienced professionals who provide deep freezer repair services and you can avail these services by just giving us a quick call or fill an easy form.
Five Common Problems of a Deep Freezer
You may sometimes hear weird noises from your freezer, which is most likely a sign of defective evaporator fan. Secondly, frost building up in deep freezers is also a very common problem. However, where the frost forms in the freezer and if it is a light or heavy frost, depends on various issues. For instance, frost forming at the back of deep freezer section, where the evaporator coil is located, points out flawed defrosts.

Moreover, if your deep freezer's temperature is too warm, it indicates an issue with the defrost thermostat. The optimum temperature of a deep freezer is 0 F to 5 F. Also, it is recommended to keep the freezer 80% full but not too much that it hinders air circulation. Furthermore, you may also face deep freezer leakage, which is a major sign of frozen defrost drain. The fifth common problem of a deep freezer is that it won't just work. In such a case, the electronic controls need to be replaced most likely.
Kam Kaj provides a vast variety of services to its customers and tries its fullest to be the helping hand. Our skilled professionals provide consultation by coming to your premises for minimum fee charges. For now, Kam Kaj is operational is Karachi and Lahore, however, we soon plan to spread our roots all over country. You can avail any of the services by Kam Kaj simply by calling us.