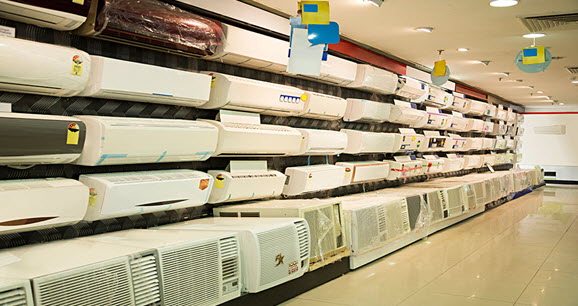 When it comes to cool and conditioning the air in your home, you want to get the most efficient, eco-friendly, and cost-effective air conditioner to make sure you and your loved ones live in comfort and breathe clean, quality air.

Inverter technology is becoming a go-to choice for homeowners today because of its better energy efficiency and reduced noise. But how do they work, and how are they different from more traditional, non-inverter air conditioners?

What Is An Inverter Air Conditioner?
The key difference between an inverter and a non-inverter air conditioner is that an inverter air conditioner can regulate the speed of its compressor motor. Once the room is cool, inverter air conditioners lower the speed of the motor to save the energy and refrigerant used to cool the air.

In contrast, non-inverter motors only run at full speed or stop. The motor runs at full speed but turns off once room temperature drops to the desired level. This twirled on-off process can make unnecessary noise and use more energy.

Both the systems excel in terms of performance and offer similar functions when it comes to cooling but they differ in the type of compressor motor they use. Let's take a look at the two and understand the technical difference between them.

Difference Between Inverter and Non-Inverter Air Conditioner Technology In Inverter and Non-Inverter AC

An inverter, in general, is a device to change the type of current from AC to DC or vice-versa. In terms of air conditioner units, an inverter is used to control the power supply frequency of the compressor motor to adjust the cooling/heating capacity of the unit. An inverter air conditioner contains a variable speed compressor that regulates the temperature to provide just the right amount of cooling and heating as needed.

A non-inverter air conditioner, on the contrary, has a fixed speed compressor that works on an "all or none" principle meaning it switches on and off when required.