As August comes to a close, cold weather is just around the corner, especially in cities like Lahore, Islamabad, and northern areas. Although the monsoon season brings rain – a blessing from the heavens – the water also brings about winged ants, garbage carried by water into pipes, seepage, and some other inconveniences along with it.

Photo Credits: Kam Kaj Photographer
It is usually a good idea to get your house or office space cleaned and sorted before the cold spell hits so that the problems don't remain wedged into the nooks and crannies till the summer.
Why, you ask? Why not get everything sorted after the winter season along with spring cleaning?
Well, the answer is simple; autumn brings about numerous problems such as falling leaves, insects and animals migrating or hibernating, and a sever dryness that leads to soar throats and such.
The major reason why it is important to get your space sorted is the hibernating/migrating insects and animals. They can settle around your house in rarely accessed places such as pipes, gutters, furniture, driveways, etc.
Kam Kaj has a number of home services in Lahore, Karachi, Islamabad and other major cities of Pakistan that can help you prepare for the change of seasons.
Consider the following things around your house before you transition from hot summer days to cool, dry autumn nights... or even freezing temperatures!
Clean Or Replace Your Gutters
Being in the service industry, we know for a fact that in cities like Lahore and Islamabad, plumbing becomes a real issue the moment even the first cold day rolls in. As water starts to get cold, pipes shrink and can lead to loose joints or improper fitting of faucets, which could lead to leaking water and waste of resources.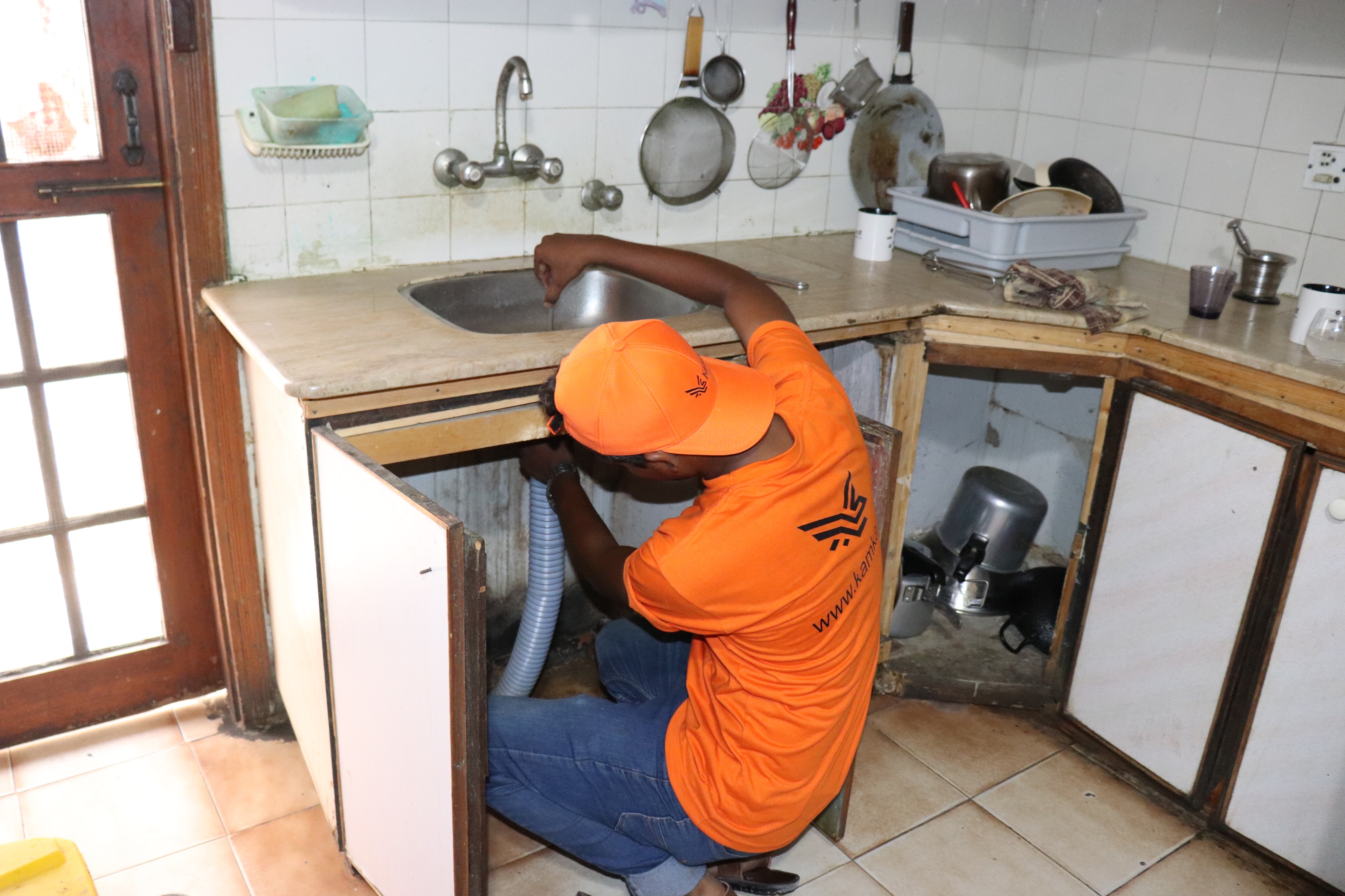 Photo Credits: Kam Kaj Photographer
And once freezing weather sets in, expert plumbers in Lahore and Islamabad become an absolute necessity, if not a need. This is because water in gutters, if not cleaned out or continuously running, freezes – a problem that only gets aggravated by collection of garbage or alien bodies in the gutter line, be it kitchen plumbing or bathroom plumbing in Lahore and Islamabad. If they're clogged, you can end up with a flooded interior and damaged exterior. So clean them yourself or with the help of expert plumbers in Lahore and Islamabad. Some pipes might also need replacement should the need arise!
Check For Gas Leaks
Gas leakages during the winter is one of the leading cause of suffocation and at times explosions in residences – something that is, again, because of the pipes shrinking due to the cold. Most of the times, a quick remedy to that is weather-sealing tape on joints, but at times, the gas leaks can be severe and from numerous points throughout the gas plumbing.

Photo Credits: Kam Kaj Photographer

One sure-fire way of checking suspected gas-leak areas is to soak the area in soapy water. The soap starts to form bubbles when gas passes through, indicating leakage.
We recommend you hire professional gas plumbers in Lahore, Karachi, Islamabad, and other major cities of Karachi from Kam Kaj today to get this problem solved; either by getting new pipes installed or insulated the right way. Don't play with your life – hire professional plumbers in Lahore!
Bring In Outdoor Furniture
Outdoor furniture – the pinnacle of any house's décor and status symbol – be it a flat or a house, be it a plant or a cement structure. While it's fine if left outside in Karachi, the same can not be said for Lahore or Islamabad, where the cold and dry nights have a way of seeping through the hardest of structures to ruin their shape, form, paint, and integrity.
We recommend you hire professional cleaners and movers in Lahore who have an acute sense of interior and exterior design to clean your space up and move your outdoor furniture in an artistic and aesthetically pleasing manner.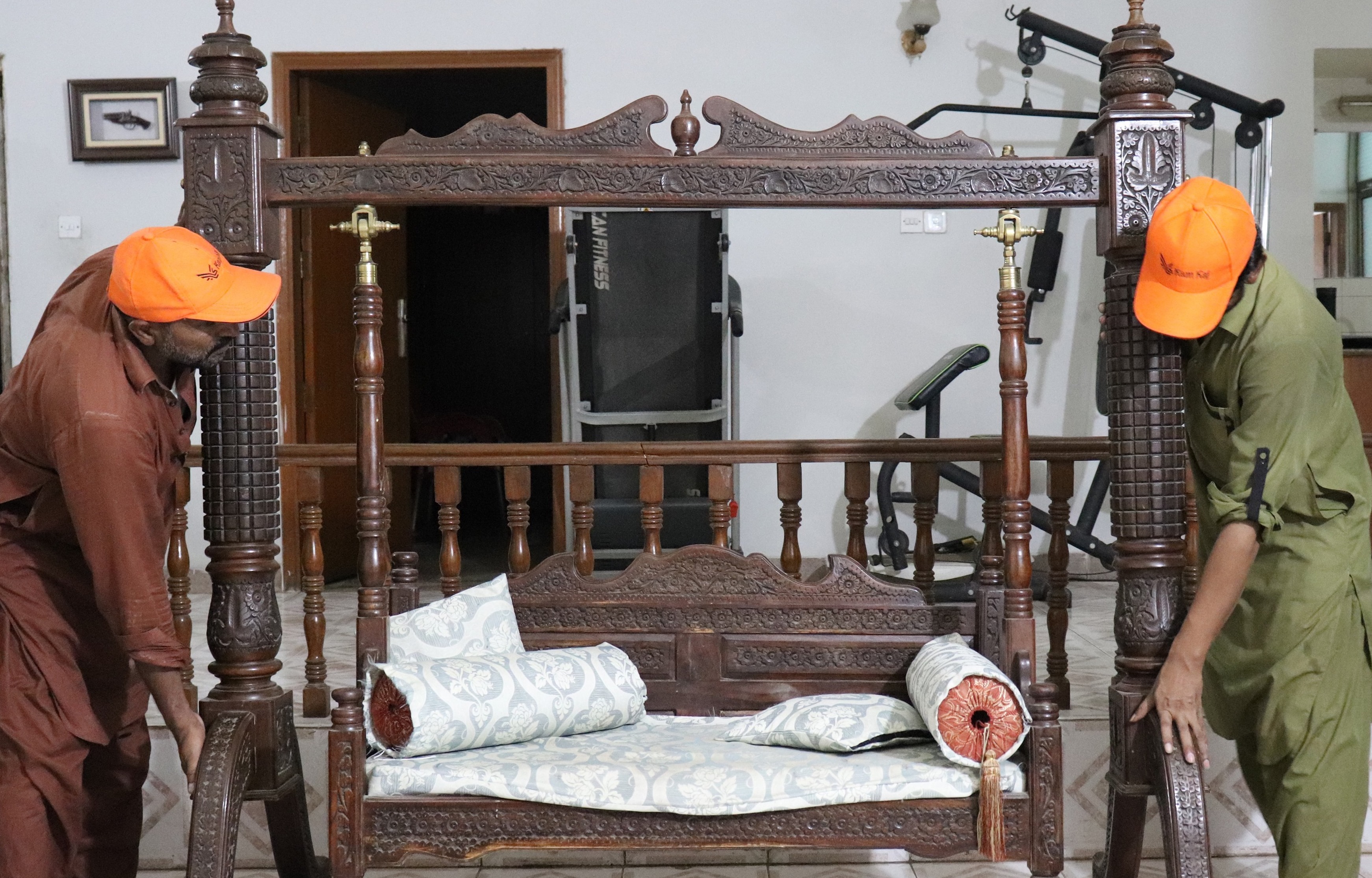 Photo Credits: Saad Mansoor Khan
This is a great way to get more and more summer seasons out of them. However, should you forget and if you're reading this in the middle of winter, fret not. Kam Kaj gives your cost-effective and guaranteed masons, carpenters, plumbers, and all other home improvement service providers.
Fix Cracks In Your Driveway
Yes, this seems tedious and might probably seem useless – one of those things where you're thinking, "eh, it'll be fine" but we are here to tell you that it could very easily be not fine!
Monsoon water has a way of finding its way into the slightest cracks it can find, and before the winter rains or even snowfall begins, it's best you get these fixed. This is because water in cracks, when freezes and expands, can make the crack bigger.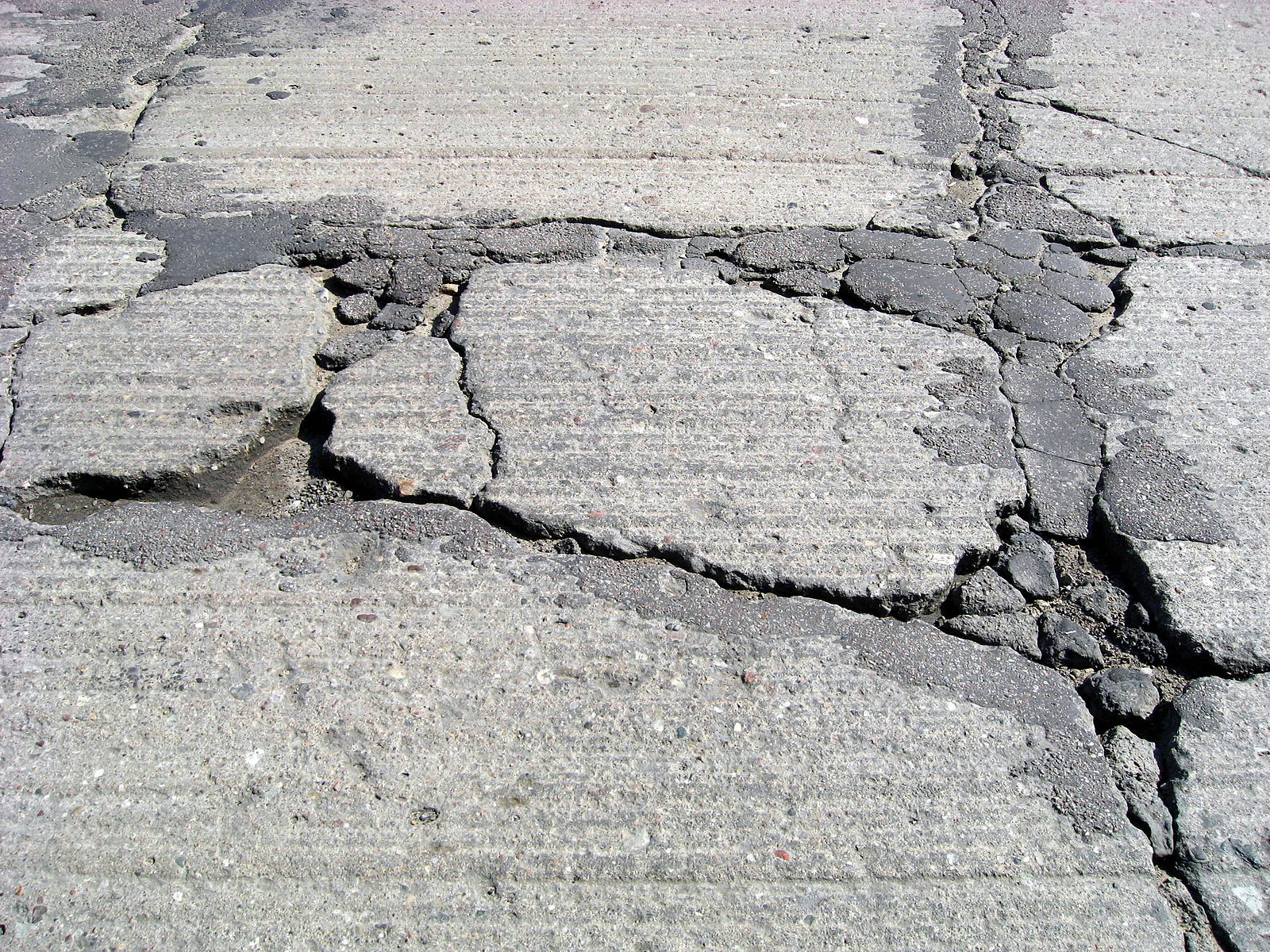 Image Source: https://commons.wikimedia.org/wiki/File:Popękana_nawierzchnia_drogi_(ubt).JPG
As more and more cracks develop and start housing cold water or ice, they can lead to concrete, pavement, or tiles crumbling. Everybody prefers their driveway, walls, and roofs without giant potholes leading to seepage and potentially decreasing your space's integrity. We recommend using a concrete sealer to fill those cracks up before autumn and reduce this risk.
Fumigate Your House
As mentioned above, the winged ants, termites, bats, worms, and other critters and animals migrate or find places to hibernate during the winter. This can be your basement's dark, hidden corners, under your driveway's tiles, above the false ceiling, or any other nooks and crannies around.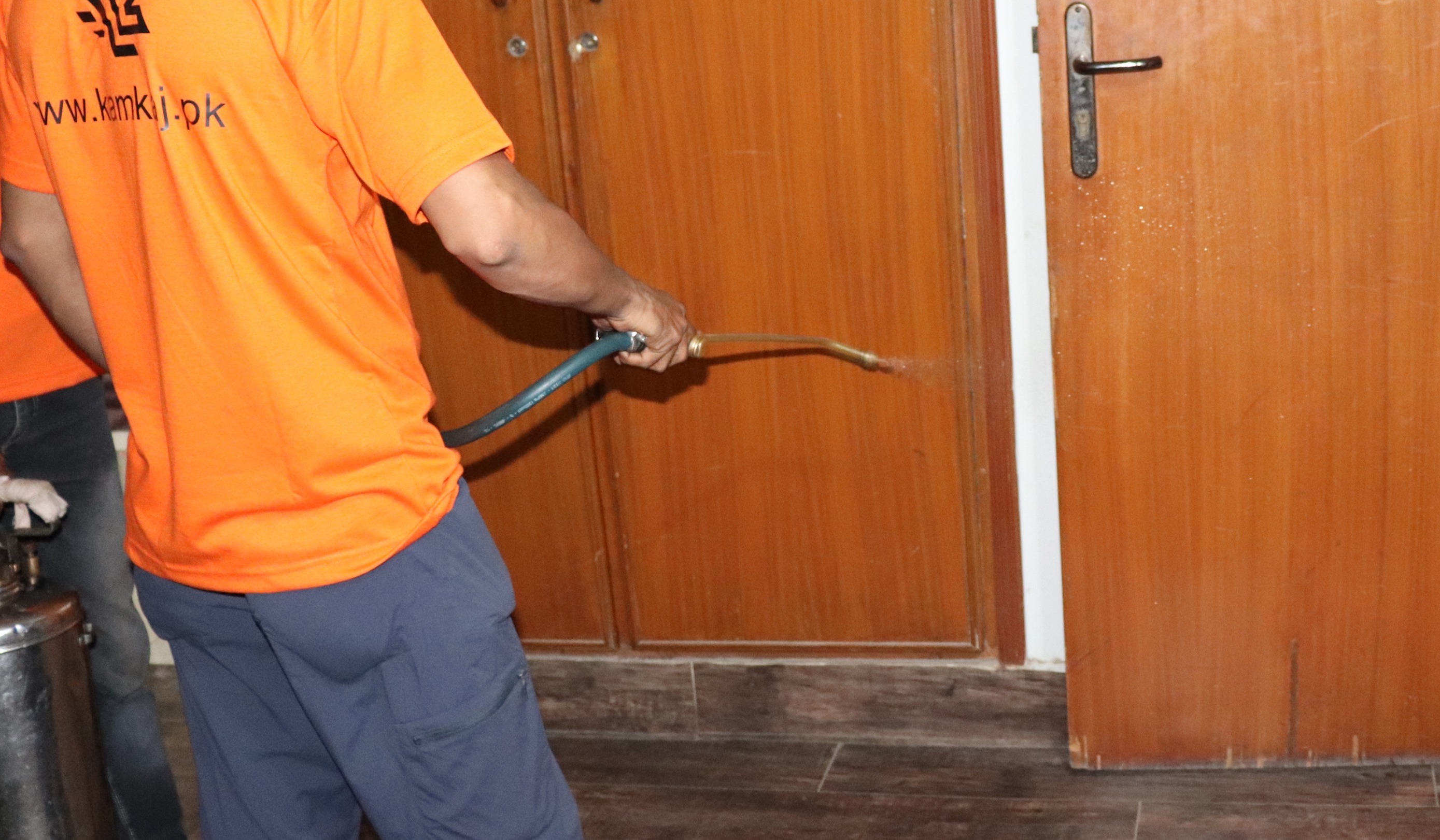 Photo Credits: Kam Kaj Photographer
We recommend getting rid of these pests before they get comfortable and lay eggs, or even begin to mark their territory. One very common critter that afflicts people in Lahore, Karachi, Islamabad, Rawalpindi, and all other cities alike is a cockroach, while people in Karachi can be susceptible to beg bugs, and those in Lahore and Islamabad to mosquitos and flies.
Kam Kaj offers the most cost-effective home and office fumigators near you, guaranteeing eradication of any and all pests, be it small such as ants, termites, and bed bugs, to large mammals such as bats, rats, etc.
Fertilize & Fumigate Your Lawn
Starting from autumn all throughout winter, the green around your house has a way of wilting and at times, dying. One sure-fire way you can keep your lawn looking great throughout the season and lead towards a beautiful spring and vibrant summer, you need to prep it thoroughly for the fall and winter.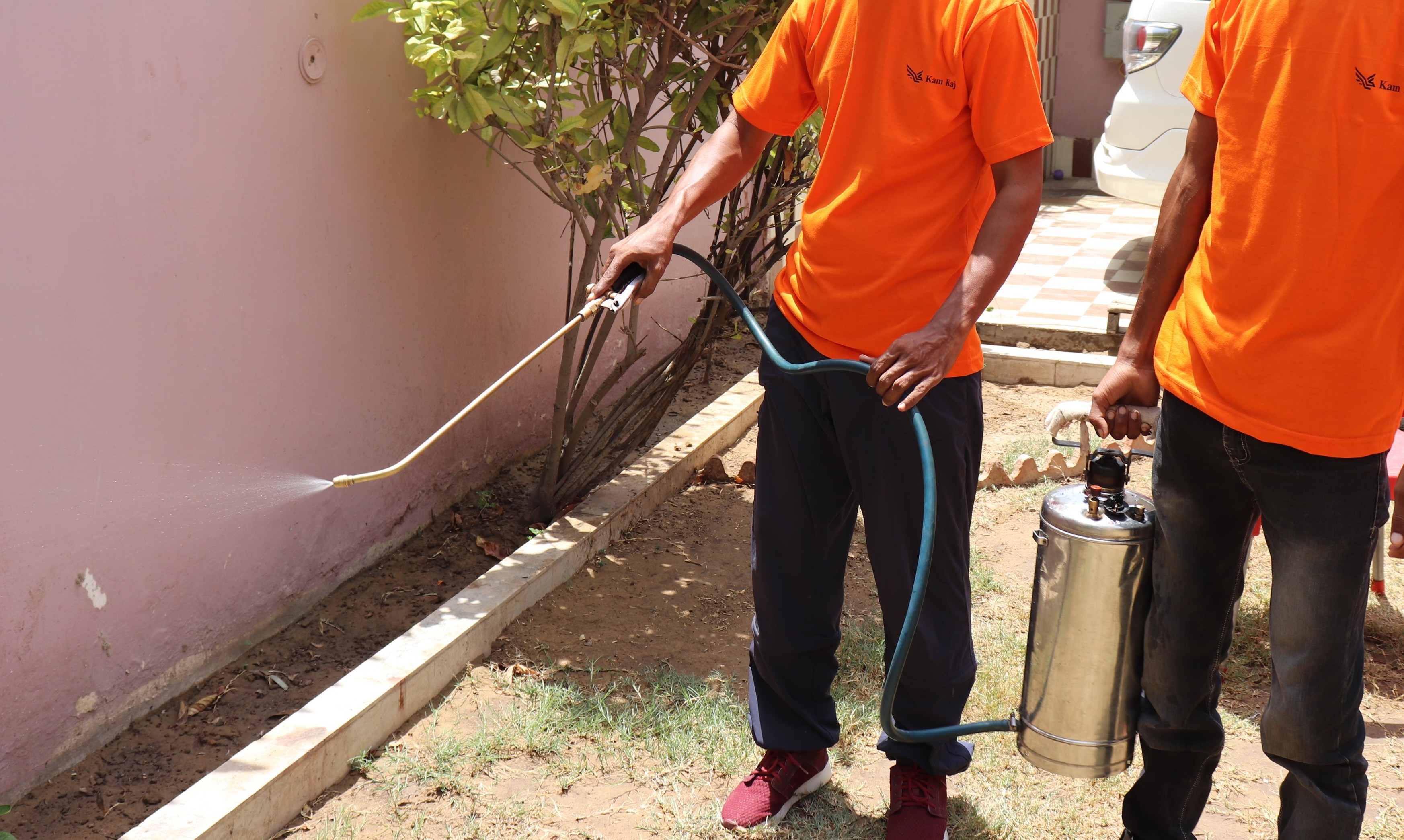 Photo Credits: Kam Kaj Photographer
Roots remain active throughout the winter season, even when grass or trees aren't growing. We recommend applying sufficient fertilizer all over your lawn to avoid winter damage. Doing so will help your lawn's soil absorb the necessary minerals and extracts for the upcoming month to turn green faster in the spring.
The same principle of tightening the noose around pests applies in the garden as well, so get your lawn fumigated in Lahore, Islamabad, and Rawalpindi thoroughly, or they could eat out the necessary root structure of your plants!
Test Winter Equipment
Whether it's a heater, geyser, or simply your roof's heat shield, they need to get checked thoroughly to ensure heat does not flow out of your house. This can lead to wasted energy and in turn, increased utility bills.
We recommend you hire our professional heater repairers in Lahore, Islamabad, and Rawalpindi to check your units for any flaws, be it electric heaters or gas heater repairs in Lahore or heater repairers and installers in Islamabad.
The same goes for geyser installers and repairers in the cities to give you easy access to warm water whenever you feel like taking a bath!
Winter equipment isn't just limited to geysers and heaters, though, but also to clothing and event management. Winters usually welcome wedding ceremonies, travel, and a drastic increase in the night-life of Pakistan – events that require extensive planning and, of course, a luxurious car to go along with it.
These cars need to be comfortable, clean, and stylish at the same time, all while being a cost-effective solution. The same applies to clothing – requiring expert tailors to sew your suit under tight deadlines. Each stitch needs to be put together with you in mind.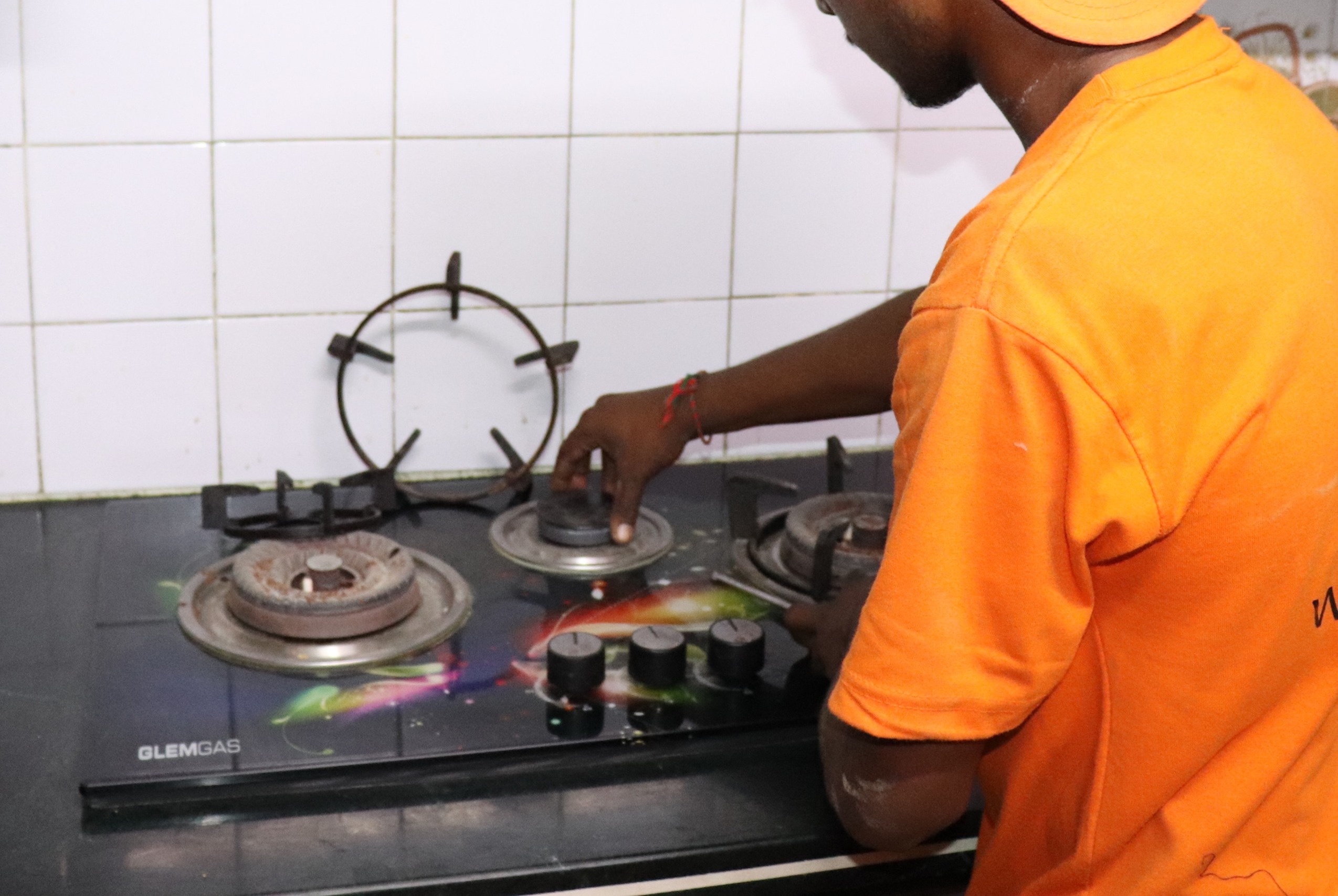 Photo Credits: Saad Mansoor Khan
Kam Kaj For All Your Home Improvement Needs
Kam Kaj puts together all these requisites and more on one extensive website, giving you access to a wide range of home improvement services in Lahore, Karachi, Islamabad, Rawalpindi, and other major cities of Pakistan.
So give us a quick
call
to hire professionals that meet your timetable and are ready to serve your needs regardless of the hour!