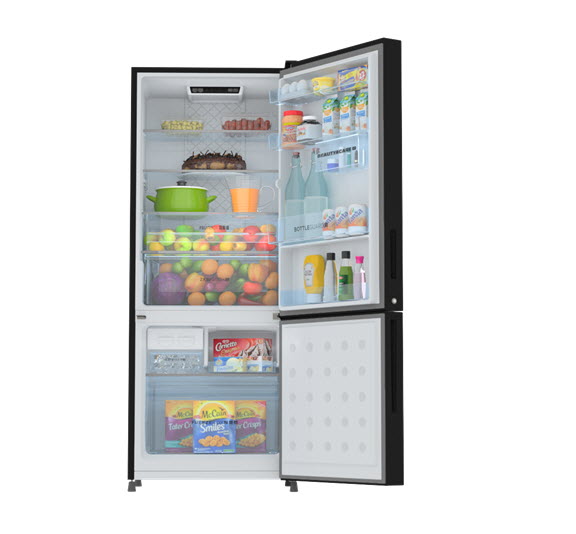 So it's just around the corner – you're counting down the days, you're torn between both panic and excitement… it's the dreaded Eid meat fest!

We can help to get your fridge prepped and ready to be filled with your favorite Eid dishes. Here are some handy tips to keep it clean, keep it cold, and where to store your foods ready for a cracking Eid BBQ!

Keep It Cold
Obvious but important, your fridge needs to be kept at the right temperature in order to continue its work. Experts suggest your fridge should be set between 1°C and 4°C so your food is maintained at 5°C or lower. This will prevent the growth of bacteria which makes food spoil and ensure that your meat is on top form!

Keep It Clean
Is your fridge crying out for a bit of TLC? A regular clean will keep it in perfect shape and prevent strong odors and spillages from affecting your foods. Your fridge should be given a spring clean every 3-4 months, whilst also avoiding spillages and regularly wiping down shelves. Adding a deodorizer is also a great way to eliminate odors and keep your fridge fresh and clean.

Keep It Spacious
To fridge or not to fridge? Make some much-needed room by removing foods that don't actually need to be there and replacing them with your favorite Eid treats! Foods such as sauce and pickles can be stored in a cool, dry place, rather than taking up room in your fridge. You can even keep your drinks cold by putting them in coolers or in a bucket of water or ice until they are ready to be served! This will save you bundles of room for your favorite festive treats.
Keep It Out
There are certain foods that should never be kept in your fridge to prevent the risk of bacteria and disease from spreading. Onions, tomatoes, bread, nuts, and honey are among the foods that when refrigerated can lose flavor, grow mold and produce bacteria. Keep an eye out for which foods are best kept out and keep that space clear.

Keep It Organised
Unpacking shopping is a chore in itself without having to work out where everything is meant to go! Here's how to organize your fridge from top to bottom to ensure you get the most out of your food:

Up Top – The upper shelves have the most consistent temperature in your fridge so here should remain the foods that do not need to be cooked. This can be leftovers, deli meats, yogurts, or cheese.

Down Below – The bottom shelves are the coldest part and therefore the ideal place to store your raw meat, eggs, seafood, and dairy products that need to be kept cool.
Draws – Fridge draws are designed to hold produce at specific humidities, so they are the ideal place to store fruits and veggies. This is also a good place to store herbs, as they can't get frozen to the back of the fridge.
Door – The door is the warmest part of the fridge. Here you can store foods that have natural preservatives such as condiments, jams, and juice.

Remember a fridge is for life, not just for Eid! Follow these helpful tips all year round to keep your fridge in top chilling condition.