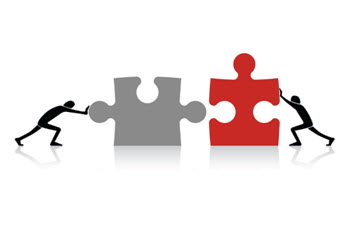 How many times have you faced the problem of daily household items break down and the worst part is that it creates the chaos over the whole household? Since it is a basic necessity everyone in the house needs it at some point or another. Let it be AC, fan, refrigerator, or a sink tap. For each of the problems, you will have to deal with the different service providers.
Even if you get lucky enough to get someone to fix it for you, do you think they will do a trustworthy job? Let's just assume that you got lucky once again then there is no way that the price they quote will match your budget and on top of all that you have to tolerate their bossy attitude, even though you are paying them to do the job. But fret no more because Kam Kaj has got you covered.
Kam Kaj is the platform of your dreams. You may ask how? Well, Kam Kaj provides all the services under one roof. With our trusted, in-house trained technicians that you can only wish and hope for.
Air conditioner no longer cooling? Need to attach a ceiling fan? Want to fix the broken wardrobe? Or is it that time when your hair needs a legit trimming? Kam Kaj has in-house experts for every department you can think of and so much more.
You no longer have to look for a separate individual to have your requirements fulfilled instead have a Kam Kaj on your speed dial and all your needs are taken care of without any hassle.
What Are The Benefits Of Connecting With Kam Kaj?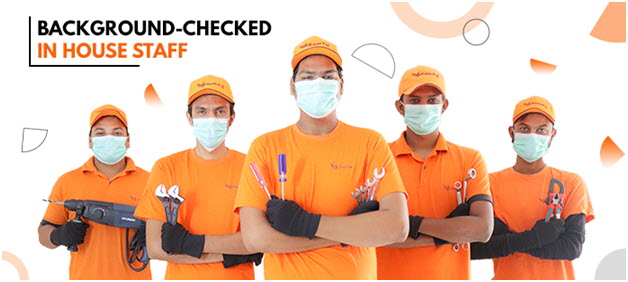 Safety And Security
If recent events have taught us anything is that you can never be careful enough when it comes to your safety and security. Kam Kaj workers are hired after a thorough background check, so, you are not just letting anybody inside your house. Our organization prides itself to take full responsibility for any expert or technician sent to your household.

All of our staff are well-trained regarding how to deal with customers to satisfaction. Even After everything, if you may feel unsatisfied or want to bring anything to Kam Kaj'sattention then our customer service is available to hear out your complaints or any other problem you might have faced in the very unlikely event.
Unhappy Homeowners
Statistics show that over 55 percent of homeowners are unhappy with their home technology and that is a staggering statistic. If homeowners associate with the right team the result will immediately change. Connecting with the right company is a simple ingredient to a home technology system that achieves a good experience.
Satisfaction
No amount can resembles the sheer satisfaction to get the things fixed perfectly right in front of your eyes and have a pleasure to use it once again. Our company is proud owns this kind of satisfaction. Because to us your contentment and happiness means everything.