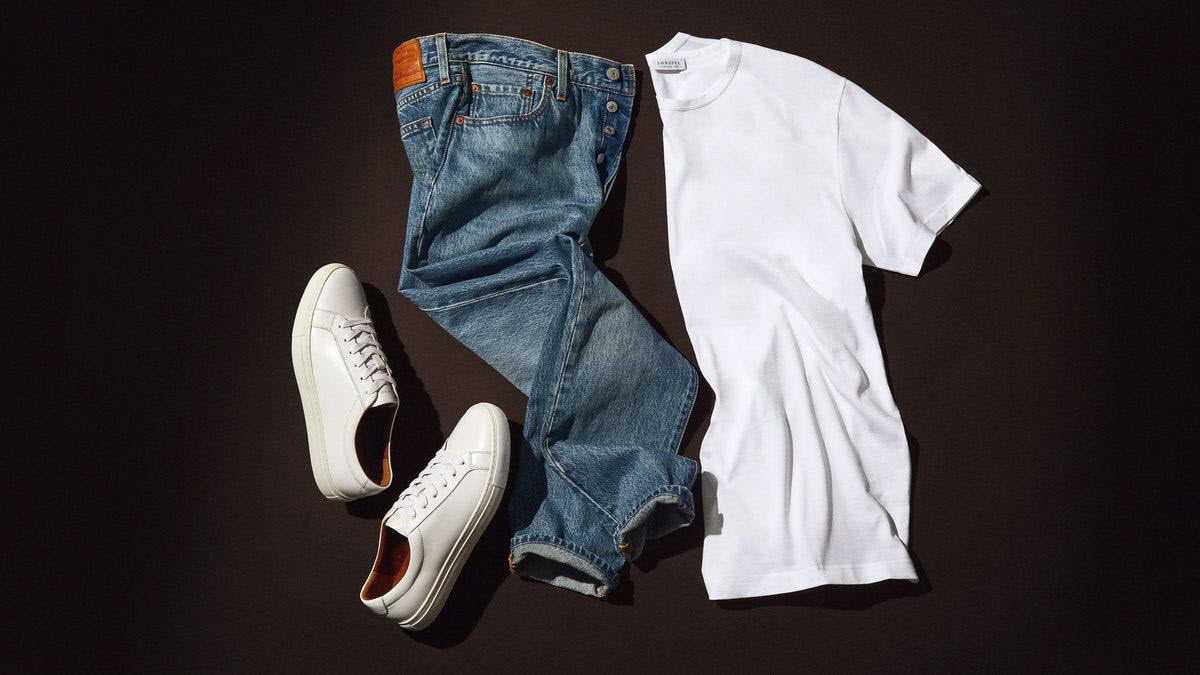 As we all know, the year 2020 was full of surprises, but it does not mean that you should look basic with the face mask on; here are few tips that can help you to create the perfect versatile essential fall wardrobe. These features will tell you how to keep your wardrobe stylish yet minimalistic.
There are few updates that every guy needs in their closet, not the specific pieces but rather the silhouette, and don't be afraid to add your flavor to it. A few ignored things matter the most is what you are wearing inside such as, your vests, socks, or boxer briefs. These are the general realm of the pieces that you can make many different outfits, so let's get started.
Face Masks
Gone are the days when charcoal face masks were the most in radar thing, but. First and foremost, it's 2020. So, we need to wear face masks that cover your mouth and nose. Why do we need these face masks, and why are they essential? Well, if you are going out in any public places, you're not going to be able to avoid having to wear a face mask. If you are not into typical surgical masks, there are some fantastic washable masks with eccentric designs, and they fit great and breathable.
Coats And Jackets
Moving on to the actual fashion, though, a coat is something you want in your fall wardrobe, a longer coat that is lighter weight something similar to a trench coat. But it is all about personal style preferences. If you like pattern or earth tones, then this isprobably where you want to go. But go for a lighter jacket that is easily added up top and doesn't add too much warmth because fall days, as you know, can be warmer or cooler. Shirt jackets are technically a lightweight shorter jacket, but they have their category because they're just ultra pop and look amazing and ultra-versatile.
Flannel Shirts
We've got a flannel shirt. When it comes to the flannel shirt, you see all the different colors, but if you combine them with some solid colors, you are pretty much good to go. Flannels this season are another essential you can pair it with denim jeans. You can go for something distressed, something that's washed out darker denim, something that's a looser fit something, and it's just great for the fall.
TurtleNecks
Here's some flexibility there for you guys and especially for those of you that want to rock turtlenecks. But if you feel like either your neck's not long enough, or they never quite look right on you, then you should go for the zipper ones. So, they are a great alternative. Layer the piece with the lighter hoodie up top and that you just don't sweat too much because it might just not be that cold yet.
Sweater Weather
Get a lovely terry cloth fabric, so it feels like a towel a little bit with whatever pattern or color you think that's going to look good at you and pop of with nicely earth tone color combination.
Sweatshirts
Sweatshirts are a bit more on the sporty side but incredibly versatile and just a great piece to have in your wardrobe with the hood or without moving on to sweaters. Try something with a looser knit, and they're kind of like the classy brother of a sweatshirt. Have something like oatmeal color with dark gray or black specks, an excellent double color detail that's not a double fabric.
Sneakers
You can never go wrong with sneakers. They can be used in formal and casual attire. If you are having a chill day, red and grey sneakers will not fail you as long as they are of good quality. Many millennials are opting out of oxford shoes to nice classic white sneakers with perfectly fitted suits, and no, it does not look unprofessional as long as they are not flashy. Sneakers are going blend in to virtually with any wardrobe.
Denim Jeans
Stay true to what you like, whether it's a skinny fit, a slim fit, a straight fit, or a loose, relaxed fit. It is essential to focus a bit more on the fabrics of the jeans. Whether or not it's trending doesn't matter. Think medium blue, feels like the 90s, right? You can integrate that trend by just wearing a decent tee as long as the color is reminiscent of your style.
If you don't have the courage, just try it out, buy a pair try and find a pair and just keep trying them on in front of the mirror until you actually feel confident enough to walk out. Make sure you have a decent quality of boxer brief underneath, preferably white boxer briefs.
Socks
If you are into zany socks, then just go for it! If Justin Trudeau can pull them off, then why can't you? But for formal occasions, you have to stick with conventional earthy tones. But the main focus is on the quality of the socks. If they are itchy or making you sweat, no matter how smart you look, it will put you off the game because you will not be comfortable. Avoid mixed fabric socks at all costs. Sure they are cheaper but remember comfort comes first. Make sure it is at least 90% cotton.
Boxer Briefs
Remember, if you are not comfortable with your underwear, you will never feel good outside. Boxer Briefs are 100% the most comfortable underwear you can go for, and no matter what season it is, once again, quality matters. They should be made out of breathable material. Consider going for classic white boxer briefs or any neutral shade. So, even if you get into some unfortunate incident. You don't end up looking like a teenager.
Final Thoughts
Don't think of them as a luxury but consider them an investment that will last you a long time. There is never a stone written fashion tablet that can tell you what is in or out as long as you are comfortable in your skin and looking good. That's what matters in the end.