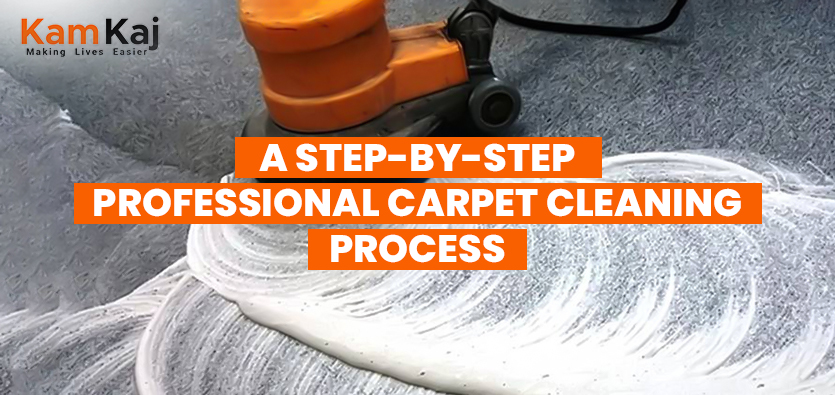 Carpets and rugs are an integral part of our living spaces, adding warmth, comfort, and style. However, with regular use, carpets/rugs can accumulate dirt, stains, and allergens, affecting their appearance and indoor air quality. That's where our professional carpet cleaning services come in.
In this blog, we will explore the benefits and importance of professional carpet cleaning ensuring that every step is tailored to deliver exceptional results.
Why You Choose Kam Kaj Carpet Cleaning Service:
With our in-house staff of more than 7+ years of experience and commitment to excellence, Kam Kaj has served more than 100,000+ customers in the last few years, we guarantee a superior standard of service for your carpets.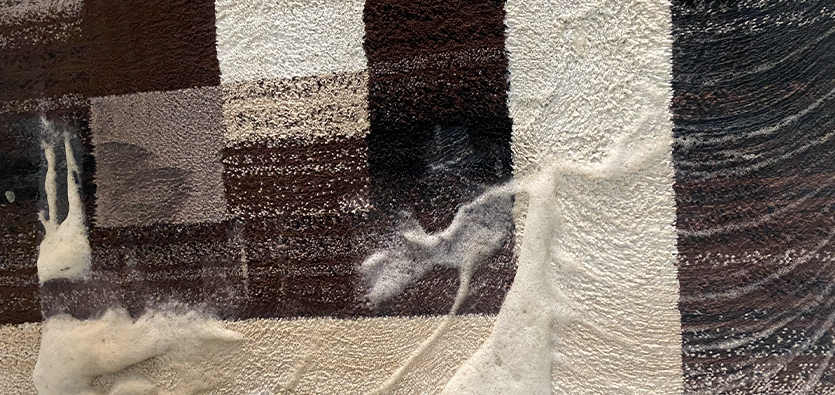 Vacuuming: The first step in our carpet cleaning process is thorough vacuuming. Our technicians use high-powered vacuum cleaners to remove loose dirt, dust, and debris from the carpet's surface and deep within its fibers. This step ensures that the subsequent cleaning process is more effective by eliminating loose particles that could hinder the cleaning solution's penetration.
Application of Cleaning Solution and Scrubbing: Once the carpet is vacuumed, our professionals apply a specially formulated eco-friendly cleaning solution to target carpet stains, spots, and embedded dirt. Using state-of-the-art scrubber machines, the cleaning solution is gently agitated into the carpet fibers. This process helps to break down stubborn dirt and lift it to the surface, preparing the carpet for thorough cleaning.
Extraction and Drying: After the scrubbing process, we utilize professional-grade extraction machines to thoroughly remove the dirt, cleaning solution, and excess moisture from the carpet. This extraction process aids in drying the carpet faster and prevents any residue from being left behind. Additionally, we employ dry vacuuming techniques to further expedite the drying process, ensuring that your carpet is left in a clean and dry condition.
Warehouse Cleaning (For Larger Carpets): For larger carpets that cannot be adequately cleaned on-site, we bring them to our warehouse for meticulous cleaning. Our skilled staff follows the same cleaning process, ensuring that every inch of the carpet receives the attention it deserves. Once cleaned, the carpet is carefully dried to prevent any potential damage or mold growth.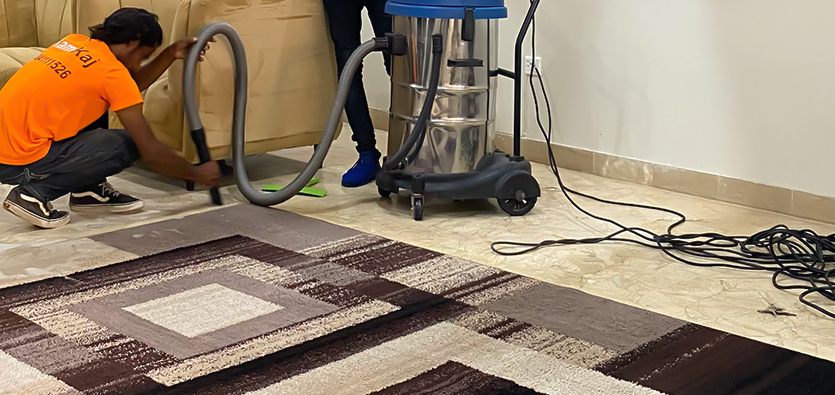 Conclusion: Our professional carpet cleaning process combines meticulous steps, advanced equipment, and specialized cleaning solutions to deliver outstanding results for residential carpet cleaning and commercial carpet cleaning from thorough vacuuming to scrubbing and extraction, we leave no stone unturned in ensuring the cleanliness of your carpets. Whether we clean your carpets on-site or in our warehouse for larger pieces, our in-house staff is committed to upholding our high standards of quality. Experience the difference between professional carpet cleaning and enjoying fresh, revitalized carpets that enhance the overall aesthetics of your space.