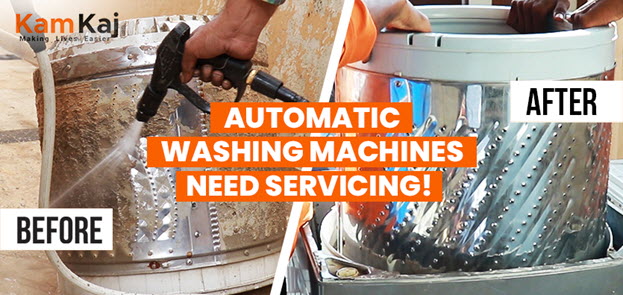 In the fast-paced world we live in, having a reliable automatic washing machine is essential for keeping our clothes fresh and clean. However, like any other appliance, washing machines require regular maintenance and occasional repairs to ensure optimal performance. That's where our professional automatic washing machine service comes in. We are here to provide you with top-notch service that will keep your washing machine running smoothly and efficiently. From routine maintenance to expert repairs, our skilled technicians have you covered with our trusted automatic washing machine service we will showcase the exceptional services provided by our experts, specializing in both top-load and front-load washing machines.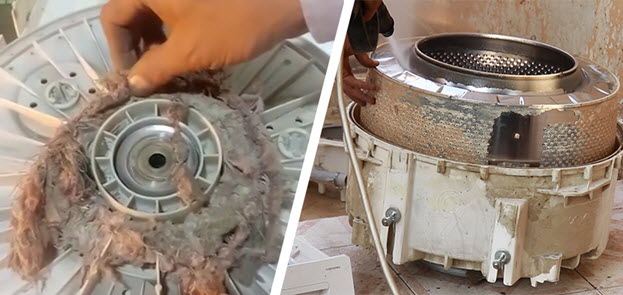 Why do automatic washing machines need servicing?
Annual servicing of your automatic washing machine is highly recommended by our experts to ensure optimal performance, efficiency, and longevity. During servicing, the internal components are thoroughly cleaned, removing built-up debris and improving the machine's efficiency.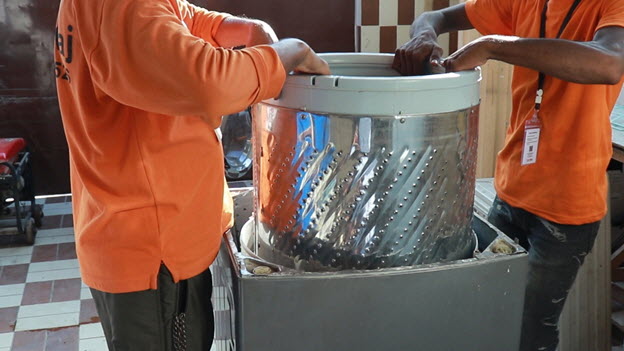 Warehouse Expertise and Component Care:
We have a well-equipped warehouse where our experts meticulously perform servicing tasks by disassembling and cleaning each component to ensure thorough maintenance. replacing any worn-out or faulty parts to ensure the longevity of your washing machine. regular servicing to protect your investment and avoid expensive replacements down the line.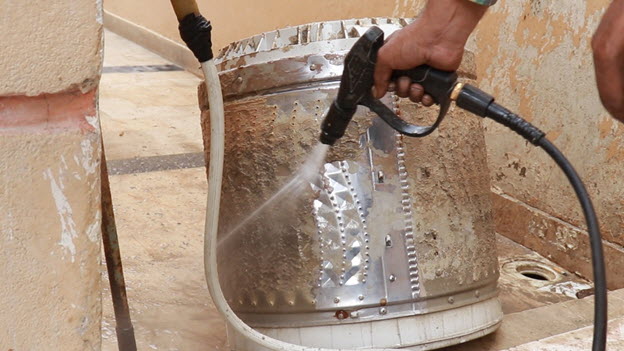 Why You Choose Kam Kaj Washing Machine Servicing:
For a comprehensive and detailed servicing of your washing machine, it is necessary to bring it to our warehouse. it is crucial to ensure that we have the proper facilities and equipment to perform a thorough servicing.

1. We disassemble the entire washing machine, separating each component to ensure a thorough cleaning process.
2. During the disassembly process, we thoroughly inspect every part of the washing machine to identify any objects, such as coins, socks, tissues, papers, or other items that might have become lodged inside the machine.
3. Each part is meticulously cleaned, removing dirt, grime, and any residue that may affect the machine's performance.
4. We create a detailed video of the cleaning process for each part, which will be sent to the customer. This ensures transparency and allows the customer to understand the work being carried out.
5. After the washing machine's parts are cleaned, we carefully reassemble them to restore the machine to its original form.
6. To ensure the machine's optimal functionality, we conduct a washing test after reassembly to check for any potential issues.
7. Once the washing machine passes the quality check, it is securely packed and delivered to the customer, ready for use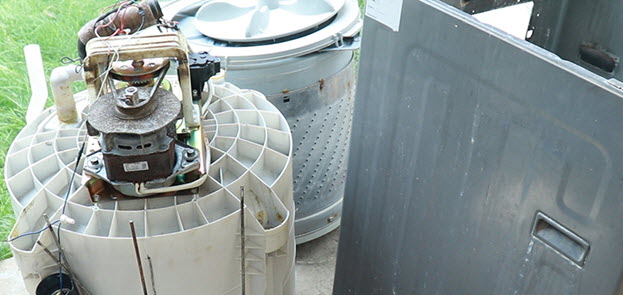 Our Comprehensive Services for Top-Load and Front-Load Machines:
Our team of experts possesses extensive knowledge and expertise in servicing both top-load and front-load washing machines. Or professionals specializing in troubleshooting issues, repairing malfunctions, PCB card repairs, washing machine errors, repairing manual & semi-automatic washing machines including single tub or twin tub, top-load and front-load washing machine issues, and providing professional installations.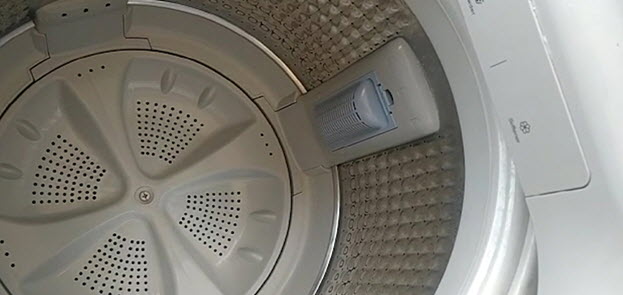 Conclusion:
• Kam Kaj takes pride in offering the finest repair and installation services for automatic washing machines.
• With a team of skilled professionals, with more than 7+ years of experience and we have repaired more than 100,000+ washing machines in the last few years.
• we provide servicing for your convenience and have a dedicated warehouse to ensure meticulous cleaning and component care.
• By availing of our services, you can rest assured that your washing machine will receive the highest level of care and attention it deserves.
• Our company schedules the time according to your convenience for your comfort.
• We have an in-house staff, which ensures that you can rest assured that your washing machine is not being handled by any local and untrained professional.
• Don't overlook the importance of regular servicing; schedule an appointment with our experts today to keep your automatic and manual washing machine in optimal condition for years to come.