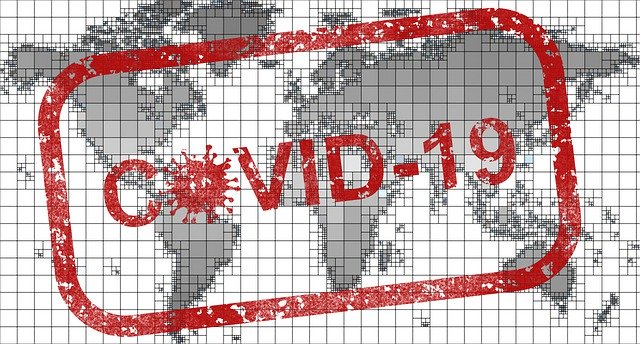 It's not the first time coronavirus has spread fear all over the world. SARS and MERS also infected many nations and lasted for years before scientists could prepare a vaccine for them. By the end of 2019, novel coronavirus took everyone by surprise with its outburst in Wuhan (China). In March, WHO declared it a global pandemic. Now, it's time you learn how to protect home from coronavirus.
Doctors have explained how we can prevent further spread of COVID-19 with social distancing and simple hand-washing. But the virus can still live on anything an infected person touches such as paper, fabric, wood, steel & cetera. To protect home from coronavirus, you must identify disinfectants which work against SARS-COV-2. Kam Kaj is always there to help its customers in this battle against coronavirus.
Chemicals To Protect Home From Coronavirus:
EPA or Environmental Protection Agency released a 25-pages long list of chemicals that are effective against coronavirus. If you want to protect home from coronavirus, you can either read the original list online or learn about some products we have mentioned below. These chemicals are used in many famous brands of disinfectants:
(1) Quaternary Ammonium:
Most commonly used as disinfectants, fabric softeners and in shampoos, these are salts of quaternary ammonium cations. As these compounds have shown antimicrobial activity, they are good against fungi, amoebas and viruses. They have the ability to eliminate a virus' envelope (protective membrane). When combined with phenols, they become good detergents. Food industry uses these salts as sanitizers. They work best in soft waters and are effective at a temperature up to 100 degree Celcius. Their side effects include respiratory irritation and contact dermatitis.
(2) Hydrogen Peroxide:
Being the second most used chemical in brands of disinfectants, hydrogen peroxide is the simplest form of peroxide. In its pure form, it is a blue-colored liquid that we use as food fresher, mouthwashes, nail whitener, dishwasher cleaner, bleaching agent, laundry detergent and antiseptic. Surgical tools are sterilized using hydrogen peroxide. Compared to chlorine-based bleaches, it is an environmentally better product. It is used to eliminate both viruses and bacteria. Historically, it was used for medicinal purposes but then doctors revealed that:
It scars your wounds

It hurts the process of healing

It kills newly-formed cells
(3) Peracetic Acid:
It is a colorless corrosive acetic acid which is produced in an industrial process known as the autoxidation of acetaldehyde. You treat acetic acid in the presence of hydrogen peroxide in the presence of an acidic catalyst to get peracetic acid. This organic material is an even better bleaching agent than hydrogen peroxide. Therefore, these two are always used together by brands. EPA first allowed using it for antimicrobial purposes in 1985. Since then, multiple disinfectants have done experiments on it. But it must be handled with care because it can harm your skin, eyes and respiratory system. Its other names include:
Peroxyacetic acid

Acetic peroxide

Acetyl hydroperoxide

Proxitane
(4) Sodium Chlorite:
While sodium chlorite is used in the manufacturing of paper as well, we are concerned with its usage as a disinfectant in some popular brands. We know that chlorine is mixed in water (e.g. swimming pools, water tanks & cetera). Industrial applications of this compound are mouthwashes, toothpastes, mouth sprays and even preservatives in eye drops. It's stable in its pure form but ignites when brought in contact with sulfur. As it is a toxic element, EPA only allows industries to mix 1 milligram sodium chlorite in 1 liter water.
(5) Hypochlorous Acid:
When chlorine dissolves in water, we get a weak acid called hypochlorous acid. It is used to make bleaches, deodorants and disinfectants. It contributes to the destruction and bacteria and E. coli is particularly eliminated by using hypochlorous acid.
(6) Sodium hypochlorite:
It is the sodium salt of hypochlorous acid. People have been using this compound since the 18th century as liquid bleach. Being world's oldest chlorine-based bleach, it is also a perfectly good disinfectant. But its corrosive nature makes it harmful so you better not mix it with acids like ammonia. Carrel-Dakin Solution is one of many brands of sodium hypochlorite as an antimicrobial substance. Even human immune system (neutrophils: a form of white blood cell) naturally produces sodium hypochlorite to digest viruses and bacteria.
Kam Kaj And Fight Against COVID-19: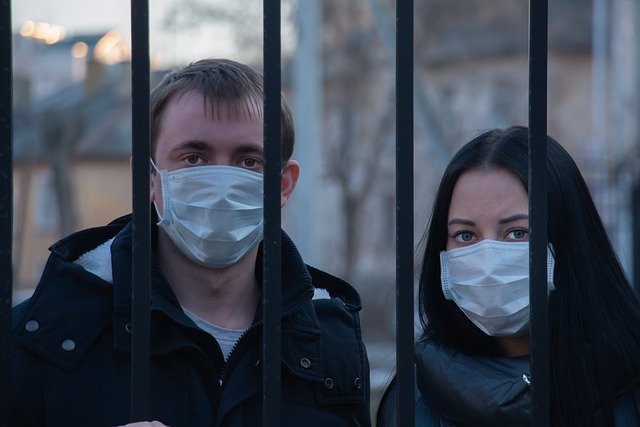 In the fight against this pandemic, Kam Kaj is always prepared to help the people. We can assist you to protect home from coronavirus. Our services include fumigation and cleaning to make your house as safe as possible. If you are doubtful about our efficiency, we can present 10 reasons why you should hire Kam Kaj workers. Otherwise, read the next portion.
Why Hire Kam Kaj Workers?
You should totally check out Kam Kaj services because our workers are always up-to-date and medically clean. They are regularly examined for infectious diseases. Our policy is: No compromise on health. We believe that the well-being of our employees and our customers must be our main priority.
Therefore, Our workers
wear gloves all the time

are equipped with surgical masks

keep themselves covered from head to toe

are highly trained and skilled at their job

are medically examined on regular basis

carry antiseptics with them everywhere
There's no need for you to leave the comfort of your home. Just hire our services and our workers will do menial tasks for you. We provide efficient, reliable and hygienic service to our customers. You just have to protect home from coronavirus with our help. No need to panic from this epidemic!
What You Should Do?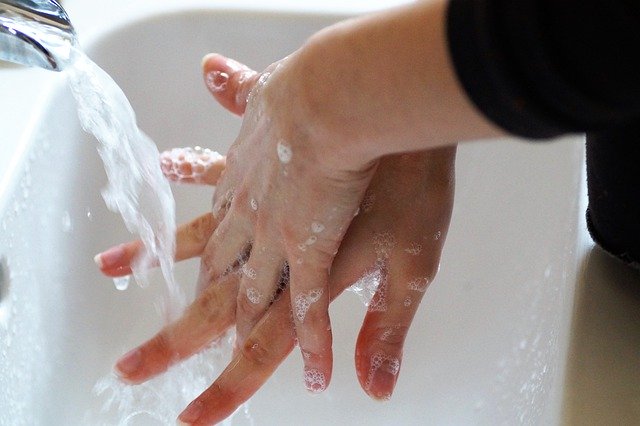 As per WHO's instructions, this is what you should do if you want to protect yourself from this disease. Remember, these recommendations are obligatory if you want yourself and your family to stay healthy. Prevent yourself from catching this disease and you can save multiple lives because this virus if contagious. Coronavirus doesn't arrive at your doorsteps; you go outside to receive it. So, what you should do to protect home from coronavirus is:
Stay home.

Avoid eating under-cooked meat.

Don't touch anyone and practice social distancing.

People should not gather in groups.

Weak a mask on your face.

Don't touch your eyes, ears, nose or mouth with your hands.

Wash your hands with soap.
With proper care and sanitization, this virus can be defeated. People just need to have trust in God and pay attention to what doctors tell us. Our team is always praying for a safe and healthy Pakistan. So, call Kam Kaj to decrease the risk of coronavirus disease.