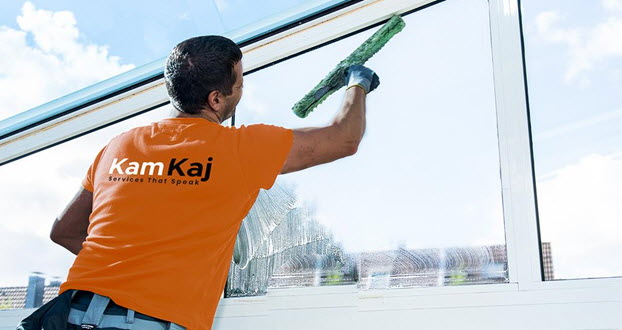 If your windows are covered in marks, grit, or looking a bit dusty and you are thinking that buying all-purpose cleaning spray, and a microfiber cloth will fix the problem then you couldn't be more wrong.

But, here is probably something you don't know that you are approximately 8000 worth of money that goes to the window cleaning equipment and supplies. You can save lots of cash and hard work by hiring professional window services.

If you are deciding to do your windows cleaning as a residential homeowner, You can only think of doing so much but you can never reach the level the professionals' windows cleaning service can do with their equipment and advanced chemicals.

Why Hire Professional Window Cleaning Service
These professional cleaning services have a professional kit ready and available at your service whenever done. So, if you want to get your windows two to three times a year, then all. You can save money, and you can get help from some of these tried methods. It kind of cuts through the chase of all the different things.

You're going to find this to be a one-stop mobile service away. To get all the work done. We just want you to know that professional cleaning services are trained to deal with these matters. To make sure you have your windows sparkling clean on the inside and out there is an important detail to take care of so let's go through it:

There are a couple of big names in the window cleaning business, but it is best to give your local business a chance, the reason behind it is that they are loyal and not power-hungry such as other cleaning services. Businesses like them are a little less expensive and more reliable and handy.

Before you start the process of cleaning it is important to remember there is going to need plenty of water. So, be prepared for a little messy but the true professionals always know how to get the work done without wasting a large amount of water and get your windows sparkling like new.

The most important tool is the squeegee on the windows themselves. There is a handle, and there is a channel. This is an aluminum channel, and then the rubber fits into that. It's captivating, and each window has its own to fit its size perfectly.

While during some window cleaning these squeegee needs to come out. You really can't go wrong with them especially as a beginner but a professional window cleaning knows the process to either fix it back or do the job without removing the squeegee.
.
DIY Can Be Extremely Tricky
There are sometimes metal clips on the end of the window which can be a little tricky while window cleaning. They just have sliding clips, so the rubber comes out, but for the beginner, the homeowner can get a little flabbergasted with it.

It's just going to work better if the professional glass cleaning service works on it. Then there are also upper windows that the homeowner can cause serious harm if they are not careful with the ladder.
And you're comfortable, and you're safe on it and notice the glass is the best way, so you managed to keep the window clean all. But when you go to the inside of your house all the dirt is still there.

Final Thoughts
Now even with all the hard clean cutting edge work? You wasted a lot of energy and time. wouldn't it be a good idea to hire a professional window cleaning service? Not only would they have made your job easier and nook and crannies getting to the corners and paying to detail all the way around.
Doesn't seem like a lot of work and if you are planning then remember the risks and some of it could be quite dangerous. So, it is in your best that you get some professional help from a reliable company.