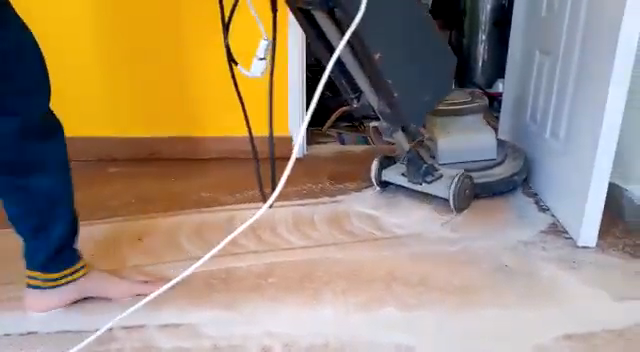 Nobody likes living in a dirty house. Your house must always look clean and shiny. That's why Kam Kaj brings you cleaning services right in your city. At one phone call, our representatives will send a professional worker at your home to clean it up. But you have to know what kind of cleaning services we offer our valuable customers. There are basically two types of them. One is called general cleaning and the other is known as deep cleaning.
There is a very basic difference between general and deep cleaning services. General cleaning includes only normal washing, moping and dusting of your house whereas deep cleaning consists of detailed vacuuming and and machine-cleaning of the house. So, general cleaning is for those customers who are in a hurry and want us to clean their house in less time. Deep cleaning is for those who want us to make each and every inch of their beloved adobe shine. This blog is for you if you haven't still decided yet which sort of cleaning service you require from Kam Kaj.

General Cleaning

What is general cleaning? Otherwise known as the standard cleaning, basic cleaning, daily cleaning or regular cleaning, it's the sort of cleaning, washing and dusting people often do on their own. If you haven't read a book for a long time, dust gets settled on the top of it. So, when you decide to give it a reading after a while, you have to clean the dust off with a dusty cloth. But Kam Kaj is offering you a service in which we'll clean the dust off your entire house. In this service, the following jobs are included: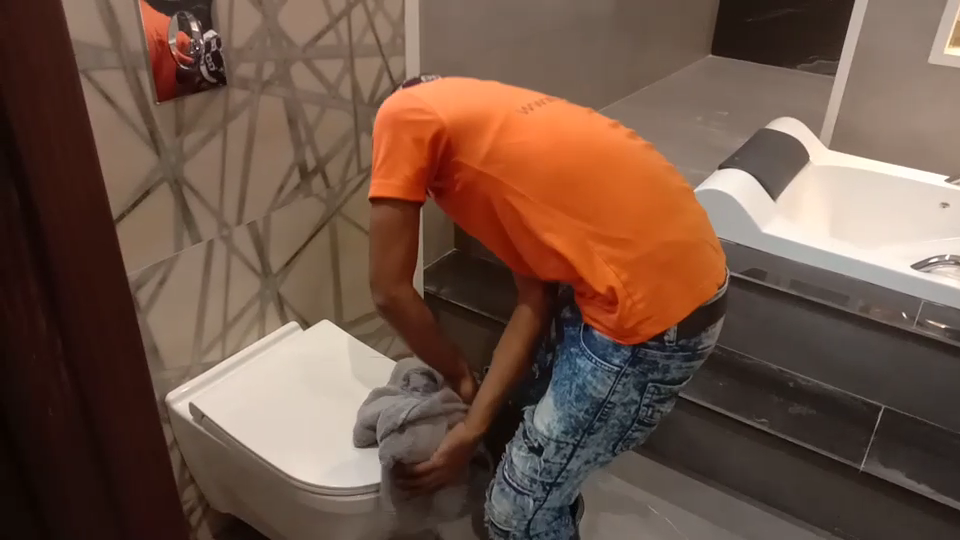 ✿ There will be vacuuming.

✿ We will clean the kitchen, its counters and its cupboards.

✿ Ceiling fans will get dusted.

✿ We will remove cobwebs from all dark places of the house.

✿ Blinds and window sills will be dusted.

✿ Baseboards will be dusted.

✿ Lamps will get dusted.

✿ We will also dust your pictures & paintings.

✿ We will dust your furniture

✿ Outside of all appliances (oven, fridge, room-cooler, washing machine, television, radio & cetera) will be dusted.

✿ We will also disinfect your sinks, toilets and bathrooms.

✿ Mirrors will be polished.

✿ Cupboards will be taken care of.

✿ Stairs will be dusted.

✿ Hoovering and mopping the floor.

Deep Cleaning

What is deep cleaning? Basically, the process of deep cleaning involves everything we offer in general cleaning but with special care & attention to the places that often go unnoticed during normal cleaning. More effort is need by professional to perform deep cleaning. They have to extra scrub, wipe and dust your house. Usually, when you start living in a new house, you have to hire deep cleaners.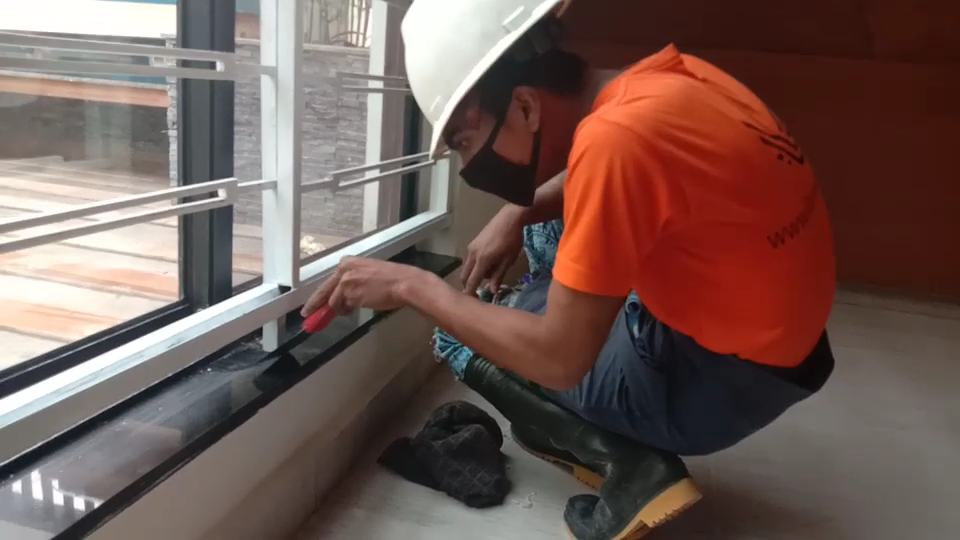 Deep cleaning particulars
✿ All cabinets are dusted from the inside.

✿ Windows are cleaned from the inside and stains are removed.

✿ All shelves, tables, counters, furniture are dusted and wiped.

✿ All floors are vacuumed and mopped.

✿ All trash cans and bins are emptied.

✿ All sofas, upholstery and curtains are dusted.

✿ All cabinets are dusted from the inside after the contents have been removed.

✿ The floor is vacuumed and mopped floor.

Why go for deep cleaning?

General cleaning isn't bad. It's just normal and doesn't give you extra protection from dust, germs and pollen grains. If you have read our piece on carpet cleaning, you would know that there are two ways carpets can be cleansed:

(i) by house-owners

(ii) by Kam Kaj professionals

When you clean your own carpet, you just vacuum it. You can't employ professional methods to get rid off germs that have latched themselves to the fabric of the carpet. Therefore, it is important for experts to take carpet cleaning in their hands and make it safer for you to walk over it. Similarly, general house cleaning is something you can you can do by yourself. But you just ask professionals to do this tiresome job as we offer you experienced workers. But deep cleaning is something you can't do by yourself. Only professionals know and possess the equippments for this task. There are also some other factors too because of which deep cleaning is lot better than general cleaning.
Some benefits of deep cleaning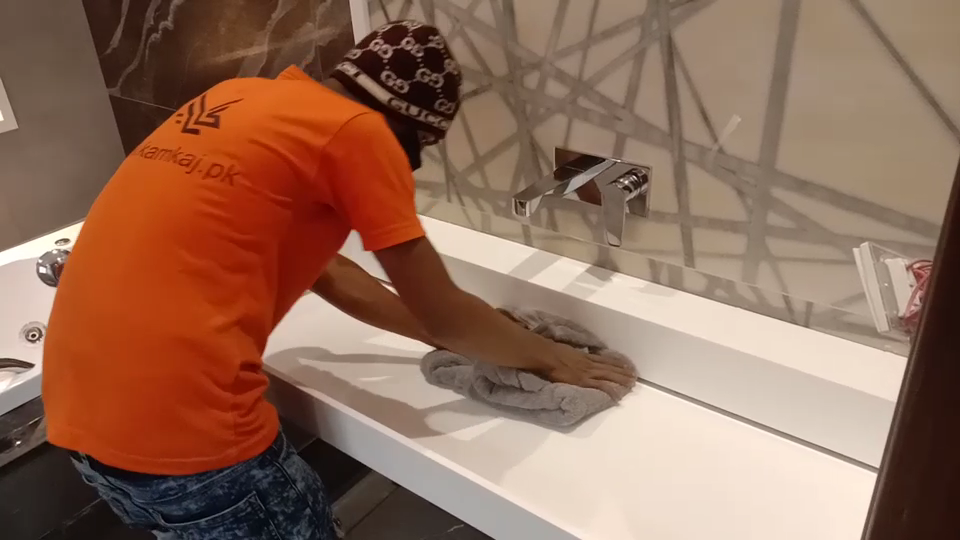 Removes germs
If your house is in a dirty environment, it becomes home for germs (viruses & bacteria). They breed in the toxic environment of your home and multiply themselves. If the quantity of dust and dirt keeps increasing, it gives bacteria more time to reproduce and affect the health of your family. That's why it is better to have your house deep cleaning once or twice each year (at max).

Disinfection

Germs cannot be killed by vacuuming. They can only be killed by disinfecting your house. As Pakistan is now home of coronavirus (COVID-19), we recommend people to try our EPA-recommended disinfectants for their home. Kam Kaj team of professional house and carpet cleaners is fully equipped with up-to-date and efficient chemicals. You can also read a brief but comprehensive list of EPA-recommended disinfectants on Kam Kaj.

Better air quality

We will clean your carpets, furniture, curtains, walls, kitchen, bathroom and cabinets will remove dust, germs and allergens from your house. This will make the air more breathable for your entire family.

Mold Detection

In regular cleaning, we don't move stuff around the house. That's why we don't detect mold or asbestos reproduction in your home. But, in general cleaning, we have to move your furniture so we detect if there's mold or fungus anywhere. Mold can cause infection, allergies and respiratory problems.

No stains

In your kitchen, we will remove the nasty, tough stains on the kitchen floor, in kitchen cabinets and polish your appliances from inside and outside.