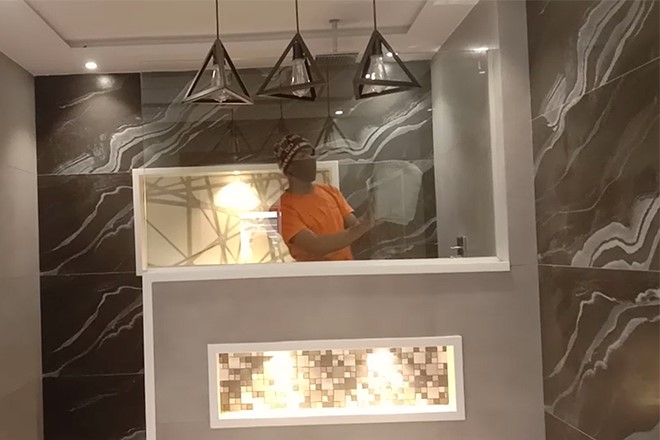 During these crucial times when it's not safe for us outside, we would want our homes to be properly cleansed for our safety and that of our loved ones. For that deep cleaning is essential as it ensures that every part of our home is deeply cleaned because who knows which dirty fish can make the whole pond dirty? When we talk about deep cleaning, it involves each and everything from the dirty laundry room to your garden or those stains in the bathroom which you can't get rid off easily. Moreover, those hidden areas which are not easy to clean during everyday cleaning of the house or the ones which are missed out because you don't have enough time to have it all done in one go. Let's not forget how much we are encouraged to eat clean, but what if the kitchen where our food is cooked is messy and not up to the mark? Would we want our clean food to be cooked in a dirty kitchen? Deep cleaning has a solution for that too. Stubborn food stains on the stove, or those vegetable peels which are left behind makes the place not suitable for our food to be cooked.
Why deep cleaning service is necessary for household
Kids enjoy hiding behind curtains or under the beds; however, it can be dangerous for them. Also, your gardens where you want to spend some moments with your family, keeping everything aside, and watch your kids play. Can you imagine those happy moments to be turned into dangerous ones because you have been missing out on cleaning up the garden because of your heavy workload? Since these are the areas which we do not focus on daily basis, and when we do, it is already too dirty to be cleaned by a mere broom. This is where the need for deep cleaning arises. Since Kam Kaj is a platform which has its roots in various cities of Pakistan, it does not matter if you need deep cleaning services in Karachi or you reside in Lahore because Kam Kaj also provides deep cleaning services in Lahore.
How does deep cleaning works?
For a deep cleaning of the house, it is vital we opt for professional services, for they have the right equipment and machinery to be used. Kam Kaj's team specializes in it and provides its customers with highly trained people who are into the field of deep cleaning. They have command over it and do their jobs in a manner that it makes our homes a safer place for us and our family to live, without the fear of anything being contaminated. Also, their services are spread over different cities of Pakistan. Deep cleaning services in Lahore and deep cleaning services in Karachi are just a click away. Heavy machinery which is used emphasizes on every corner of the house like place behind the refrigerator, or the wardrobe. It is not only the floor that is focused, but also the walls and roofs. Wall mounted fans which are not within our reach but the trained staff has the correct tools for it. Deep cleaning does not only clean your house but also makes it look like it has never been used before. You feel like you are in a totally different place, and the feeling is great. It is important that we get our little heaven cleansed after every while because giving your loved ones fresh and clean air to breath is one of the most genuine gifts you can provide them with. Kam Kaj's deep cleaning services are just a call away. A healthier life is a happier life, and Kam Kaj makes it an easier life.