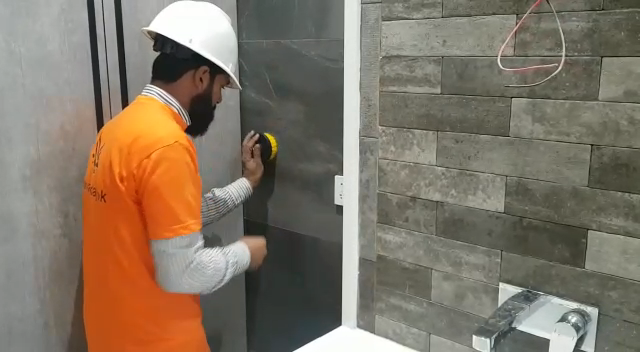 This is a list of top 10 Kam Kaj services that are quite popular and also necessary in 2020. Starting from the day of its launching, Kam Kaj has proven to be an efficient and customer-friendly service. We have always been proud of our status as the middle guy between workers and customers. We provide job opportunities to experienced, dedicated workmen and let customers find these handymen easily online. With one click on your device, you can have a person come to your home and provide you with the best cleaning, plumbing, electrical and others services you want. Our costs are the best in the market and the quality of our handymen is unrivaled by other companies. All our workers are background-verified, trustworthy, work-efficient people who are veterans in their respective professions. In this blog, we will inform you about the top 10 services offered by Kam Kaj at our app/website. These Kam Kaj services have found quite a success among our valued customers.

These are the top 10 Kam Kaj services for the year 2020 in Pakistan that our customers should try:

(1) Electrician

(2) Plumbing

(3) AC Install & Repair

(4) CCTV Install & Repair

(5) Fumigation & Pest Control

(6) Deep Cleaning

(7) Sofa Cleaning

(8) Carpet Cleaning

(9) UPS / Generator Install & Repair

(10) Massage Therapy

1 - Electrician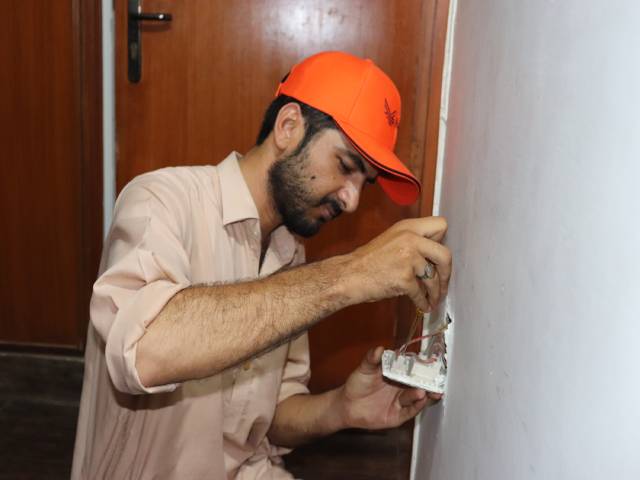 If you want a trustworthy electrician to look at the switchboards in your house and do something about them, all you have to do is pick up your phone and call Kam Kaj. This is one of the top 10 Kam Kaj services offered by us.

What do we offer?

Our professional handymen can easily take control of the entire house's wiring and detect hidden problems. Including: (i) Tracing short-circuit (ii) circuit breaker panel installation (iii) fuse box installation (iv) exhaust fan installation (v) fan installation (vi) switchboard install & repair and many more particulars.

Why go for electrician?

Our electricians are pros. They have trained to handle all sorts of electrical issues. Safety and comfort is one of the main factors to keep in mind when considering to buy or install household electrical appliances. You should always hire professional electricians to help you with all your electrical problems. Simply search for 'electricians near me' to hire one from Kam Kaj today!

2 - Plumber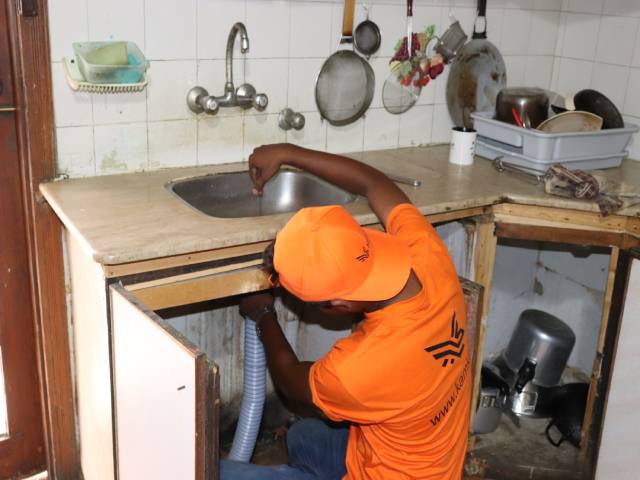 If you need plumbers in your city, you have to hire Kam Kaj handymen. This is the one of the most wanted one in our list of top 10 Kam Kaj services of 2020. But it's surely a very interesting and much-required task. Plumbers are the ones who understand all the pipes in your home structure. They are required to make things right when your toilet won't stop flushing or shower just keeps leaking. Therefore, pick up your mobile phone, enter our number and hit the dial button. On a single request, all of your plumbing problems will be fixed for good.

What do we offer?

We offer the following services: (i) skin or basin pipes repair (ii) kitchen water drain system installation (iii) gas or electric geyser installation (iv) toilet installation (v) Jacuzzi installation (vi) Muslim shower fitting or repair and much more.

Why go for plumber?

Just like your electricians, our plumbers are also professional handymen who love their job. All of our workers who have made these top 10 Kam Kaj services the best and the most popular in Pakistan, they are all our heroes.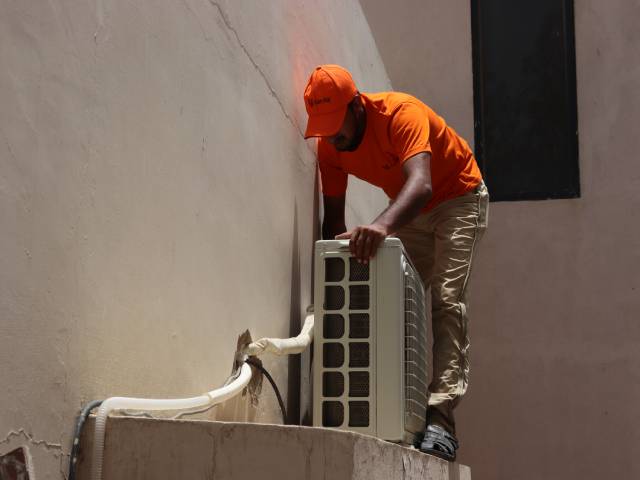 AC or air conditioning is a necessity during summer. Pakistan suffers from some minor heat waves every year so people have to live in an air-conditioned room if they want to survive heat exhaustion. In our blog about heatwave in Karachi, we explained how important it was to cool down one's body temperature by drinking lots of water and sitting in an air-conditioned atmosphere. Therefore, it is prudent to include AC install & repair among the top 10 Kam Kaj services for the year 2020. Let's show you what particulars we offer our values customers.

What do we offer?
If we go to our program about AC install & repair, you will see that we let our customers enter the error code with respect to the brand they have. You can select the AC brand you own and then select the error code associated with your problem. Let us quote some of the particulars for you here. (i) Gas balancing. (ii) Capacitor replacement. (iii) Compressor replacement. (iv) PCB card repairing. (v) concealed pipe installation.

Why go for AC install & repair?

There is an entire blog on our page about why you should try Kam Kaj AC installation & repairing services. The technicians listed with Kam Kaj are highly-efficient, professionally-trained and well-equipped for their job. Our services are affordable. We are well-versed in unique specifications of all brands. These are a few reasons you should never hesitate to hire Kam Kaj handymen online whenever you are facing issues with your dear little AC.

4 - CCTV Camera Install & Repair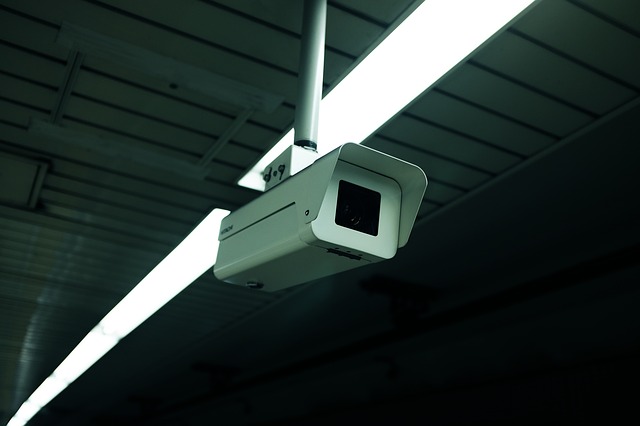 CCTV cameras are a necessity if you live in an expensive home or have a bank/factory/store/shop/warehouse to keep an eye on. CCTV cameras even help police trace the criminals if some tragedy happens at your house/office. Therefore, we believe that CCTV camera install & repair is one of the top 10 Kam Kaj services offered here at our company. A CCTV (or closed-circuit television) can be installed or repaired from our professional handymen.

What do we offer?

If you want us to install, repair or inspect one or two CCTV cameras, just give us a call. If you want us to replace DVR or camera, we are at your service. If the CCTV camera isn't giving any display, we will look it up.

Why go for CCTV camera install & repair

Well, crime stats are never disappointing in Pakistan for criminals. You need to have some sort of protection for your house. Otherwise, read this piece in which we have explained why you need to have your home secured with a CCTV camera, We have also explained the factors you need to consider before you decide what brand you are satisfied with.

5 - Fumigation & Pest Control

What makes domestic fumigation on of the top 10 Kam Kaj services for the people of Pakistan in 2020? Mainly due to COVID-19 pandemic. This service is like a medication your house needs during these miserable days. The entire world is suffering from these little germs (viruses, to be exact) and our country is in a state of lockdown. You need to make sure your family's safety quarantined inside the house. This can only be done if your house is free of all kinds of pests and insects. Coronavirus is what you receive when you go outside and meet an infected person. But pests and insects can crawl up into your basement, start breeding and gradually turn into a fearsome colony that proves to be a nuisance for the entire household. That's where Kam Kaj arrives for your help, ladies & gentlemen!

What do we offer?

We use our chemicals to remove pests from your home. We will prepare your house for fumigation and then use various sorts of toxic chemicals to kill these little animals. We will make your house human-friendly again by handling your pest problem once and for all. Termites, ladybugs, earwigs, wasps, bees, ants, cockroaches, spiders, fleas, bedbugs, dengue mosquitoes, ants, rodents will leave your life for good. If you need more information, you should totally check out our piece on fumigation services which is sort of a FAQ section.

Why go for fumigation & pest control?

Well, if you hate pests and insects, there is no need for us to explain to you why fumigation is a very good option. But, if you need to know why Kam Kaj is the best fumigation option in your life, you should try hiring our professional fumigators. Try our service for one time and you will realise why fumigation is one of the top 10 Kam Kaj services in Pakistan. Fumigation is generally best for your pest problem because it kills them all regardless of their age. Eggs, pupae or larvae. They all immediately die. Some animal-friendly people try to place baits and sprays. But these things take ages to catch all those bugs. Just try fumigating them. Quick termination is never disappointing. Fumigation also works in hard-to-reach areas of your house like holes and stuff.

6 - Deep Cleaning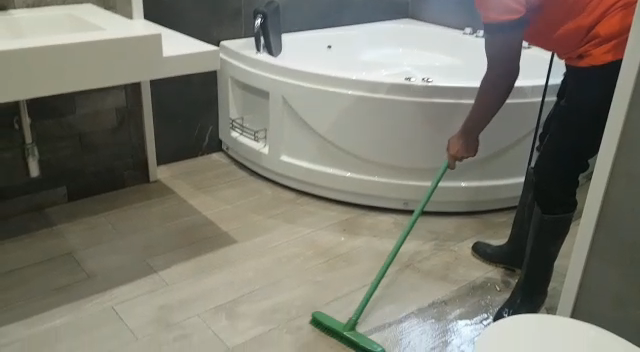 There are two types of cleaning, as we have explained in one of our latest blogs, general (standard) cleaning and deep cleaning. Former is something you can do yourself. But the latter is what we have included in top 10 Kam Kaj services for this year. As we all are aware, the entire world (some 210 countries) are facing this troublesome coronavirus pandemic, people want to live in washed, cleaned and disinfected houses. Hence, Kam Kaj provides an opportunity for Pakistanis to hire experienced and highly-trained handymen for deep cleaning service.

What do we offer?

These are the particulars of this service that we offer here at Kam Kaj. All cabinets are dusted from the inside. (i) Windows are cleaned from the inside and stains are removed. (ii) All shelves, tables, counters, furniture are dusted and wiped. (iii) All floors are vacuumed and mopped. (iv) All trash cans and bins are emptied. (v) All sofas, upholstery and curtains are dusted. (vi) All cabinets are dusted from the inside after the contents have been removed. (vii) The floor is vacuumed and mopped floor.

Why go for deep cleaning?

There are many reasons why you should prefer deep cleaning over general cleaning. First of all, SARS-COV-2 doesn't get killed by normal cleaning methods. It only gets eliminated if we disinfect every surface with EPA-recommended disinfectants. You can read a complete list of such chemicals here. Deep cleaning gives you better air quality so you can breathe in a fair environment where no dust particles annoy you or make you sneeze/cough. We can also detect mold (sort of fungus) in deep cleaning. Also, it is good for stain removal from your cabinets, cupboards, carpets and floors. For further information, keep reading below until you reach our carpet cleaning service.

7 - Sofa Cleaning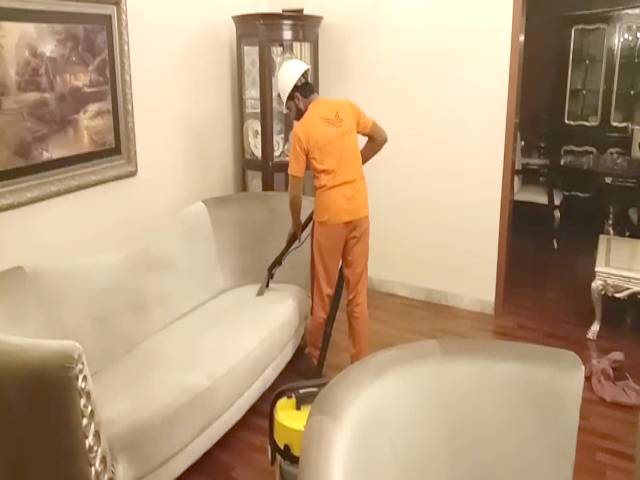 Your sofa or your couch is an important part of your furniture. Therefore, it's never an easy option to let your sofa get dirty. You should always hire professionals if you want to clean your sofa. Your sofa needs to be dusted with necessary machines. We consider sofa cleaning to be one of the top 10 Kam Kaj services of this year in Pakistan. It shouldn't come as a surprise that a sofa or couch is a prone to get spoiled or polluted if not given enough attention. People use sofas a lot. They play, sleep, eat and watch TV while lying over their couch. A sofa is an ornament of your drawing room. Therefore, you need to learn why Kam Kaj values this service so much.

What do we offer?

We offer our dear customers sofa and couch cleaning by steaming and vacuuming. These two methods have proven to be quite effective when it comes to cleaning your furniture. Our expert handymen are also energetic about this job. Not only do we clean normal brands of sofa, we also work our magic on the cushions, pillows and even Ottomans.

Why go for sofa cleaning?

If you have bought some stuff to furnish your house, it needs to be regularly dusted/washed/cleaned. That increases its life span and makes it usable for ages. Ideal thing to do is to have your couch cleaned up four times a year. That's why it's essential that you keep cleaning you sofa sets time after time. You can also hire our workers if you have had a party at your house. As you know, there's a lot of pollution in our environment. Dust particles damage the fabric of your sofa. The fabric hardens and gets rough. Therefore, you find it uncomfortable to sit on it. But not all sofa brands are the same. Every company uses different stuff to manufacture a couch. They are made of polyester, polypropylene, nylon, acrylic, olefin, leather or synthetic materials. You won't know which chemicals are good for a certain material. Our professionals have more experience so it's better to call well-trained sofa cleaners to do the job.

8 - Carpet Cleaning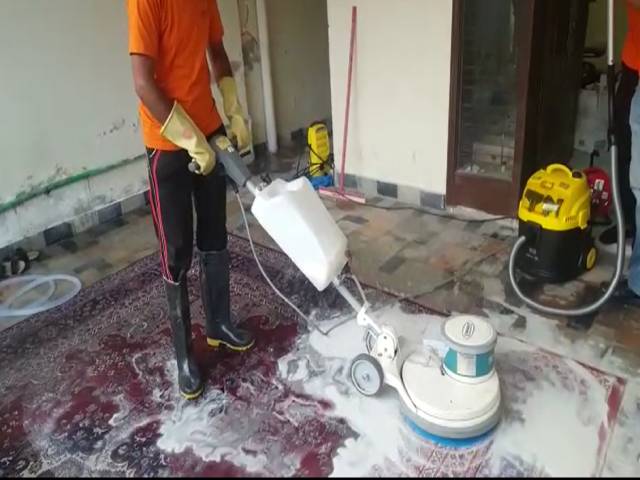 If you wish to learn more about carpet cleaning - one of top 10 Kam Kaj services in 2020 - you can always read our blog about it. Carpet cleaning - let us confess - is one of the most popular services we have here on Kam Kaj. Carpets and couch make are fair additions to one's household decorations but they are also protective of the flooring. Carpets aren't just there for the sake of looking beautiful. They actually serve a real purpose. They keep the house clean bynot letting any dust, dirt or pet hair go through the floor. They trap some dust particles and are good for human health.

What do we offer?

One of the basic professional methods to get your carpet cleaned is steam cleaning method.. This procedure is water-based. The steam we use has detergents and chemicals. These chemicals clean your rugs and make them look nice again. In the chemical drying method, we use carbonated water to clean your carpet and then let it dry itself off for 1 - 2 hours. This method is more effective than the previous one.

Why go for carpet cleaning?

Dust particles and dirt grains get trapped in the fabric of the carpet. They can make it harder for you to breathe. Respiratory patients can also get annoyed with a dirty rug. You can get some infection from a dirty carpet as well. Such as Athlete's Foot. If your carpet is left untreated for a prolonged period of time, it might acquire some sort of permanent stains. Your immune system is prone to get affected from a hideous rug. Therefore, don't hesitate to avail one of the top 10 Kam Kaj services on this year. Pick up your mobile phone and hire our professional cleaners.

9 - UPS / Generator Install & Repair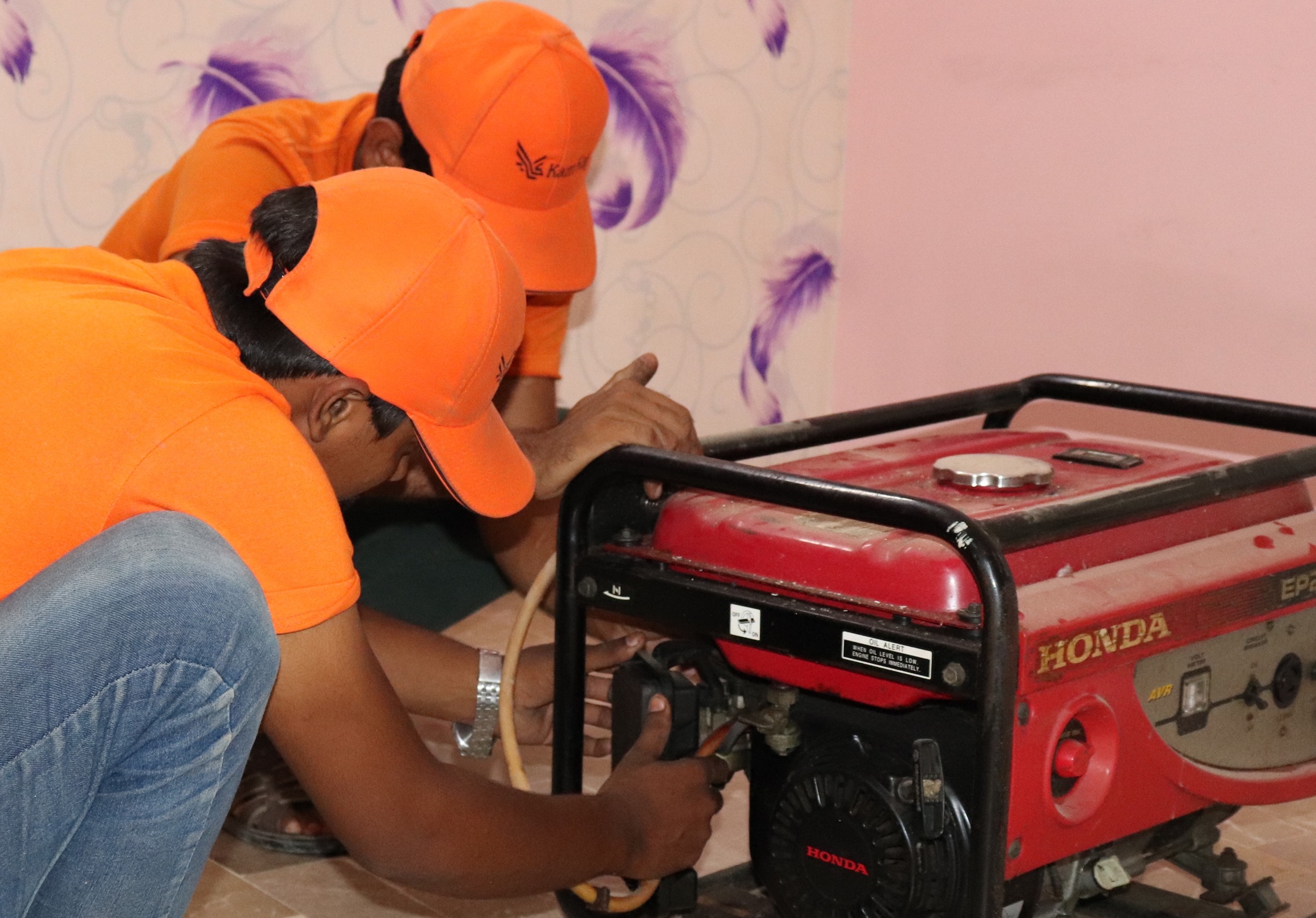 Power shortage is something everyone hates in our country. It is very bad for your business and quite degrading for students (because it lessens their grades). Those who work from home also get affected by this problem. Load-shedding is something we all Pakistanis collectively consider to be one of the most-hated vices after terrorism and price inflation. Therefore, well-adjusted people buy an electric generator or get UPS system installed at their homes/workplaces. UPS means uninterruptible power supply. It works like a huge battery that stores electricity for you to use later. Generator runs on fuel and generates electricity. You can read all about the working principles behind generator here on our blog. Now, the question is: What makes UPS / generator install & repair one of the top 10 Kam Kaj services of the year. Well, we can answer it quite briefly below.

What do we offer?

The services we offer with regards to UPS and generator are quite simple. We can install these power solutions for you or, if you are having some problems with the ones you already have, we will send our handymen to repair them. They will find out faults and will make them machines work again. For UPS, we offer its installation and maintenance. We can also repair it for you or change its battery. Our workers can also rewire it. For generators, we offer even a wider range of options. You can read them all in the next section.

Why go for UPS / generator install & repair?

Why should go for Kam Kaj if your generator's not working? Well, our workers have years of experience with these machines and they know their generators from inside out. You can always call us if to solve the following problems. (i) Oil, fuel or coolant is leaking. (ii) Electricity supply of the generator isn't working. (iii) Generator has a faulty battery. (iv) Its control panel is malfunctioning. (v) Its kick box is being annoying. (vi) Gas kit has some unexplained issue. (vii) It needs an oil or filter change.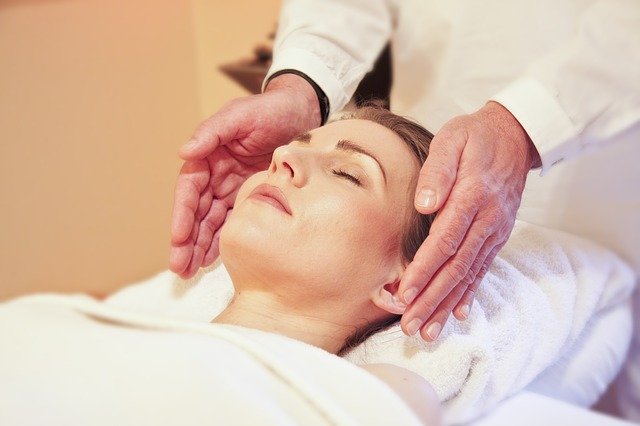 Massage is an ancient technique in which a skilled therapist his fingers, palms, toes, elbows, feet and even knees to apply pressure at different parts of your body to relax you. Massage makes you tension-free, pain-relieved and less stressful than before. It is a perfect physical and emotional escapade from someone who feels overloaded by stress, tension, responsibilities and pressure. "Too much pressure", as Tweak from South Park would say. In this blog, we will tell you why massage therapy is the latest job to be included in the top 10 Kam Kaj services for Pakistan.

What do we offer?

Kam Kaj has professional massage therapists. You don't need to leave your house or go to a spa for massage therapy now. From manicure and pedicure to body waxing and head massage, we offer our dear customers multiple variants to chose from.

You need to try one of the top 10 Kam Kaj services of 2020 because, in this busy world, you don't get much time off from the outside world to be just lying around on a bench and getting your body parts manipulated by a skilled therapist. If you suffer from headaches, lack of sleep, digestive issues, back pain and any other problem, try our massage sessions. They freshen your mood, reduce stress, heal pain and relax your muscles.